Volunteer Name: Robin Piper
Project Location: Ghana, West Africa
Volunteered At:  Medical Volunteer in Hospitals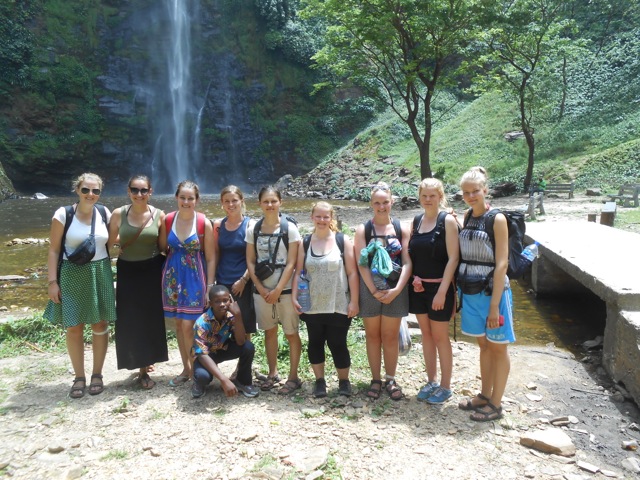 What was your favorite memory of this trip?
I have so many it is hard to choose! The first thing that comes to mind when I think about my trip is the people. The people of Kpando were the friendliest, warmest, most welcoming people I have ever met. Everyone was so happy to have us there and I always felt comfortable and safe. My favorite memories would have to be the small, everyday moments like having children from all over run up to say hello and smile or steal a quick hug. It was obvious to me how much just my presence there made the children so incredibly happy and I loved that. I also volunteered at the Children's Home and I have countless special memories with the children there during tutoring and play time. One of my favorite days  was when we used the watercolor paint sets another volunteer brought and painted with the children. They were so excited and their pictures were beautiful! My sister and I also traveled around Ghana quite a bit and our favorite sites were the Wli Waterfall, Tafi Atome Monkey Sanctuary, The Grotto, staying at The Oasis Beach Resort in Cape Coast, and the canopy walk at Kakum National Park.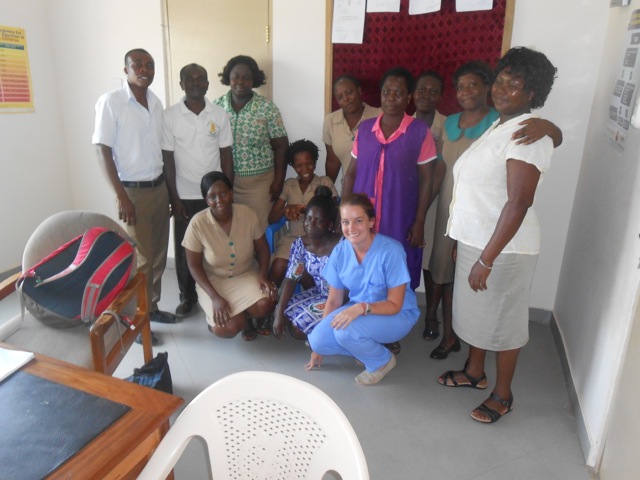 What was the most difficult thing you experienced?   
The first few days of trip were a little difficult because you have to adjust to living in a completely different way. Doing a lot of research before you go and reading the ABV orientation manual thoroughly before your trip are a must. As long as you know what to expect, you will be fine. There are plenty of people to help you adjust if needed. Expect it to take a few days to a week depending on where you are staying at and how long your trip it. Aside from the living conditions, the hardest part of the trip for me as a medical volunteer was experiencing the lack of supplies, facilities, and practitioners, firsthand. I went into the trip open-minded, with the understanding things would be extremely limited and difficult, and ready for anything and that helped tremendously. Health care in Ghana is very different than what we are used to and that also took time to adjust to and accept.
What was the one thing you wished you were better prepared for?  
There is nothing in particular that I wish I had been better prepared for. I think that proper planning and reading before the trip are both very important so that you are prepared! Also, reach out to past volunteers if you have questions or concerns before your trip. I also read a lot of travel blogs to decide what type of backpack to take and get tips for packing which was very helpful.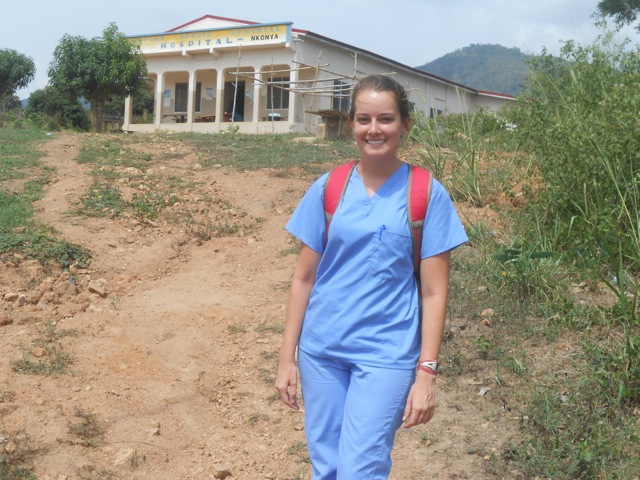 Any tips for future volunteers… (clothing, travel, personal items, donations, sightseeing etc)
Don't be afraid to leave Kpando and go for it! Every weekend other volunteers and I would take day trips to local sites most of which were under an hour away. Ghana is a beautiful country and I highly suggest taking every chance you can to experience as much as you can while you are there. Bring your own soap, hand sanitizer, bug spray, toothpaste, ect although if needed a version of those things can be found there in town. Also, bring a pillow and a sheet if you would like to have more than the one they will provide. As far as clothes, pack light-weight comfortable and conservative clothing. You do need to wear pants or shorts that reach just above your knee. I mainly wore shirts with sleeves but do know that you can wear tank tops if you would like to. If you are a female don't be afraid to bring casual cotton dresses of appropriate length and neckline because they are nice in the heat! If you are going as a medical volunteer you MUST bring your own scrubs, gloves, stethoscope, BP cuff, gauze, band-aids (aka "plasters"), alcohol prep pads, ect because those items are in such short supply. I also brought and donated a glucometer which made a huge difference because the hospital I worked in did not have one and had to send patients almost an hour away for sugar readings. Finally, a journal to document what you do and see each day is an absolute must. 
How would you describe/rate your experience working with the ABV staff  in the USA?
Great! Everyone I worked with was very helpful, answered my questions quickly, and made sure all of the necessary steps were taken before the trip (i.e. getting a visa). Sarah Elhers was especially wonderful and I did most of my correspondence with her.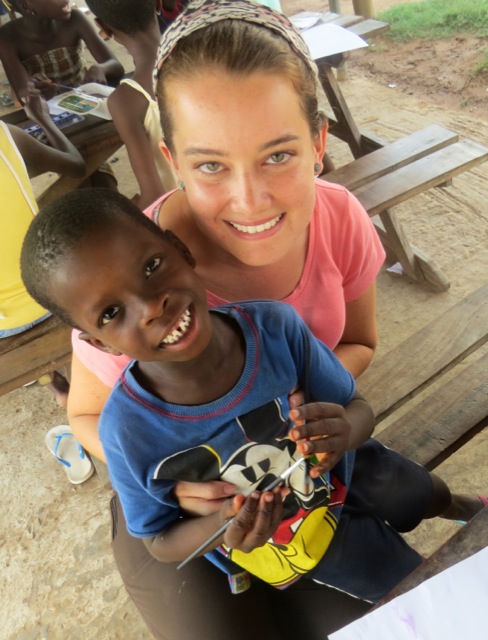 How was the local ABV Director and the support provided in-country?
Everyone on site in Ghana was awesome. Edem, Jessy, and Nathalie made me feel very comfortable and at home. If I needed anything I knew Nathalie was just a phone call or text away. For work I was placed in a small hospital in the region and I worked with a PA and nursing staff that also made me feel very welcome and appreciated. It was hard work but I enjoyed each and every day! I was able to learn and experience so much and I am forever grateful. Our host family was very gracious and I really enjoyed getting to know and spend time with them and the neighborhood children and extended family. After my five weeks in Ghana I felt like I had a really firm grasp of the culture, values, and strong sense of community in Kpando.
Personal Paragraph (ABV Program Testimonial):
A Broader View allowed me to travel safely and with confidence to a developing country seven thousand miles from home. This trip was a dream for me that I was able to put into action thanks to ABV. I had an incredible time and I would go back in a heartbeat! Regardless of the career path or field you are in, nothing is more important or game changing than experience. If you want to have an experience that will change the rest of your life – plan your trip and go for it. And do it with the support of ABV!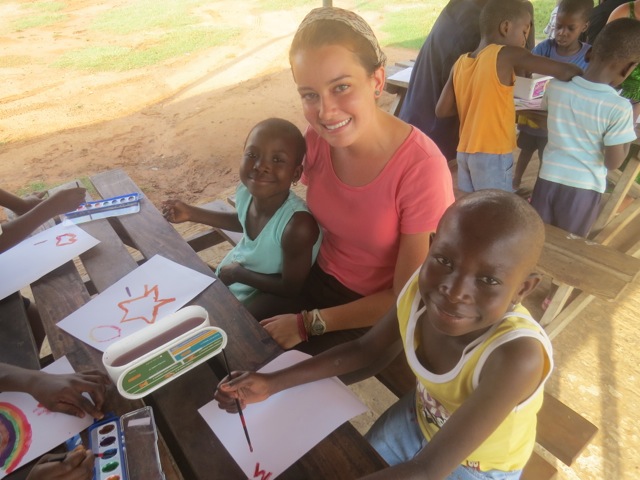 Are you willing to speak to other potential ABV volunteers?
Yes! Absolutely.