I came to Ghana expecting to live in a hostile and walk to school daily to be with the kids, teach, and have a ton of fun. I also didn't plan to go on many adventures outside of town.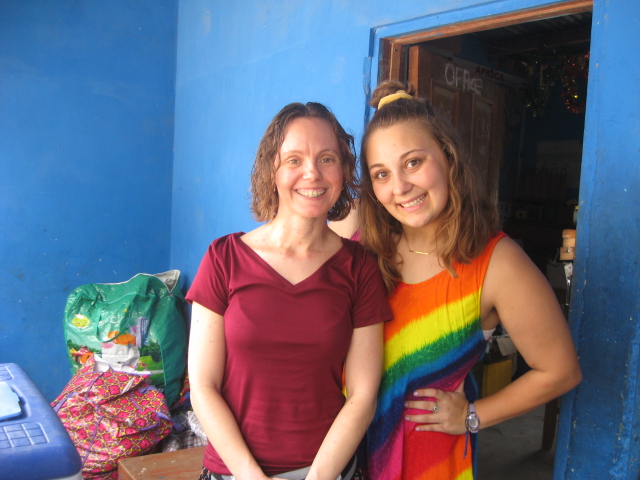 HOW WAS THE LOCAL COORDINATOR/STAFF AND THE SUPPORT PROVIDED IN-COUNTRY?
The local coordinator was AMAZING!!! Since I lived in the orphanage with the coordinator, he was always available to answer any questions. I was able to become close with him during my time and ask him many questions about the culture of Ghana in general.
WHAT WAS THE MOST SURPRISING THING YOU EXPERIENCED?
Program:
It was quite unique to have half the class quiet while I taught the other half of the class since 2 class grades were in the same classroom.
It was also very odd to have older kids enter my classroom when I was teaching to get the children in line and keep them quiet. Knowing that the younger children have to respect the older kids was helpful at times.
Fridays at school were dedicated to praising God, getting homework assigned, and playing games; very different than in the US.
Also, the children here are expected to have homework every night, even on the weekends.
Host Family: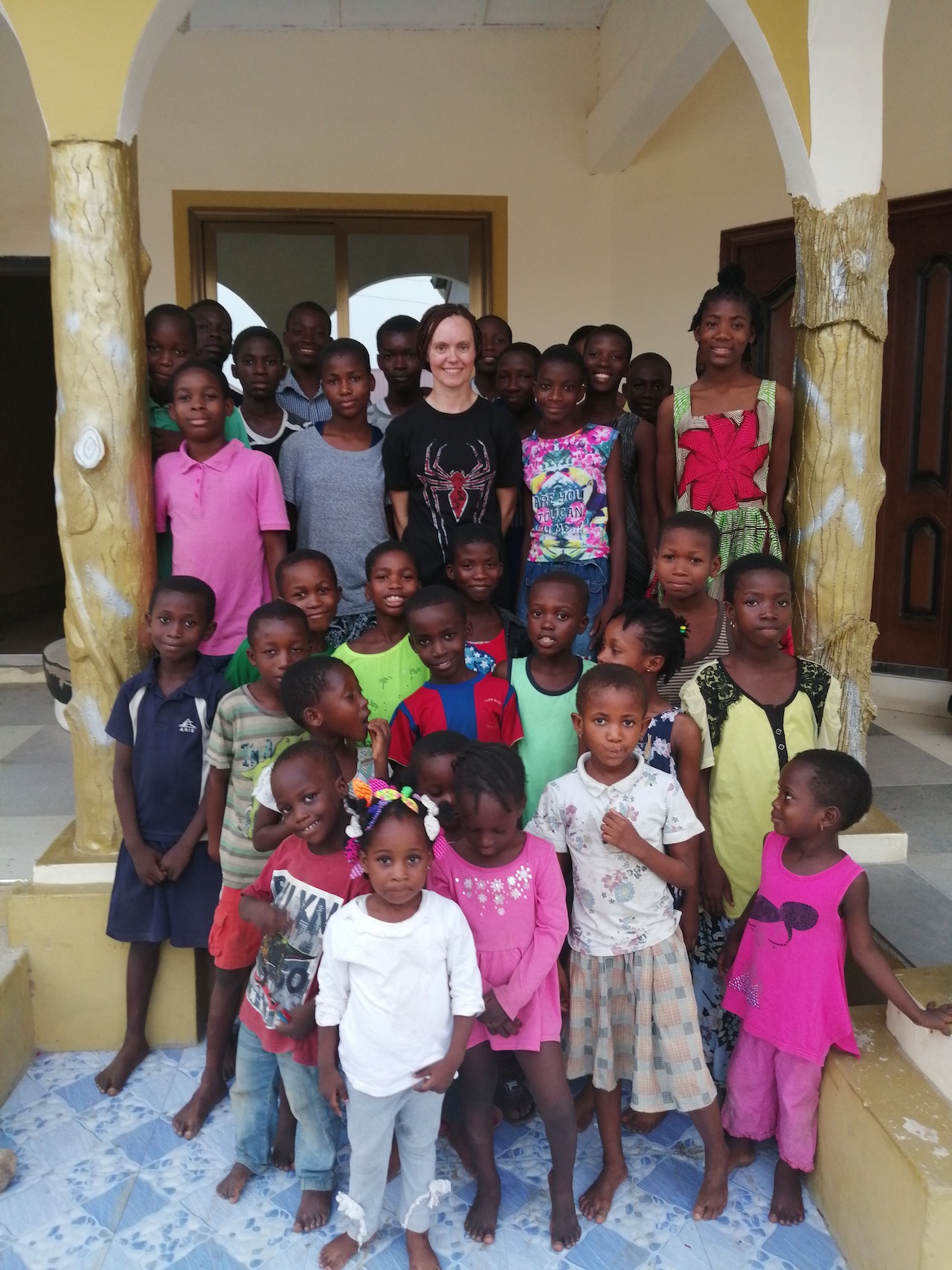 They have a regular toilet!!! I had prepared for a squat toilet, but have yet to see one.
The host facility was at the orphanage which was exactly what I wanted, but didn't think I would have. I have enjoyed getting to know all the 30-35 kids at the orphanage. It was also helpful to know their names for me when we were at school as I was able to call upon them in class.
Finding out that American curse words are different than the Ghanian ones. It was helpful knowing what was acceptable for them to say and not say. For example, foolish and stupid are inappropriate to say in Ghana, but shit and ass is ok for all to say.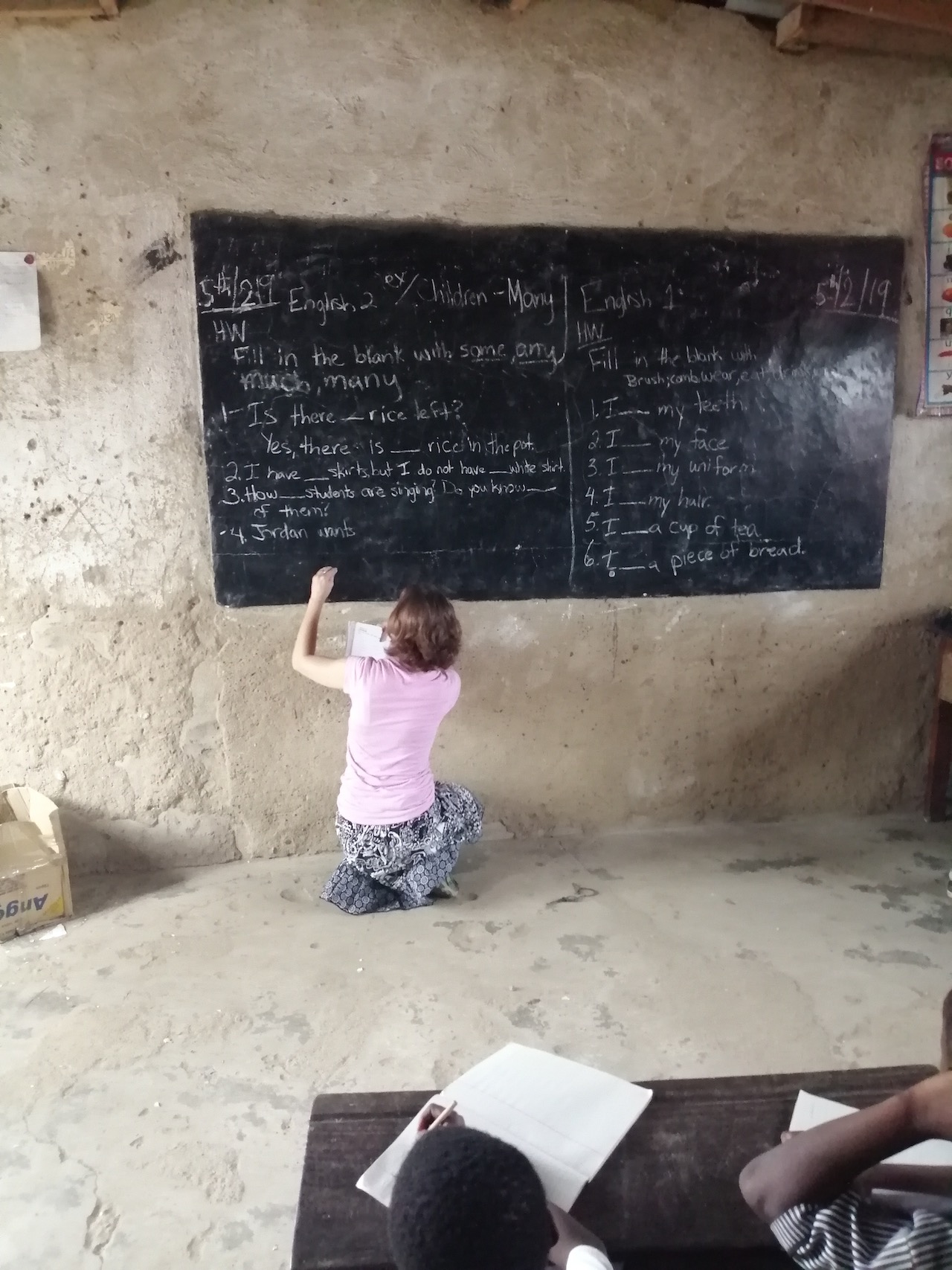 Seeing the children in the orphanage praying together every morning and evening was AWESOME! What a great thing for Shadrack to have taught them; to speak and sing praise to God for all they have been given, for safety, for their teacher and much more.
Being given my own meal in my room, different from what the kids were eating. The orphanage very much catered to me and wanted to make sure I was given enough food to eat and receive foods I liked. Many times for lunch and dinner they asked me what I wanted to eat. While I was up for trying the local dishes, many were not appeasing to me. Shadrack and his team were very hospitable when it came to the food.
Country:
The friendliness of everyone.
The amount of food people eat!!
The way people drive! In order to survive driving, you must be aggressive. People drive not only on the roads, but on the side of the road as well.
WHAT WAS THE MOST CHALLENGING THING YOU EXPERIENCED?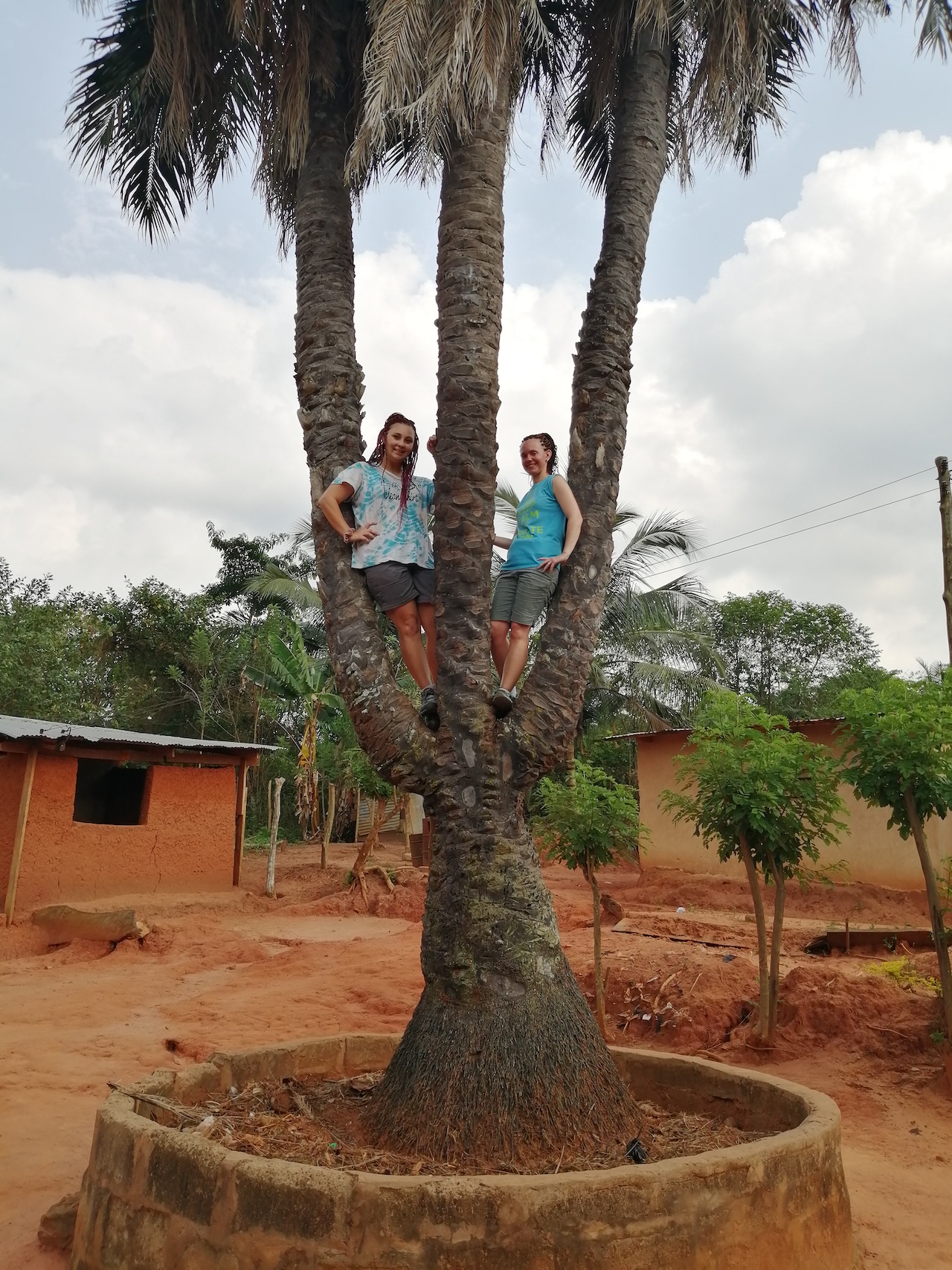 Program:
Teaching and having to talk over the kids in the class whom I am not teaching. Also, since it is very hot, the door in the class stays open and it is easy to hear the other classes talking. To teach you must have a loud voice. I happened to have allergy issues and lost my voice 2 days before leaving home; so teaching was difficult those days.
Host Family:
I had to get used to taking showers with just a bucket and a cup. I really didn't experience many challenges at the orphanage. I had my own private room and bathroom/shower; this was wonderful as a volunteer.
Country:
The market. It was extremely overwhelming to me when we went gift shopping at the art center where we had to bargain for decent prices.
The heat! My body had many reactions to the heat; heat bumps, swelling of my ankles and fingers, my skin breaking out and headaches. I planned for it to be hot, but never expected the reality of how hot it really is here, especially with the humidity. Most everyone has sweat beads on their foreheads during the day.
ANY TIPS FOR FUTURE VOLUNTEERS?
You should stay with the coordinator and experience the orphanage and school. During my orientation day, I was given at least 15 words to know in Twi and that was extremely helpful.
Plan to be so hot that you are constantly sweating from morning until 8pm or so every day if you come during the dry season. It is not unbearable, as long as you know this ahead of time, it is easier to mentally prepare.
Bring food from home, wherever home is. Some days you may just want food that you are used to.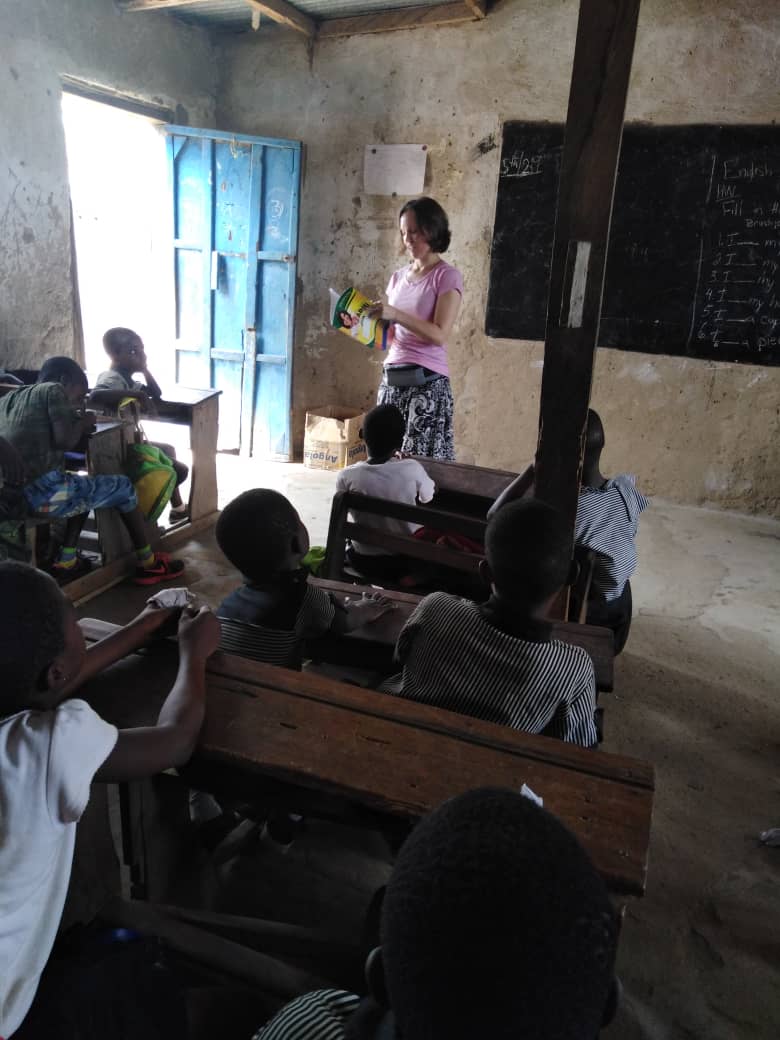 Bring baby wipes, as there is dirt everywhere and it's easy to wipe your body off with them if you need a quick clean up.
PERSONAL PARAGRAPH ABOUT THE EXPERIENCE (PROGRAM TESTIMONIAL)
I came to Ghana expecting to live in a hostile and walk to school daily to be with the kids, teach, and have a ton of fun. I also didn't plan to go on many adventures outside of town.
What I received instead, was a private room and bathroom at the orphanage (which is what I ideally wanted, but was not expecting to have). I was able to walk to and from the school with the kids.
Then, at school, I taught English lessons, with a teacher's guide, for 1st, 2nd and 3rd grade. The kids soaked up the lessons and were very attentive. All the children were friendly and wanted to touch me. The kids also wanted me to teach them an American song and sing it for them several times a day. After school, I walked home with the kids.
At the orphanage, the children were extremely polite and offered to assist me with fetching water, washing my clothes and always asked if I needed them to do anything for me. We played games together inside and outside along with watching TV on the weekends. I became close with one of the main cooks and she braided my hair for me as well.
At night and on the weekends I was able to talk privately with my host. He encouraged me to visit certain regions in Ghana and accompanied me to them as well. He was very open and informative with any and all questions I had. During this time, I was able to learn where the biggest need existed. I also came to understand how much of a struggle the school and orphanage faced.
This volunteer experience exceeded my expectations. I was able to have fun with the children, explore the region, get alone time in my room, and learn of the struggles they faced. I would highly encourage others to come to Kasoa.
HOW WOULD YOU DESCRIBE YOUR ACCOMMODATION?
Accommodation:
My accommodations were great! I had the coordinator here who often asked how things were going and if I needed anything. He was also big on making sure I had everything I needed.
The children are also helpful and were willing to get me anything I needed. They asked if they could wash my clothes and even fetch water for me each day for a shower.
Meals:
My favorite meals are jollof, spaghetti, and waakye. I also liked their breakfast where I was given salad on bread, tea with Milo and cream, and the oatmeal.
Security:
I felt safe at all times. The children had a meeting with the coordinator one day where he talked with them about kidnapping and the importance of them all to never be alone and to stay with another child. We walked to and from school as a group. I was also accompanied by the coordinator at all times when we explored the country and at the market.
WHAT WAS YOUR FAVORITE MEMORY OF THIS TRIP?
Program:
Having the school children ask me if I put myself in a machine to turn white.
Also, figuring out how to teach 1 class and have the other class be quiet. While this was a challenge, it was also cool to think outside the box and make this work.
Host Family:
So many memories. Hmmm….I really enjoyed watching the children pray and sing praises to God. They do it in a different from which I have never seen. Watching the children in the orphanage do this each morning and evening was pretty spectacular.
Country:
The car rides and being able to ask tons of questions to my host about anything I saw. He was incredibly informative; he was my own personal tour guide.
Traveling during Valentines day, we talked about traditional holidays in Ghana, dating, marriage rituals and much more. Understanding how different the world is from Ghana to the US was interesting.
HOW WAS A BROADER VIEW (ABV) SUPPORT PRIOR TO TRAVELLING?
They were great. I received answers to my questions within 24 hours of asking them. I was also given 2 more emails the week prior to leaving for last minute reminders. I was impressed.
WHAT DO YOU THINK ABOUT THE RESERVATION SYSTEM ONLINE?
The reservations system was good. I did not come across any issues with ABV.
HOW DID YOU FIND ABROADERVIEW WEBSITE AND WHAT KEYWORDS DID YOU USE?
I did a mass search for volunteer opportunities in Africa. ABV was one of the websites that arose.
ARE YOU WILLING TO SPEAK TO OTHER POTENTIAL ABV VOLUNTEERS
ABSOLUTELY!!