Volunteer Name: Erika Montoya
Project Location: La Ceiba, Honduras
Volunteered At: Childcare and Education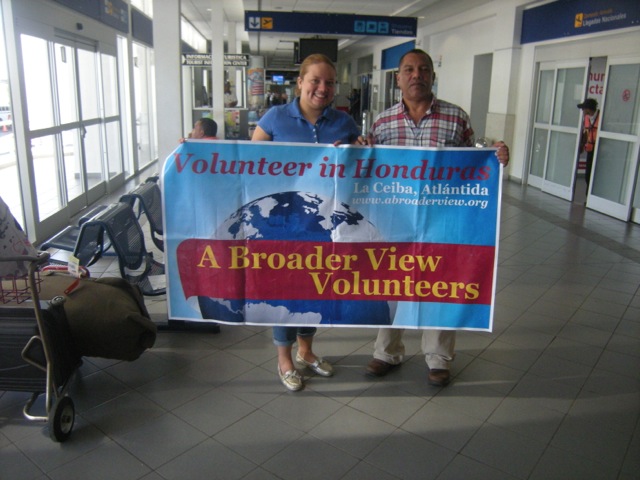 What was your favorite memory of this trip?
Basically the whole trip! I had such an amazing experience with the children. I think my favorite memory was the last day of school when one of the kids in the school asked me to stay and become his full time teacher. He offered me his home and he said his mom will give me food and a place to stay. It was heartwarming!
What was the most difficult thing you experienced? 
Most difficult thing I experience was the lack of resources the schools have and wanting to do more to help them. Also, taking care of of a 7 day old baby who was abandoned in the hospital while they found a foster home for him. It was scary and saddening experience. You read about it in the news but seeing it first hand, its just heartbreaking.
What was the one thing you wished you were better prepared for? The heat and humidity in La Ceiba! it is very humid. Did not expect it being that it was not summertime.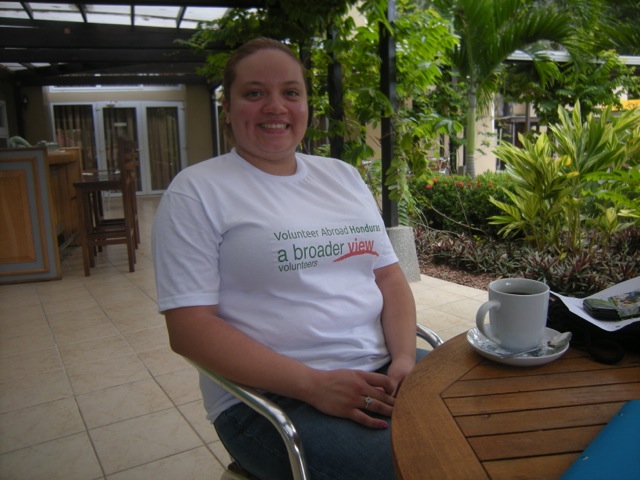 Any tips for future volunteers… (clothing, travel, personal items, donations, sightseeing etc)
I would say bugspray, especially if you are going to do hiking and any tourist activities outside of the city. Also lightweight clothing and lots of sunblock. 
In addition, fundraising is a great way to help your cause. Any little bit helps and you are also helping the local economy.You can contact your local coordinator so that he/she can give you an idea of what the program needs the most. I created a website where friends and family can send donations and this really helped me raise funds to clean and redo the bathroom facilities in the school as well as buy supplies and food for the kids.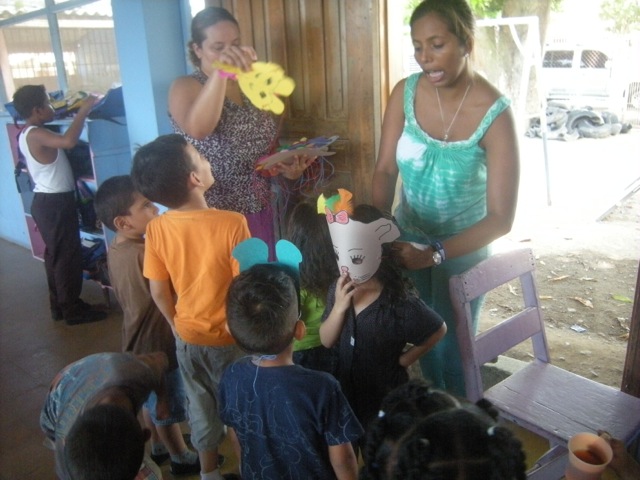 How would you describe/rate your experience working with the ABV staff  in the USA?
Sarah was my main contact from ABV and she was great! She answered all of my questions in a timely fashion and was very professional.
How was the local ABV Director and the support provided in-country?
Rafael was my local coordinator and he was very helpful. He definitely made sure that I was safe at all times, by picking me up from the school almost daily and when he was not available, he would call me, asking me if I was home safe. Definitely caring person. He was also very professional and gave me good tips on local sightseeing tours and activities.
My host mom was very nice. Argentina made me feel like part of the family and took care of me while I was sick with a cold.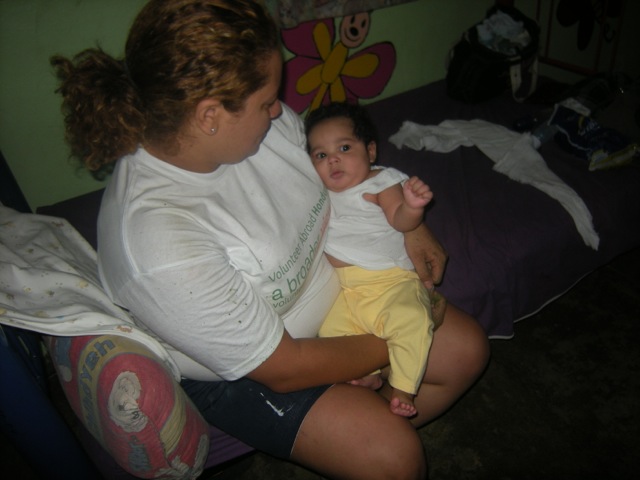 Personal Paragraph (ABV Program Testimonial):
Volunteering in Honduras was one of the best experiences of my life. Definitely rewarding in so many ways. It felt great when I will hear the children sing songs in English in the playground and how they tried to memorize small things like the numbers and colors in English. Also, when they repeatedly asked me how to say something in English. Being a positive influence in the children's lives mean so much to me. Knowing that some of these children come from dysfunctional families and poverty, I truly hope they remember at least something small like saying" Good Morning" or how to count. Sometimes there is just so much that you see wrong with the system, that you want to do more to help, but it is above what you can do.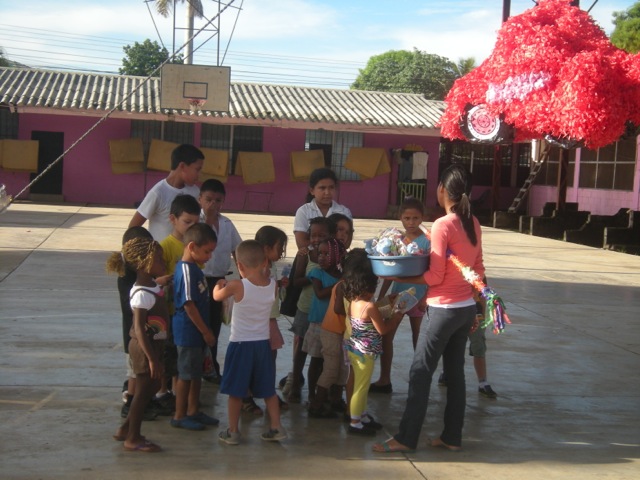 I am glad that I met other volunteers from all over the world during my stay. It is great to meet other people who have the same mentality as you who wholeheartedly want to make a difference in the world; who leave family and friends back home for weeks, months, years, to help out a culture, different from their own. Honduras is a country who is fighting to move ahead and needs help. There are great people who want to make lend a helping hand. I am glad I was one of them. This was my first volunteering abroad experience but it definitely will not be my last.
Are you willing to speak to other potential ABV volunteers?
Of Course. I may be reached by email at This email address is being protected from spambots. You need JavaScript enabled to view it.