Volunteer Name: Abbie Anderson
Project Location: La Ceiba, Honduras
Volunteered at: Hospital Regional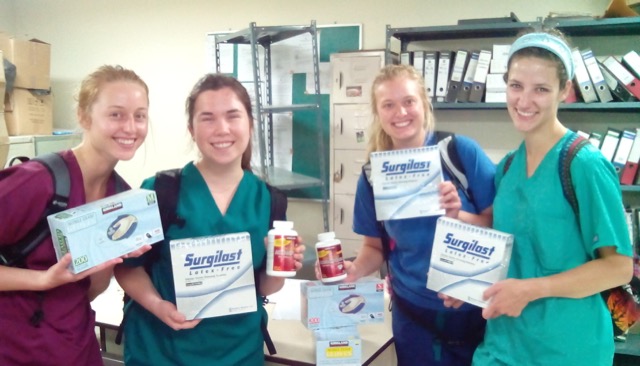 1.-How was the local ABV Coordinator and the support provided in-country?
 The local ABV coordinator was very nice and helpful when it came to all aspects of the trip.
2- What was the most surprising thing you experienced?
At the program:  The number of other ABV volunteers here is doing the same thing. We met so many people, it was wonderful.
At the accommodation:  The houses we stayed at where surprisingly nice and had wifi which was an added bonus that I did not expect!
About the country:  How many people spoke English. There was quite a few people and doctors who knew a lot of English.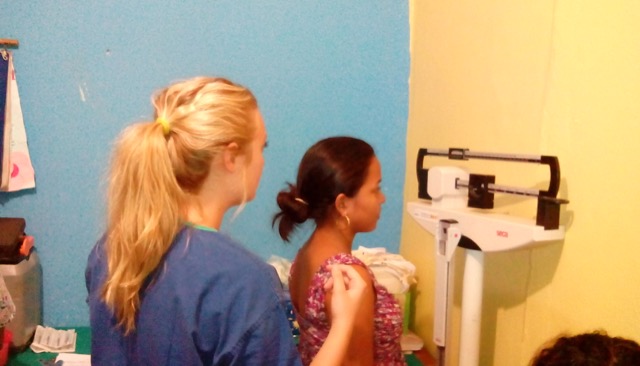 3- What was most difficult to experience?
At the program:  The lack of organization within the program. You did not know where you were going in the hospital or clinic until you got there. Sometimes it was difficult to know what to bring with you and what to leave at home.
At the accommodation:  The food was different from home but not in a bad way. I enjoyed it! Getting up early to go to the clinic was difficult.
The country:  Everyone staring at you because you look like a tourist!
ABV: volunteers need to be proactive, ask the head nurse/doctor in charged for directions,  you need to help wherever you can, sometimes you are placed in a surgery room, other times in the emergency room, pharmacy, vaccinating patients, stitches, taking vitals of many patients, so there is a lot of work on a daily basis, don't expect to have a weekly schedule done. The experience you get depends of the Spanish level (Immersion lessons) you have, the studies you have and how proactive you are. We can offer 20% of the experience you have to put in 80%.
4- Any tips for future volunteers…
Clothing:  Bring clothes that you don't mind sweating in.
If you want to go on weekend trips you should bring swimsuits, flip flops, tennis shoes, sunglasses, etc.
Donations: They ask for a money donation US$50 once you get here (stated on the ABV website), so along with that it is nice to bring some gauze, tape, and any advanced medical supplies that you can get your hands on, the orientation guide has a list.
Weather: It is usually always hot and humid. It rains about twice a week in June so a rain coat is not a bad idea.
4.1- Other things volunteers should know:
a.- There are not as many bugs as you would expect, but still bring a bottle of bug spray just in case.
b.- Do not have an attitude where you expect everything to go according to plan, because nothing ever does. Just go with the flow and keep an open mind.
c.- Try the street food! Its really good and really cheap!
5- Personal Paragraph (ABV Program Testimonial):
I had a great trip overall. I want to thank everyone that was involved with my experience. I loved my host family and all of the other ABV volunteers here. It is a great program to meet new people in and also learn a little bit about yourself. The transportation to and from the clinic and hospitals is completely necessary. The coordinator provided this for free. If that was not a part of the program I do not think I would have enjoyed myself as much. The project places are not that close to home so walking there would be miserable and paying a taxi would be expensive. I had a birthday while I was there and the coordinator made me feel at home by throwing me a BBQ and birthday party one night and a cake. Most of the locals I met here were very friendly and many of them were glad to help translate and work with us. I loved having the weekends free to do as I pleased. The beaches and excursions are very fun and highly recommended. Thanks again to everyone who was involved I had a great time.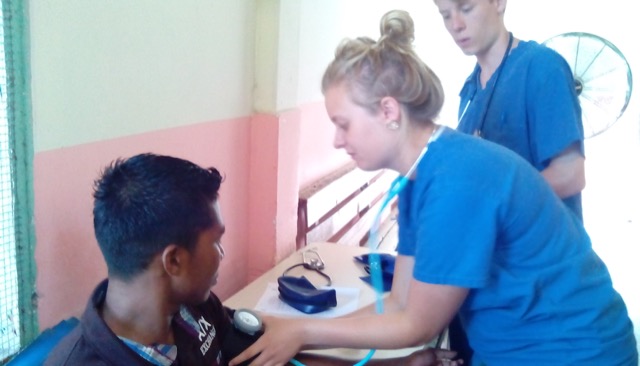 6- How would you describe your accommodation, meals and security:
I felt very safe during the trip. The meals were different but not that hard to adapt to. The house accommodations were very good but do not forget to bring toilet paper!
7- What was your favorite memory of this trip?
Program:  Meeting all of the doctors and nurses and getting to see and do things that I would not have been able to do back home.
Country:  Walking the streets and experiencing their culture.
8.- How was the ABV USA support prior traveling?
It was good, I personally did not deal with a lot of them but what I did use was very helpful.  The website was a nice source of reference to use while on the trip.
9 – Are you willing to speak to other potential ABV volunteers?
Yeah!

Check more Volunteer Reviews here