Volunteer Name: Joshua Kaltman
Project Location: La Ceiba, Honduras
Volunteered at: Hospital, Clinic, and Orphanage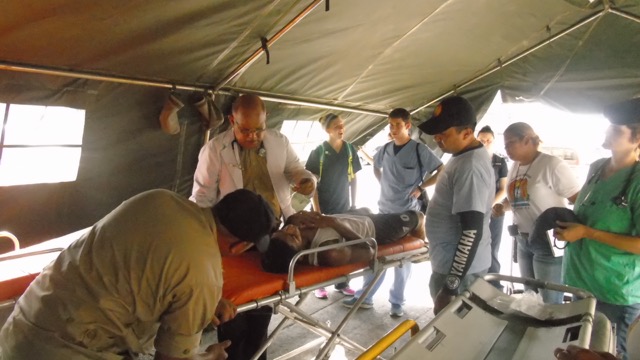 1.-How was the local ABV Coordinator and the support provided in-country?
There was a lot of communication with the local ABV Coordinator and always felt that my needs were addressed.  I felt like I had support in the country and could always reach out to someone if I had questions.
2- What was the most surprising thing you experienced?
At the program: Patients coming into the emergency room with gun shot wounds and machete cuts
At the accommodation: there was wifi and clean water available
About the country: there was a lot of American food available and the local food was great
3- What was most difficult to experience?
At the program: working for 10 hours a day is tiring, but you can ask for less hours.
At the accommodation: getting used to the heat and humidity without air conditioning  
The country: seeing the poor living conditions and poor access to medical care for some people in the country.  Also, a lot of people are not educated about medications and basic healthy living habits
4- Any tips for future volunteers…
Clothing: bring a lot of dri-fit t-shirts and clothing that you don't mind getting dirty.  You will sweat a lot.
Donations: gauze and gloves are needed most
Weather: bring a lot of sunscreen and bugspray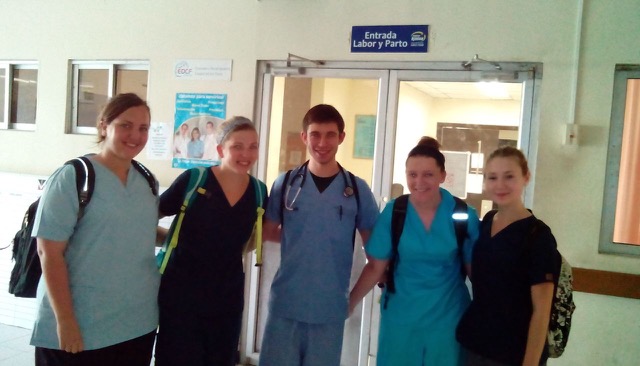 4.1-Other things volunteers should know:
a.- bring small dispensers of hand sanitizer and antibacterial wipes
b.-  sometimes an ATM will not work so bring sufficient US dollars to exchange here
c.- bring lots of gloves to use in the hospital and clinic
d.- bring some of your favorite snacks from home
5- Personal Paragraph (ABV Program Testimonial), don't leave blank:
When I signed up for this trip, I knew I would have a unique experience in the medical field, but I did not know how much I would actually be able to do.  I took hundreds of blood pressures, shadowed physicians during patient consultations, learned how to put in stitches and had the opportunity to clean wounds, educate patients, remove stitches, put in catheters, put in anesthesia, see so many different types of surgeries.  During my stay, I worked in the emergency room, clinic, physical therapy clinic, operating room, maternity ward, and an orphanage.  I did not think I would be able to do so many things and learn so much in such a short period of time.  My Spanish also improved drastically and I now feel so much more comfortable having conversations with the locals.  This trip definitely made me realize how much I want to be a doctor and all the different paths of medicine I can take.
6- How would you describe your accommodation, meals and security:
My accommodation was far better than I expected.  I had my own room with a fan, my own bathroom with running water, and was provided 3 meals a day.  There were a lot of other people in the house so it was fun to talk with the other volunteers and the family who lived here.  The meals were great!  Get used to eating a lot of rice, beans, and plantains, but I never got tired of it.  During the day, I never felt insecure or in danger.  There's tons of people always walking around the streets and I always felt comfortable walking places.  At night, I felt fine walking with other people.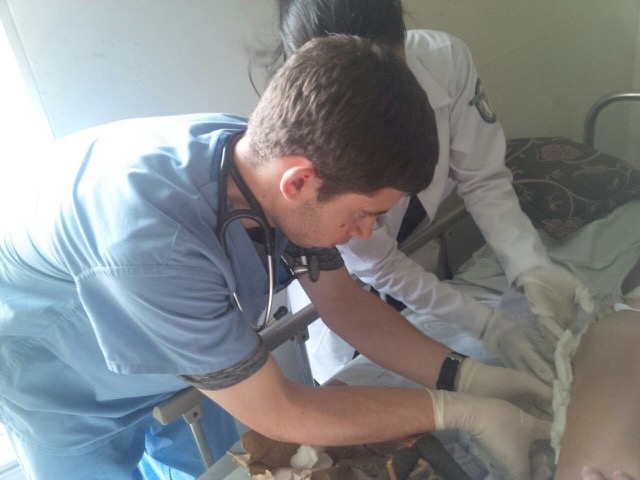 7- What was your favorite memory of this trip?
Program: being in the operating room and learning about the different procedures and seeing the x-rays and cat scans that went with each patient
Country: going to a local beach and eating the local food, talking with the natives, and playing with the children in the ocean
8.- How was the ABV USA support prior traveling?
ABV answered emails and phone calls very promptly  
Website Information: the website gave an accurate description of the program
9 – Are you willing to speak to other potential ABV volunteers?
Yes

Check more Volunteer Reviews here