Volunteer Name: Michelle Dunn         
Project Location: La Ceiba, Honduras
Volunteered at: Clinica La Ceiba.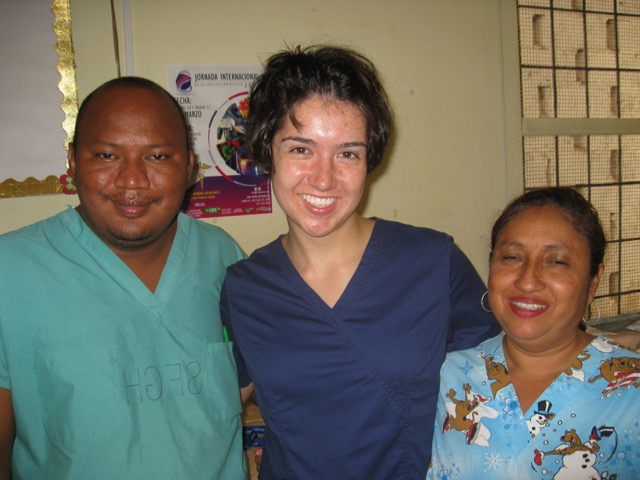 1.-How was the local ABV Coordinator and the support provided in-country?
Rafael was very nice approachable and easy to talk. He made a special effort at least every morning & evening to check in with me personally and see if I had any questions on concerns. He was great at driving & picking me up from the clinic, and take me any where I need to go.
2- What was the most surprising thing you experienced?
At the program: The condition and pace of the facility, I also thought that there would be more English speaking staff, as I got that impression from the students who had visited previously.
At the accommodation: I was surprised at how everything (e.g. the volunteer office, Rafael's house, and where I was staying) was in the same building. This made things very nice and easy.
About the country: At how safe I felt despite the media and U.S. State Department reports warning against it. But also how widespread the poverty was.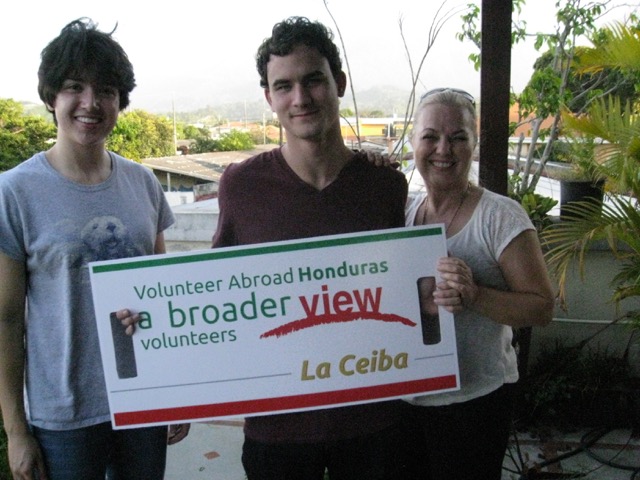 3- What was most difficult to experience?
At the program: Feeling helpless due to my limited Spanish and skills, especially at times when I may have been a burden/nuisance on the staff
At the accommodation: Nothing really, other than adjusting to small things like not having running water in the bathroom and trying to help out with the family by washing dishes.
The country: The poverty and lack of supplies.
4- Any tips for future volunteers…
Clothing: Bring clothes that dry easily in case you want to wash some. But shorts and flip flops/sandals to change when walking around.
Donations: Gloves, medical tape, and gauze.
Weather: About the same all the time. Some evenings had a nice breeze. Mosquitoes would come out in the evenings sometimes, so having good bug spray is nice. But would get pretty hot in the clinic which only had fans since it was very sunny.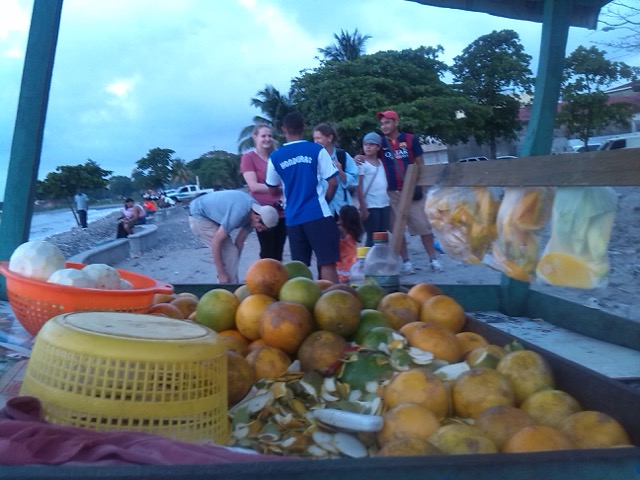 4.1- Other things volunteers should know:
a.- Have a clear plan for how to arrive in La Ceiba. Book ahead of time to save on prices.
b.- Learn Spanish prior fluently or consider taking Spanish immersion classes in order to get the most out of the experience.
c.- Be open to having a very flexible schedule. Most things are just played out by ear.
d.- Brings essentials like a filtered bottled water and medicine (e.g. Benadryl and Tylenol). Laptop is optional, but the volunteer office has wifi.
5- Personal Paragraph (ABV Program Testimonial), don't leave blank:
I'm very glad that I chose this program with A Broader View, the location, and to go over Spring Break. A Broader View was a great choice because of large amount of support and information given to me before and during my stay. The location was good because it was close (a short plane trip), good weather, friendly people, and very impactful with its culture and economy. The short time period was a good choice because it allowed me to have enough time to adjust but also ensure that if I did not like the program (since it was my first time traveling abroad for medical volunteering), I would return home soon. I learned a lot in how imperative it is to be able to improvise, think on the spot, communicate in a profession, understand and become integrated within a culture, and analyze a situation to find the underlying problems. I plan to do more of this kind of work once I improve my Spanish and experience.
6- How would you describe your accommodation, meals and security:
The accommodation was very comfortable, private and room. The meals were really great, filling, and homemade. Security was good in that I was never left alone.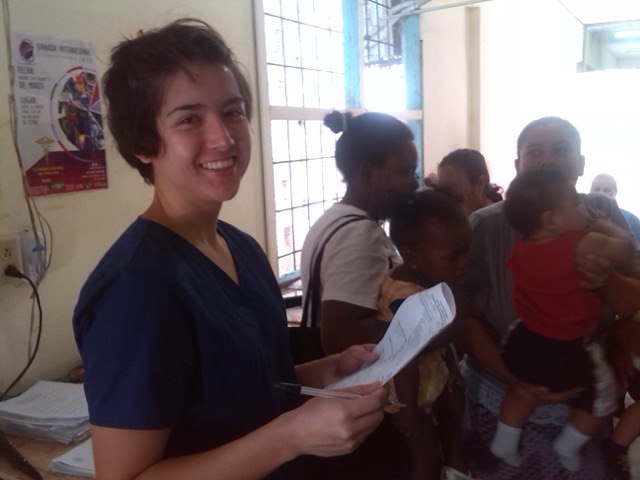 7- What was your favorite memory of this trip?
Program: Holding the hand of a new mother getting her C-section sutures removed and having a nice conversation with her. I felt that I really connected.
Country: Getting to the hear the kind of music that I love and listen to on my own played all over the city.
8.- How was the ABV USA support prior traveling?
Communication (Phone/emails/Online chat): Great! Sarah called and left a voicemail right away after I signed up, encouraging me to contact her by phone or email. I also asked Online chat to connect me with other pre-med students who had recently traveled to La Ceiba, and got a response within 20 minutes confirming that they did.
Website Information: All great with the clear steps laid out and simple program summary. The provided orientation pdf gave a lot of helpful information, so I highly advise reading it.
9 – Are you willing to speak to other potential ABV volunteers?
Yes.
10 – Can you tell us how did you find or know about A Broader View?  (You can also write on the back of the page…)
I was interested in doing some sort of medical mission volunteer trip for either Spring Break or summer. I picked La Ceiba and a few of the other central American locations because I wanted to come somewhere close since I was only going for a week and wanted to improve my Spanish. A Broader View assigned me to La Ceiba, which was fine with me. I had originally planned to go with Medico, but A Broader View responded quicker to my application.

Check more Volunteer Reviews here