Volunteer Name: Nicholas Kos
Project Location: La Ceiba, Honduras.
Volunteered at: Local Clinic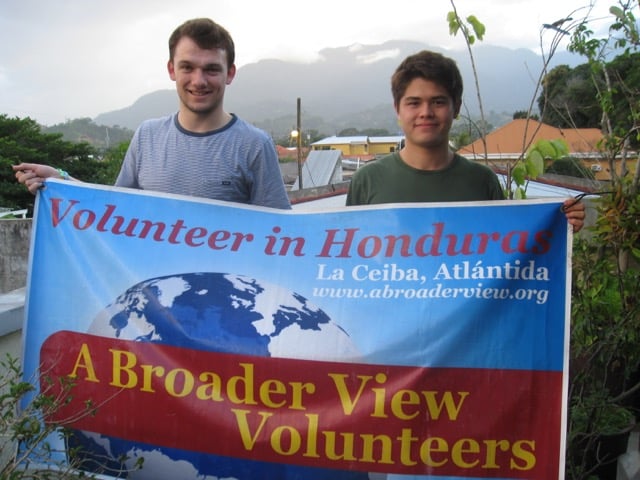 1.-How was the local ABV Coordinator and the support provided in-country?
The coordinato was very helpful. He told us what we were going to do before the day started. He also told us the different things to do in La Ceiba.
2- What was the most surprising thing you experienced?
At the program: The amount of work that we could offer surprised me. I was able to perform a couple of small operations with the guidance of a supervising nurse
At the accommodation: The room and board have amazing. I was given a room with my own bathroom and shower.
About the country: The people were so nice and amiable. They were very welcoming and supportive. Although many people speak perfect English, you can have conversations with them about anything.
3- What was most difficult to experience?
At the program: The most difficult thing about the program was communication. I think that having Spanish knowledge is important, but not necessary! You can have a translator, but its best to be able to speak conversational Spanish to understand and speak with the patient.
At the accommodation: Some of the food may be difficult for people. I really enjoyed all of the food, but people who are not accustomed to beans, rice and different type of meat may have a hard time.
The country: Some of the cultural practices and ideologies are different from American traditions and thought. Its best to keep an open mind and understand that many thing in Honduras are different.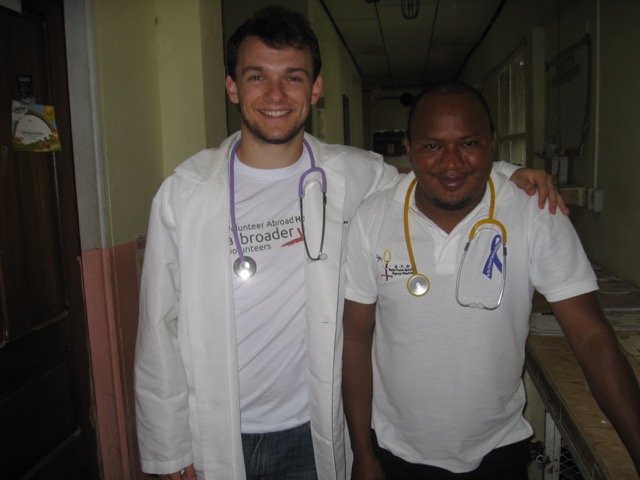 4- Any tips for future volunteers…
Clothing: bring clothes for the humidity and heat, but also know that it can rain sometimes, to bring some jeans and jackets just in case.
Weather: Weather is usually sunny and hot, but there is occasionally shower that can last for a couple hours.
4.1-Other things volunteers should know:
a.- Have fun!
b.- Keep an open mind!
5- Personal Paragraph (ABV Program Testimonial), don't leave blank:
Honduras an amazing country, and I am so glad that I went in this trip. I was able to do many activities in the clinic and outside of the healthcare area. Anyone who wants clinical experience and meet some amazing people would definitely consider this program. It is eye-opening and memorable.
6- How would you describe your accommodation, meals and security:
I would say that my accommodation, meals and security were very good. A Broader View wants to take care of the volunteers and make them feel special and safe.
7- What was your favorite memory of this trip?
Program: My favorite memory was being able to change my first catheter. The supervisor, had showed me a couple times and I was a little nervous, but then allowed me to do by myself, He reassured me and I was able to do the operation without discomforts for the patient
Country: My favorite memory was going rafting with Taira another ABV volunteer. We went over the weekend and it was so much fun. We  jump off rocks and swims around during the rafting trip. It was so much fun.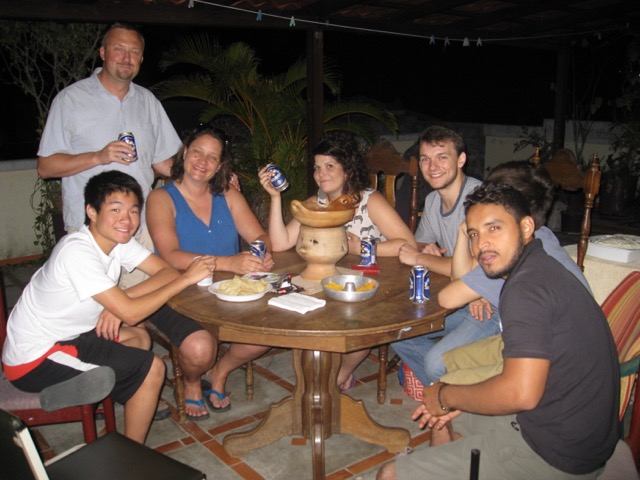 8.- How was the ABV USA support prior traveling?
Communication (Phone/emails/Online chat): It was very easy and simple to communicate with the ABV support prior to traveling. Any question that I had been answered properly.
Website Information: The website information was helpful and informative.
9 – Are you willing to speak to other potential ABV volunteers?
Yes, if anyone needs to communicate with me. I will gladly respond!

Check more Volunteer Reviews here