Volunteer Name: Shelby MacKenzie
Project Location: La Ceiba, Honduras
Volunteered at: clinic and hospital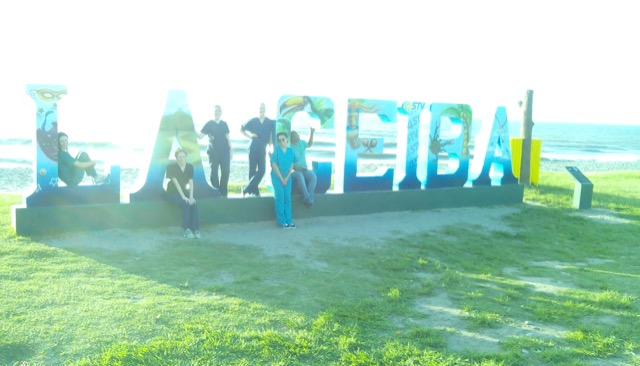 1.-How was the local ABV Coordinator and the support provided in-country?
Rafael was the local ABV Coordinator, and he was great. He made every volunteer feel welcomed and cared for. He made sure you were getting what you wanted out of the program. If anyone needed anything he was always available.
2- What was the most surprising thing you experienced?
At the program: The way people here manage to make do with a lack of supplies. I was also surprised at the amount the volunteers were allowed to do in the clinic and the hospital.
At the accommodation: It was really close to a mall, movie theater, and a bunch of restaurants, less than a five minute walk which was really convenient. The house was so nice and we had our own bed and bathroom. From my emails with ABV I was under the impression that I would be interacting with the family more than I was. The family is very separate from the volunteers, which is fine I just thought that should've been made clearer in the emails.
ABV: you can interact as much as you want, as we had many volunteers in the house perhaps they wanted the volunteers to interact between each other, take the first step.
About the country: Everyone is so friendly to one another! Regardless of the language barrier, people still went out of their way to say hi, even the doctors.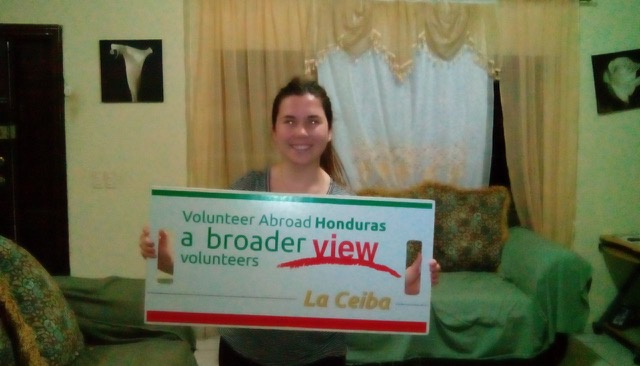 3- What was most difficult to experience?
At the program: How a lot of people can´t afford the medical supplies or medicine they need. The lack of knowledge about health care in general here, it was hard to see so many people with medical problems that could've been avoided.  Also it was sometimes frustrating that I was unable to fluently speak the language, the more Spanish you know the better.
ABV: hire the translator or take Spanish lessons locally with our ABV teachers, we tell volunteers to prepare before coming to Honduras to practice some basic Spanish if they are not taking Spanish lessons.
At the accommodation: Nothing was difficult! A major concern for my parents was safety, and there was never any point when I felt not safe.
The country: The poverty was the hardest part because there are so many people in need here. The concerns for people here are so different from the concerns of many in the United States.
4- Any tips for future volunteers…
Clothing: Bring a rain jacket because when it rains it pours, this rarely happens though and not for very long. Bring a few pairs of scrubs, two at a bare minimum because you need one to change into if you want to watch a surgery. Other than that comfortable and lightweight clothes, like running shorts and tshirts.
Donations: Bring a blood pressure cuff and stethoscope to use while you are here. For donations gauze, gloves, medicine, anything you can get your hands on will probably be of help.
ABV: the list of donations are in the volunteer guide and in the program page on the website
Weather: It is hot and very humid; most places aren't air conditioned so expect to be hot and sweaty. There are occasional rain showers that don't last long.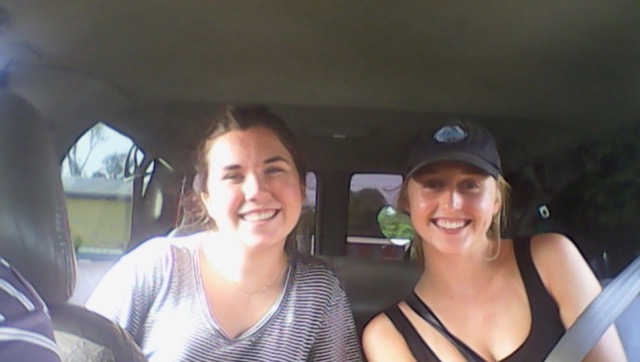 4.1- Other things volunteers should know
a.-You are in control of your trip. Speak up if you don't feel comfortable doing something or if there is something you really want to do.
b.- It is very helpful to know key Spanish phrases. Asking how to help or if you can watch something be done are a few of the ones I found helpful. There are a ton of apps you can download on your phone that translate or have key phrases that you would find useful here.
c.-Go with the flow, things here are nothing like you are used to. When I got here things were nothing like I expected, not in a bad way, just different. If you come with no expectations you will get so much out of it.
d.-I had wifi at my accommodation so I was able to keep in contact with my parents, but you do have the option of buying a cheap phone here which a few volunteers did.
5- Personal Paragraph (ABV Program Testimonial), don't leave blank:
Im so happy I decided to come to Honduras this summer with ABV, if you come here with good intentions you wont regret it. I've learned so much and had the best time, a lot of things I was able to do here I would've never have been able to do otherwise.
6- How would you describe your accommodation, meals and security:
The accommodation was great! Im a vegetarian and once they were made aware of that they always made sure I had alternative options. The food was great, especially breakfast. Both myself and my parents were worried about security, but I never felt unsafe. I walked around town with other volunteers and never had any problems.
7- What was your favorite memory of this trip?
Program: I loved getting to watch the surgeries, often times all you had to do was ask to watch and the surgeon or nurse would be happy to explain what was happening.
Country: When we first got here we got a tour of the city and that was probably my favorite part. Honduras is such a beautiful place and is so different from anywhere Ive been.
8.- How was the ABV USA support prior traveling?
Communication (Phone/emails/Online chat):
They were always prompt about responding. The only concern I have is that I feel as though ABV doesn't do as great of a job in communicating with the coordinator.
Website Information: The website was really helpful, but what helped me most was reading all the other reviews because that is what helped me most.
ABV: also read the Volunteer Guide in the ABV account, the volunteer summary and check all the videos on youtube channel (over 1250 videos of some of our volunteers)
9 – Are you willing to speak to other potential ABV volunteers?
Yes I would be more than happy to!
10 – Can you tell us how did you find or know about A Broader View?  
I found out about it through friends who had done the pre-med programs in both Honduras and Peru with Abroaderview.

Check more Volunteer Reviews here