Jennifer Dongherty, Boston, MA.
Honduras La Ceiba
Program:  Orphanage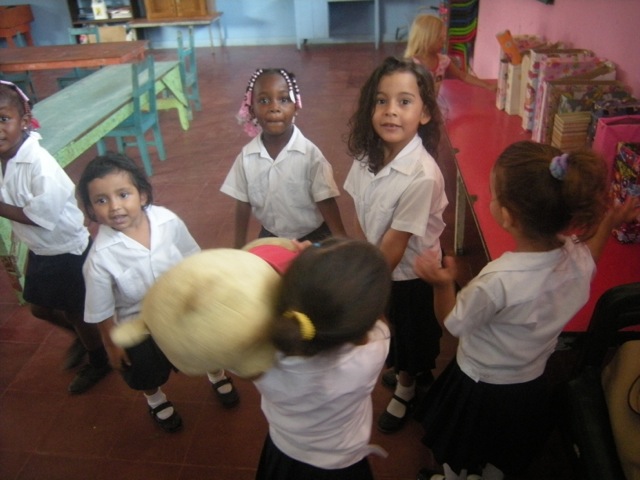 Why did you choose Honduras –La Ceiba and what program are you doing and for how long?
Wanted Spanish, easy flights from USA (not too long) and both medical + other volunteering.
How was your Spanish Immersion program?
Very good, we really appreciate that Victor + Rafael divided us into 2 groups (beginner and advance) very patient and helpful teachers.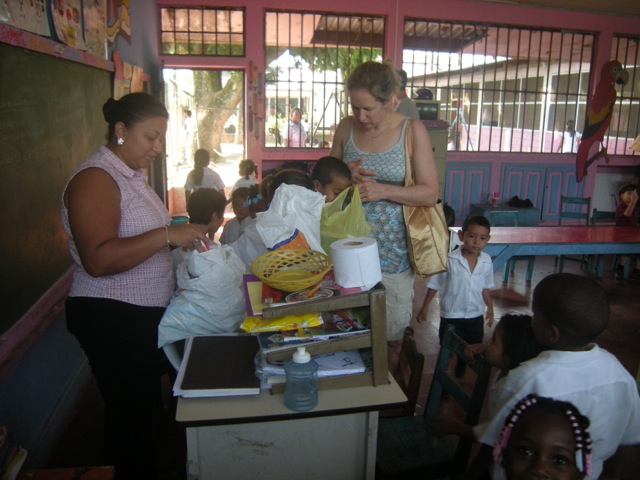 Why did you choose A Broader View and how did you find them?
On internet, the only organization that accommodated volunteers at any time, accommodated families and offered a choice for the type of volunteering.
How was your experience at the (orphanage..etc) program?
Good, we feel like we were able to provide extra hands. I wish we could do something with a more lasting impact (e.g, build a better play structure).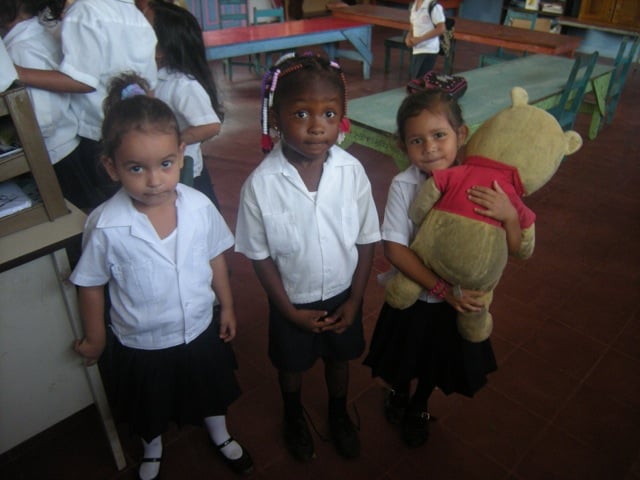 How were your accommodation, host family and meals?
Excellent- Very nice that we had not just one but two bathrooms. We didn't expect that. Love the meals! Plenty of food, very good and nice variety.
How was the service of the local Abroaderview Coordinator and staff?
Excellent – Rafael could not have been more helpful and flexible. Enjoyed talking with the family's kids very much so gracious!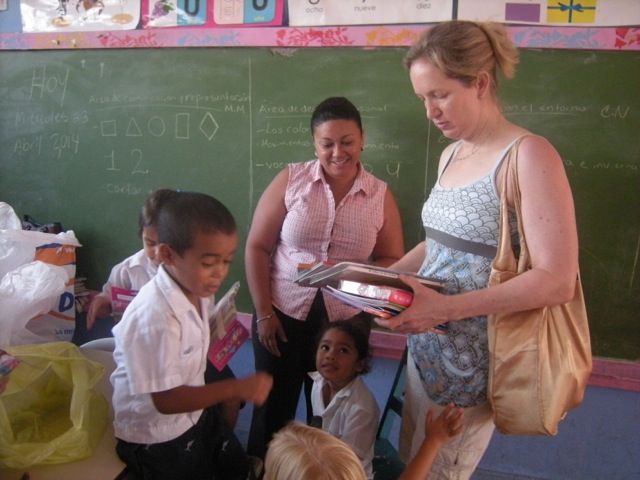 Can you give tips for future volunteers on what to bring as donations for the program?
Books! Must be in Spanish. Hard cover is best. School supplies like crayons, chalk, pencils, construction paper, glue, baby wipes. Kitchen equipment like good knives, veggie pester, crib sheets (lots), fans! Good quality steel cooking spoon, high quality durable pots.
Any tips on what tours to do on the weekends for the new volunteers?
Henry did a nice job, the pool, the canopy were good. Probably should have hiked Pico Bonito but it's hard to decide.
What did surprise you must about the program, city, the experience in general?
La Ceiba is actually more developed than I expected but the "tourism" industries is less developed than I'd expect for a coastal city.
How was the service of A Broader View US office before traveling to Honduras?
Good, I really wish we had brought books, schools supplies, baby/toddler items with us. It is not cheaper here and there were very few books at the store. Sarah was very helpful to talk with, met my husband together about volunteer optimal.
Would you recommend Abroaderview to other volunteers?
Yes, in the future I might try to talk directly with local coordinator to understand what we would do and what may be needed.