Volunteer Name: Alexandra Stephenson.
Project Location: La Ceiba, Honduras
Volunteered at: Clinic, Hospital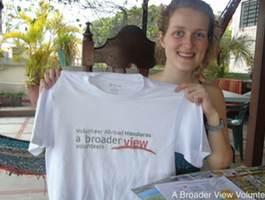 1.-How was the local ABV Coordinator and the support provided in-country?
It was excellent. I lived with Rafael, the local coordinator and always felt supported. I never had any issues but Im sure if I would have contacted ABV in the US they would have quickly resolved it.
2- What was the most surprising thing you experienced?
I think the most surprising thing for me was how beautiful and safe feeling this country is. Before coming I prepared myself to live in much lower standards that I was used to but Rafael's home was very nice and modern. Despite the safety warnings currently in effect from the Canadian government I always felt safe and at home here.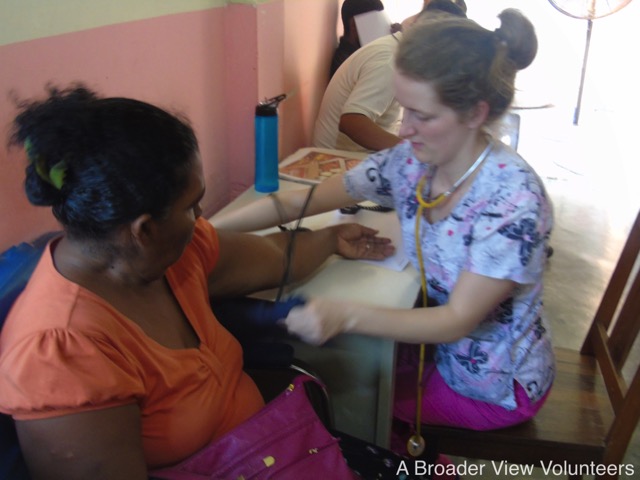 3- What was most difficult to experience?
At the program: I only helped out at the clinic for 4 hours every morning despite being told ahead of time that I would be volunteering for about 8 hours a day.
ABV: The first week you had Spanish lessons (4hours x day) and then 4 hours at the clinic (your day is of 8 hours, if you take Spanish lessons then you have 4 hours of volunteering), did you talk to the coordinator?, then the next 2 weeks you had the national vaccination campaign and the hospital let's the people of the clinic some hours off as its heavy work, but you should ask to get more hours. Email the US staff or talk to the local coordinator if there is any issue.
At the accommodation:
Bugs!  I consider myself to be fairly outdoorsy and not scared of insects but cockroaches were definitely a little frightening at first. I saw one in the house.
The country:
The hardest thing here in the country was seeing the conditions that some people live in and not being able to do anything. One woman had a huge mass in her abdomen but couldn't afford to get an ultrasound.
4- Any tips for future volunteers…
Clothing: I was told that it cooled off at night but that definitely wasn't my experience. If you're coming during spring and summer months you do not need long sleeved shirts!
ABV: to all volunteers do your own research on weather for the specific dates of your trip Google weather for La Ceiba, Honduras
Donations: Make sure you bring whatever you are going to need when volunteering, things like gloves, masks, stethoscope and blood pressure cuffs are important and useful
Weather: It is VERY hot! Coming from Canada I was unprepared for 40 degree weather. A lot of the rooms in the clinic don't have air conditioning or even fans. Drink lots of water and try to stay cool the best you can.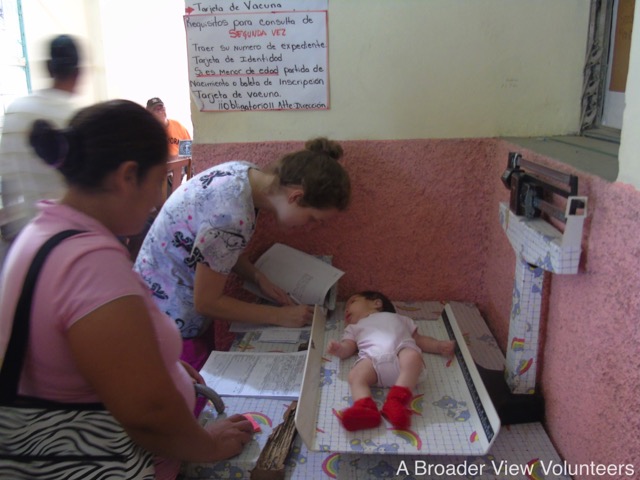 4.1-Other things volunteers should know:
Always advocate for yourself at your volunteer placement or you wont end up doing much. Offer to help and if nothing is going on where you are, go find somewhere where something is happening that you can help with.
ABV: always talk to your local coordinator and the local nurse that is assigned to ABV volunteers to solve any issue, also email ABV US if you need anything, adapt to the local environment and don't expect to work as in the US, we say about this  in the orientation guide..
2. Be outgoing! There are a lot of nursing students at the clinic who are very friendly and can be a great resource if you're unsure how to do something. Talk to them and the other hospital staff!
3. Take advantage of being in this beautiful country. There are so many incredible things to do and see here. Make sure you have every weekend packed with adventures.
5- Personal Paragraph (ABV Program Testimonial), don't leave blank:
This was an excellent experience. I was able to do so many things I wouldn't have gotten to do at home in Canada. I wish was able to spend more time volunteering but the time spent at the clinic was excellent. The excursions were incredible and I met so many wonderful people.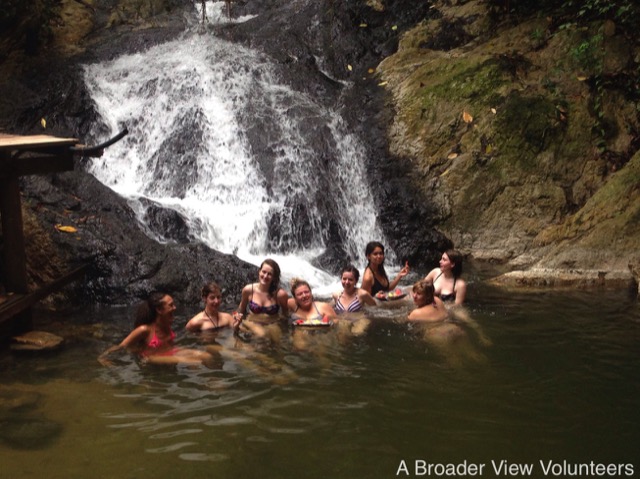 6- How would you describe your accommodation, meals and security:
My accommodation was beautiful. The house was very modern and within walking distance to the mall where I could purchase anything I needed. The food was delicious, make sure you try baleadas! I always felt very safe here, there was never a time when I felt uncomfortable.
7- What was your favorite memory of this trip?
Program: The best part of the program was the vaccine campaign. The month of May is vaccination month so a lot of the nurses and doctors from the clinic go from house to house giving vaccines. It was a great chance to get to know other people who worked at the hospital, see different areas in La Ceiba and to learn to give vaccines.
Country: I don't think I could possibly choose between ziplining and the spa at Sambo Creek and going snorkeling in Cayos Cochinos. Both were breathtakingly beautiful in different ways.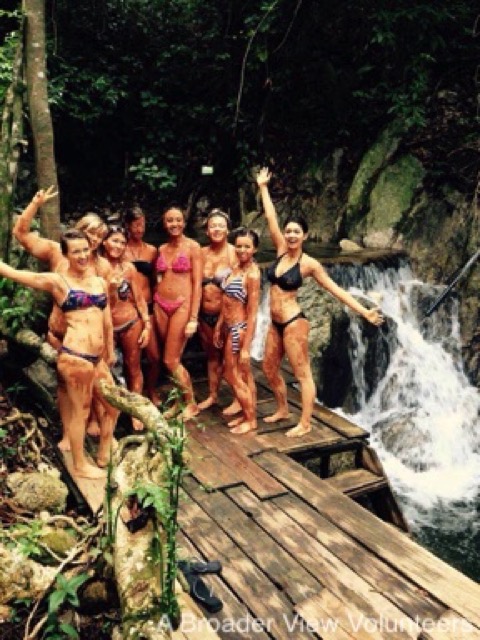 8.- How was the ABV USA support prior traveling?
Communication It was great, whenever I had a question they replied quickly and accurately.
Website Information: Lots of info and if anything is missing it is very simple to contact a representative to talk to, or search online.
9 – Are you willing to speak to other potential ABV volunteers?
 Yes! Please contact me if you're thinking about coming and want more details!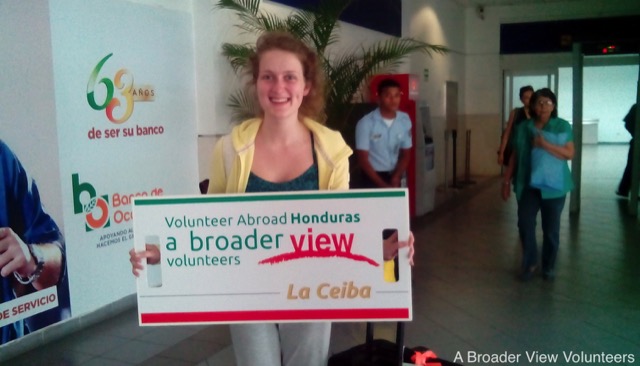 10 – Can you tell us how did you find or know about A Broader View? 
I just googled volunteering abroad and found this website. The testimonials seemed great and it was a reasonable price.