Volunteer Name: Alexsandra Ramirez
Project Location: La Ceiba, Honduras
Volunteered at: Clinic and Hospital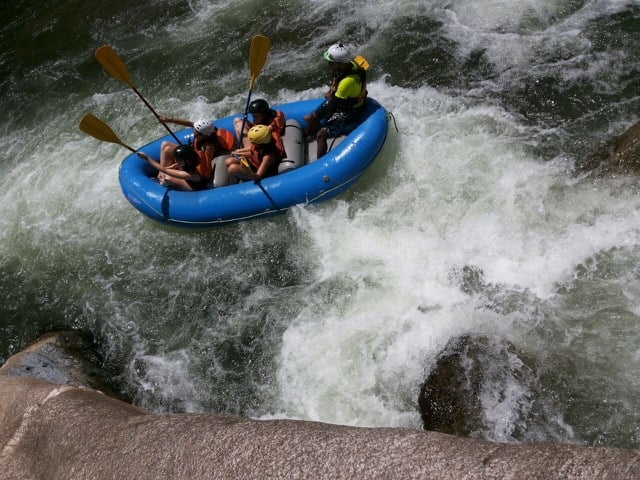 1.-How was the local ABV Coordinator and the support provided in-country?
The local coordinator, was very welcoming. He was always taking pictures of us so that we would remember every moment and he treated us like a part of his family. Every day when we came back from the hospital he asked us "Hey, how was your day?" and if you didn't like something he would do anything to fix it. He was awesome.
2- What was the most surprising thing you experienced?
At the program: My second day at the hospital I experienced the most surprising thing of my whole stay here. A guy came into the emergency room with his hand hanging. He cut himself in a machete. I was so surprised because I haven't seen so much blood in my life but due to short staff I didn't have much time to be surprised and paralyzed because the doctor immediately looked at me and ask for assistance. It was very cool to assist him and help this patient. This experience made me realize that I definitely want to be a doctor.

At the accommodation: It was surprising to experience the power going out every day at 10:30 in the morning and also the water. At the clinic the power went out and we had to use our phone's flashlight to remove stitches and clean wounds. It was really hot, uncomfortable but challenging to do that but it's also a way to learn to adapt and try to make the best out of any situation.

About the country: Honduras is a really beautiful country. It is poor but the culture, the natural beauty and the people here are so rich in so many ways. We went to a river called Rio Zacate my first weekend here. We hiked for an hour and a half through a rain forest. It was really hot but it was a wonderful experience. The water was so clear and fresh and the waterfall looked so beautiful. It was an amazing thing to see.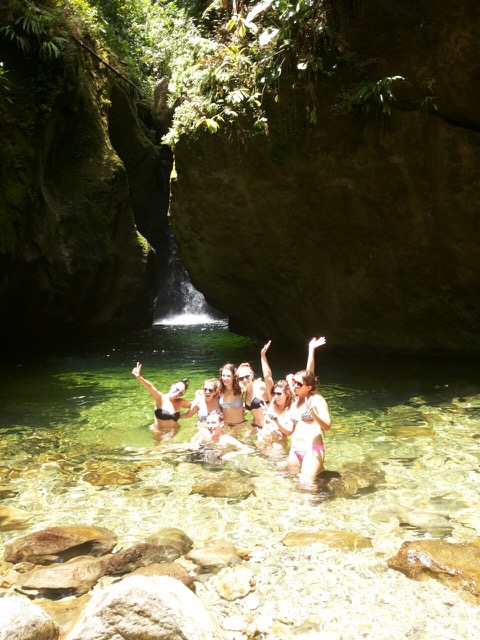 3- What was most difficult to experience?
At the program: My first day at the hospital I my most difficult experience in Honduras. A 13 year old girl got run over by a car and was left on the street to die. Someone put her at the back of a pick-up truck and left her at the hospital. The girl had her entire right leg broken, she was bleeding through her ears because she had cranial fractures and she had her lungs filled with water. She was almost dying in front of my eyes and it was really difficult to see that my first day here.

At the accommodation: It is very hot in Honduras and we don't have air conditioning. We had fans everywhere but it was still very hot. That can be difficult to deal with because you get tired of always feeling uncomfortable and sweaty all the time. Bring cooling towels, or cooling caps.

The country: I didn't have any bad experiences in the country; everything was perfect and amazing.
4- Any tips for future volunteers…
Clothing:  Always bring loose shorts and cotton clothing. Also if you want to go out on the weekends to bars or other places you should bring nice clothes. I didn't bring cute outfits because I thought I wasn't going to use that here but yes, I did.

Donations:  boxes of gauze, gloves, sutures, medications… everything related to medical equipment is a great help. At the hospital there were many times that patients couldn't be attended because they didn't have the equipment  to help them. In cases like this a family member of the patient has to go out and buy what the patient needs. Any donation is a big help.

Weather: The weather in Honduras was hot and humid. Some days it was really hot and sunny but other days were cloudy and fresh. But most of the time the weather is really hot.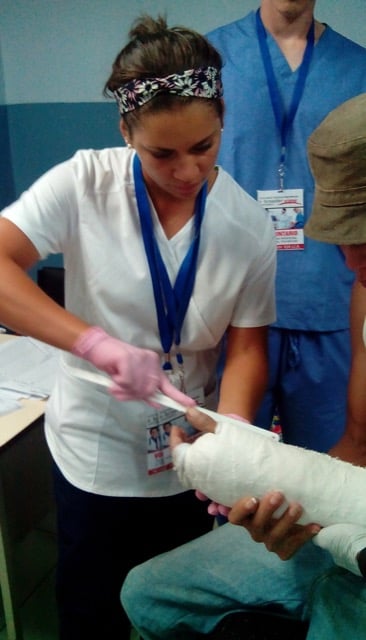 4.1-Other things volunteers should know:
a.- To go to the hospital you'll need to buy boots, caps, and face masks if not, you can not go into the operation rooms.
b.- Bring sufficient scrubs. I would recommend to bring 5 to 6 scrubs because at the hospital you´ll need to change scrubs when going to the OR. You may run short on scrubs by the middle of the week if you only bring 3 or 4.
c.- Always keep your money with you. By this I mean literally in your pockets or shoes. Don't leave money on your backpacks.
d.- Bug spray is much needed.
5- Personal Paragraph (ABV Program Testimonial), don't leave blank:
I recommend this program to anybody who wants to study medicine. In here you´ll know if being a doctor is really what you want. At the hospital and clinic we see pretty graphic operations and illnesses so it's really hard at first to maintain calm when you see so much blood but that's how you know if you have the temper and patience to be a doctor. There was a girl here who wanted to be a nurse and in through the program she realized that she doesn't want to help the doctor she wants to be a doctor. Thanks to this program she knows now what she really wants and that's what happens to all of the volunteers who come here. 
6- How would you describe your accommodation, meals and security?
The house and the family were great. The food wasn't amazing all the time but it was never horrible. Also we always felt secure because we were never alone. We were always with a Honduran or with the volunteers.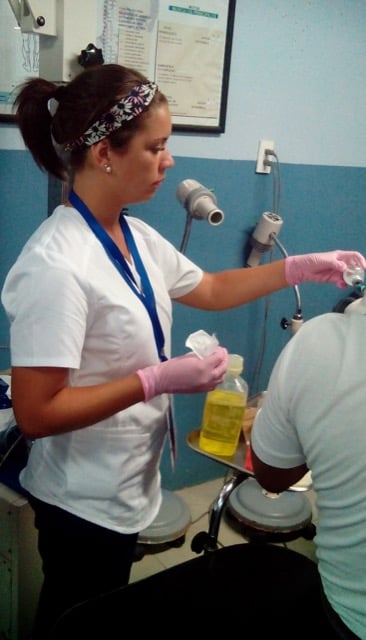 7- What was your favorite memory of this trip?
Program: I loved working at the hospital and being at the operation rooms. The doctors were always nice to me and explained me everything that was happening with the patient.
Country: I love the natural beauty of this country. The rivers are amazing. When we went river rafting the view was always so beautiful. It was like being in a picture from a calendar all the time.
8.- How was the ABV USA support prior traveling?
Everything worked out perfectly. Every question I had they answered quickly. I felt like I could rely on the emails, phones and online chats.
In the website they should emphasize on the giving donations part and explaining how poor the country is and how much they need it. 
9 – Are you willing to speak to other potential ABV volunteers?
Of course! I have no problem with explaining to other volunteers how this experience is going to be for them. I only have good things to say about the program.