Volunteer Name: Amy Fauhy
Project Location: La Ceiba, Honduras
Volunteered at: Public Clinic in La Ceiba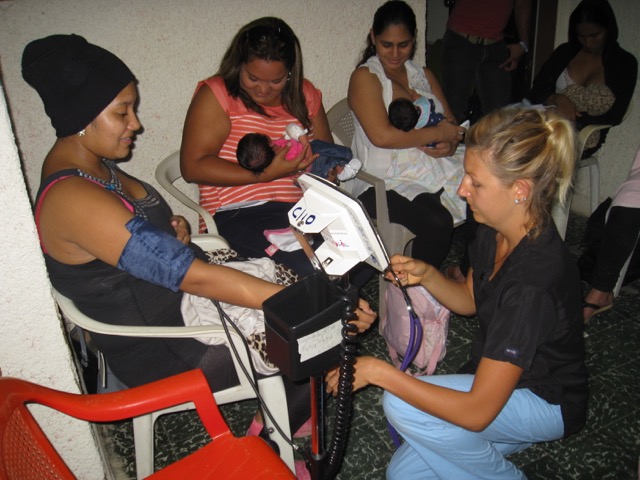 1.-How was the local ABV Coordinator and the support provided in-country?
Rafael was extremely helpful, supportive and respectful. He went out of his way to make sure I was safe. He was a great facilitator for the clinic and Spanish lessons.
2- What was the most surprising thing you experienced?
At the program: The amount of staff that was already working at the clinic. I was also a clinic and not a large hospital. - I really enjoyed working at the clinic once my Spanish improved.
The way the clinic is run is not very logical, and I was little shocked at how basic some patient treatments were – ei. No pain relief.
At the accommodation: How comfortable the hose was much fancier that I expected. I got my own room + I got my own room + bathroom! I was surprised at how many different people come to live at the house, and at how many Tv's there were. There was always a lot of children and adults in the house.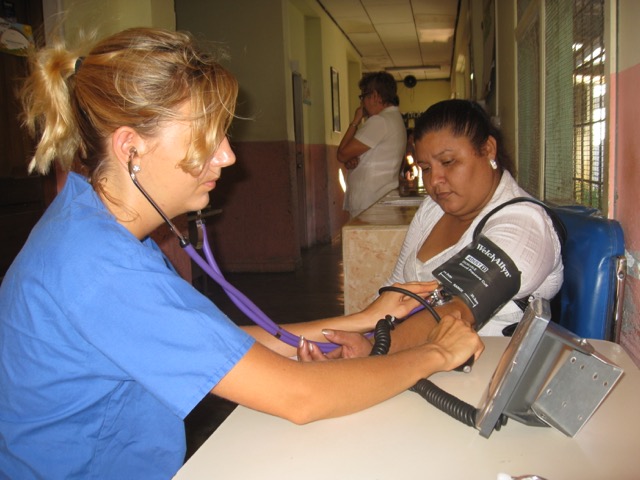 About the country: How commercialized and Americanized La Ceiba is.  Be prepared for extreme security on houses.
3- What was most difficult to experience?
At the program: No one spoke English at all at the clinic so my first week was difficult, until I picked up more Spanish. I then felt included and can work autonomously.
At the accommodation: I think they have a lot of volunteers I was often left to eat alone as everyone at different things at different turns.
The country: This part of Honduras is heavily populated with fast food restaurants and hotels.  I experienced lots of verbal harassment (cat calls) and staring. I did not enjoy wandering around the city.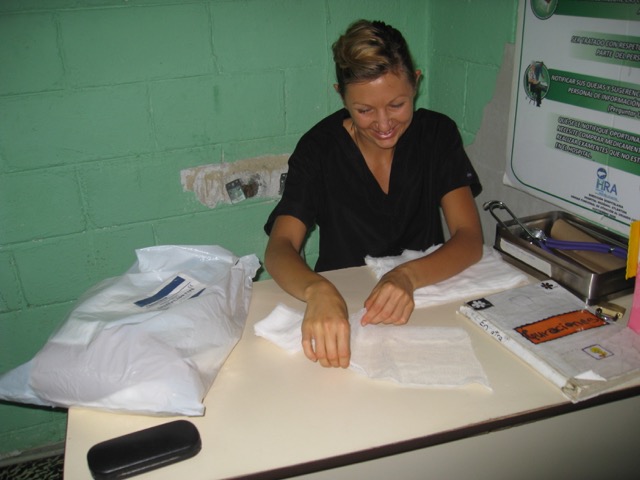 4- Any tips for future volunteers…
Clothing: If you come in December, something warm to sleep in, it's cold at night. Light, loose clothes for daytime
Donations: Ask Rafael/ the staff when you arrive, what they need. Non sterile gloves and sterile gauze are always needed.
Weather: It rained and/ or flooded most of the time I was here.
5- Personal Paragraph (ABV Program Testimonial), don't leave blank:
Overall, I had a positive experience volunteering here. I feel that the program tries hard to please the volunteers. Independent interaction with staff + patients was always great.
6- How would you describe your accommodation, meals and security?
The house has a locked gate and I always felt safe at home, and felt my possessions were safe too.  The meals were mainly tasty and I was very grateful to have Marie (house cook) cook 3 meals a day for me.
7- What was your favorite memory of this trip?
Program: Spanish lessons with Claudia – Great teacher working independently in the ever wind clinic, daily interaction with locals was a highlight.
Country: I enjoyed a weekend trip to Utila for diving.
8.- How was the ABV USA support prior traveling?
Communication (Phone/emails/Online chat):
Fantastic, Sarah answered all my emails honestly and in a timely manner.
Website Information: Pretty comprehensive, but the program was slightly misleading (primary healthcare clinic, not a hospital). The pre-arrival information is pretty much spot on.
9 – Are you willing to speak to other potential ABV volunteers?
 Yes