Review Volunteer Amy Kwon Honduras La Ceiba PreMed Program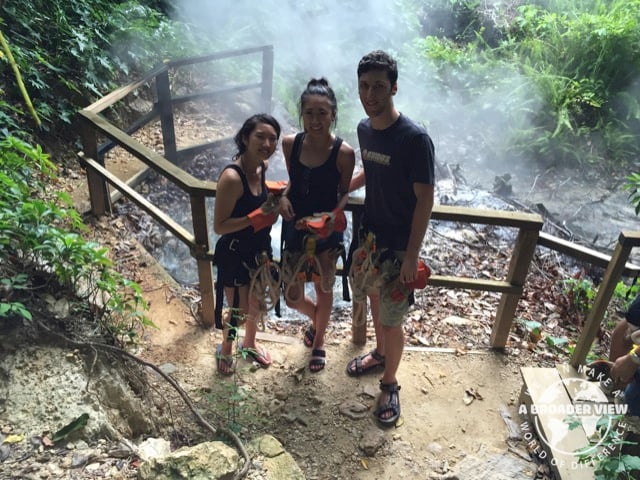 1.-How was the local ABV Coordinator and the support provided in-country?
The local coordinator was great. Rafael was there from the beginning to the end. He checked up on me regularly asking if I needed help or if I had any concerns. I always felt comfortable reaching out to him to just ask questions about the town or about my stay.
2- What was the most surprising thing you experienced?
At the program: 
At the clinic, I was surprised to see the process of how patients go through the clinic from registering, to getting their weight and blood pressure, to seeing the doctor, and then getting their vaccinations or wound care. Each step is done at a different location, always with a line at each place.
At the hospital, there isn't a designated doctor that only stays in a department. The doctors all take turns in the different departments like ER, surgery, and patient care. They also do a lot of hands on care that nurses would normally do back in the States.
At the accommodation:
It's very clean and homey. I enjoyed having a lot of the volunteers and family around to talk to. I always felt safe and the neighborhood also has a security guard around. I was even given a key to my room to keep personal belonging safe whenever I'm out of the house.
About the country:
Being in a tropical climate was new to me, humid with sun in the day and rain almost every day in the early evening. The rain never stayed long though.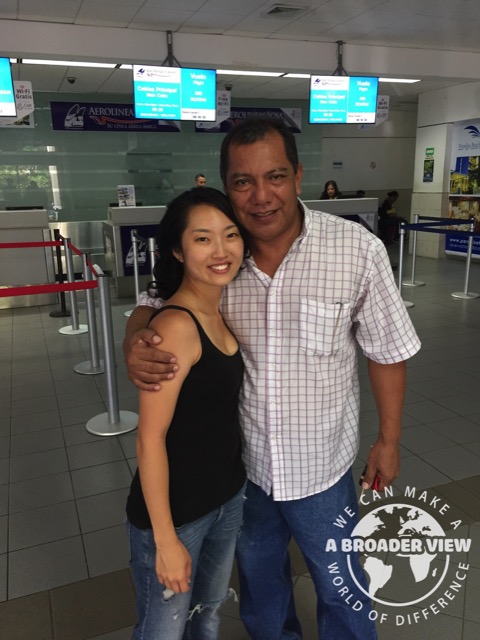 3- What was most difficult to experience?
At the program: At the public clinic, sanitary procedures were done differently and at times it was hard to see procedures done without sanitary materials because of the lack of supplies.
 At the accommodation: The difficult thing to experience at the accommodation is there's no AC but there are fans. I usually spent the day in the patio where I could feel a breeze.
4- Any tips for future volunteers…
Clothing:   For supplies to bring, I would suggest two bath towels, sunscreen, cortisone cream for bug bites, flip flops that can get wet, water bottle, and a small daily pack to carry stuff.
Donations:   tons of Gloves and gauze  
Weather:      My first day I was surprised by how humid it was but as time passed I started to get used to it and it was refreshing when the rain and breeze came in.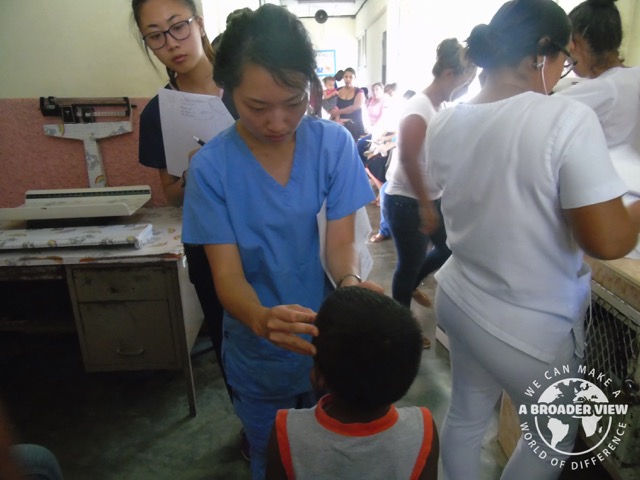 4.1-Other things volunteers should know:
a.- don't walk alone at night and take cabs
b.- try the fruits, they're really good
c.- take opportunity to do the activities like zip lining, going to the river, and going to the island cayos cuchinos.
5- Personal Paragraph (ABV Program Testimonial), don't leave blank:
 I'm really thankful for all the people I met and all the opportunities I wouldn't have been able to experience back home.
6- How would you describe your accommodation, meals and security:
I really enjoyed my accommodation with Rafael. The meals were good and I always felt safe at home and around La Ceiba. Rafael made me feel very welcomed and treated me as his own family.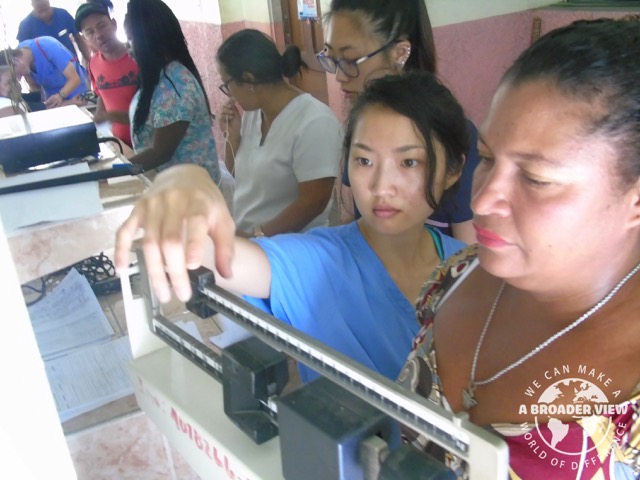 7- What was your favorite memory of this trip?
Program:    At the hospital I was able to participate in the ER, patient rounding, pre-clinic, and surgeries. I usually followed a doctor around and he was very open to answering any questions I had about the patients care and he also taught me a lot about different diseases. I also had the opportunity to watch several different types of surgeries.
 Country:  I went out to the river several times and it's my favorite place to be here in La Ceiba. It's very relaxing, peaceful, and the scenery is beautiful.
8.- How was the ABV USA support prior traveling?
Communication (Phone/emails/Online chat):
 Prior to travelling, I used email and online chat to contact the ABC staff. For both, I received very fast response within a day and they were very informative and supportive.
Website Information:
The website had a lot of great general information and for specific questions I asked through email or chat.
9 – Are you willing to speak to other potential ABV volunteers?   
 Yes
10 – Can you tell us how did you find or know about A Broader View?  (You can also write on the back of the page…) 
Googled different volunteer medical programs and looked into the youtube reviews.