Review Volunteer Annelie Rogers Honduras La Ceiba PreMed Programs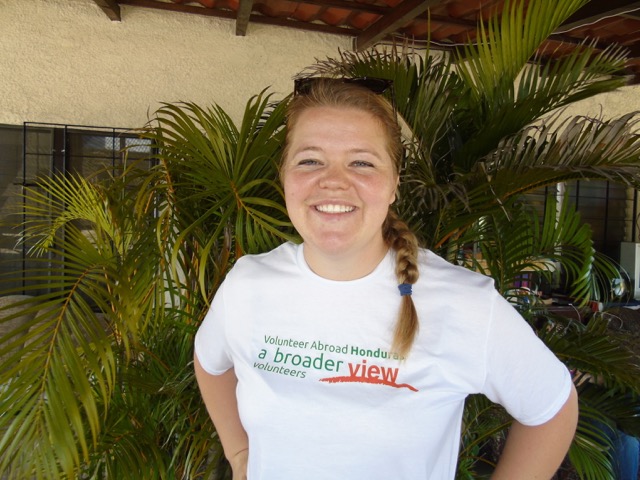 1.-How was the local ABV Coordinator and the support provided in-country?
Rafael was wonderful! I felt very welcomed from the moment we landed in La Ceiba. He and the local ABV team were very gracious hosts and made everyone feel as comfortable as possible. The room I shared with another volunteer was spacious and pleasant. Although it took a while to get used to the toilet and shower, everything I needed was accessible. The food that was made for us was delicious and filling. I cannot say enough how pleased I was to be hosted in this house with the support of the coordinator and his team.
2- What was the most surprising thing you experienced?
At the program: I really felt ABV was supportive and wanted us to express our concerns if we had any. I have received several emails from them asking how the homestay is, how the program is, and how the ABV team in country was.
At the accommodation: I was very surprised by the bathroom facilities! I have never been somewhere you had to throw out the toilet paper in the bathroom trash. But on a serious note I was pleasantly surprised by how welcoming everyone I met was. The family I stayed with seemed generally happy to have us here.
About the country: I was expecting the healthcare facilities to be very different from the USA, and they were, but all the healthcare workers were very qualified in their position and seemed to enjoy what they were doing. However, it was most shocking to see how many supplies were lacking. There were times when patients would come to the clinic for a procedure and had to be told to go to the store and buy the supplies so the provider could care for them. This is so different from the States! It seemed to be common place here and no of the patients I came in contact with seemed to make a fuss.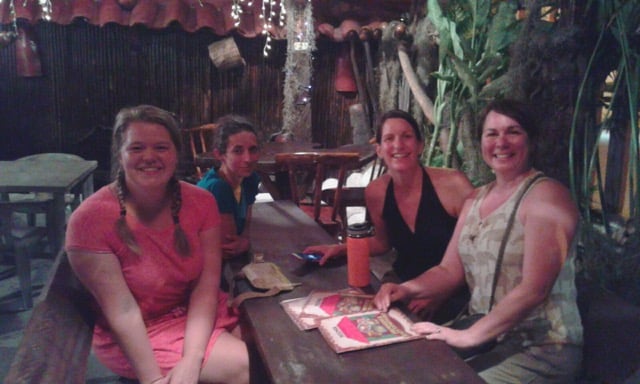 3- What was most difficult to experience?
At the program: I did not find any difficulties with the program.
At the accommodation: It was a little difficult to get used to the bathroom being so different from what I was used to, it was nothing I couldn't handle!
The country: So many differences between our country and here! The heat is a very difficult thing to get used to. I lived in front of the fan for as much time as possible. Rafael ensured as much as could be done was but it is so hot here!
4- Any tips for future volunteers…
Clothing: Bring cool, lightweight clothes that you don't mind sweating in!
Donations: As suggested by ABV staff, we brought our donation in the form of cash so that we could purchase things that the hospital needed most. I think this worked out well and ensured the well intentioned donations went to where they were needed most.
Weather: Boy it is hot! Ensure you have enough sunscreen and bug spray and consider bringing a cooling towel.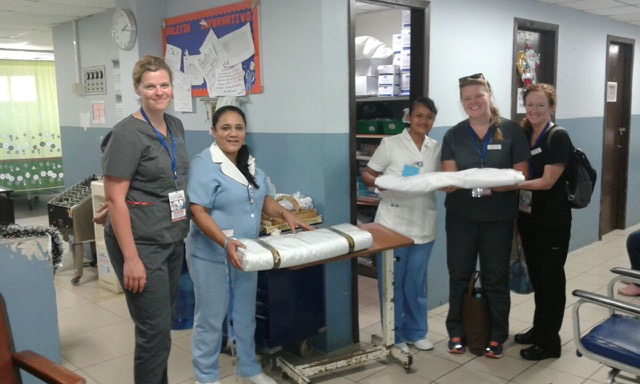 4.1-Other things volunteers should know:
a.- The people are very kind and welcoming.
b.- Honduran culture is slow-paced and time is relative. Everything is flexible including when things begin and when they end.
c.- BE FLEXIBLE!
d.- Bring a raincoat.
5- Personal Paragraph (ABV Program Testimonial), don't leave blank:
My experience here has been great. There have been several ups and downs but overall I would recommend coming to Honduras because of the positive impact it has made on me. Although one cannot expect to travel to a developing country for two weeks and make a big lasting change, I believe we have made a small difference, if just for a small number of people. The larger change has been on me. I have learned many things about Hondurans. Becoming more aware of a different culture and more sensitive to a foreign mind set should guide anyone's decision to travel on this program. It has opened my eyes to a population of giving and welcoming people and when I encounter Hondurans at home I will better understand their origins.
6- How would you describe your accommodation, meals and security:
Anyone traveling to a foreign country can expect to feel somewhat unsettled. When I first arrived I did feel a little insecure about my surroundings but as the days passed, I become more comfortable with the area and the people. There was rarely an occasion for me to leave the home alone, but if I did a member of the ABV team accompanied me to my location and then back home.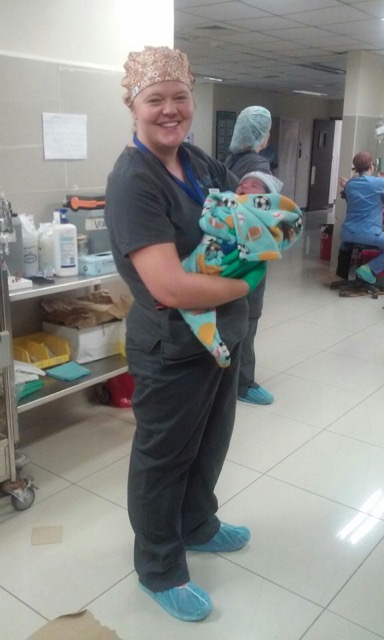 7- What was your favorite memory of this trip?
Program: One morning upon arriving to the clinic there was a line of people waiting for their blood pressure to be checked. In the pre-clinic area there was only one nurse this morning and she was very busy checking patients in and assigning them to their rooms. Although it felt like a small things, we immediately began taking blood pressures and the line shrunk until it was gone. Finally I felt useful and helpful and I was happy to do something small to assist the busy nurse finish her job after she has allowed us to visit the clinic and helped teach us a lot about the healthcare in Honduras
Country: The very first day we were here we took a tour of the city. It was a good way to orient myself to La Ceiba. We began with a traditional Honduran lunch and walked along the beach before touring the city center. I really enjoyed visualizing the place many of our patients here call home.
8.- How was the ABV USA support prior traveling?
I never encountered a problem with ABV prior to the program. The personnel I worked with were helpful and pleasant.
Website Information: The website was easy to use and clear in instructions.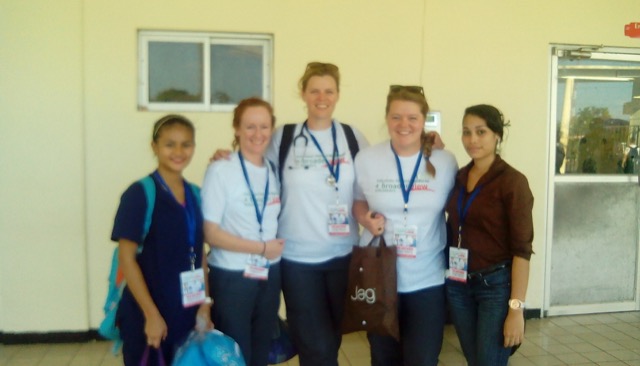 9 – Are you willing to speak to other potential ABV volunteers?
Sure!
10 – Can you tell us how did you find or know about A Broader View? 
I heard about ABV through a friend who was also traveling with ABV organization. She encouraged me to accompany her on this program. I am so glad I did!