Volunteer Name: Caitlin Magoffin
Project Location: La Ceiba, Honduras
Volunteered at:  Clinic and Hospital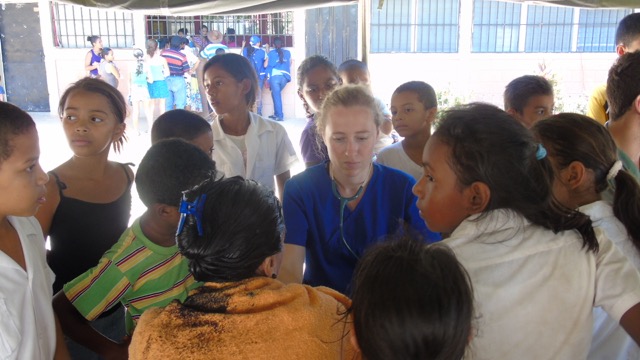 1.-How was the local ABV Coordinator and the support provided in-country?
The ABV coordinator, Rafael, is great. He is a kind and warm person, who is very
Committed to Honduras and A Broader View, and ensuring that the volunteers have a good experience.
2- What was the most surprising thing you experienced?
At the program:  I was surprised by the resources in the clinic and hospital. There is really a lack of supplies, patients buy and bring everything for themselves, including gauze and tape. Anything you can bring can be used, and people really appreciate it.
At the accommodation: I was surprised that the accommodations had so many other ABV volunteers present. It really feels like staying in a hostel, which is really fun, there are is always something to do with the other volunteers.
About the country: I was surprised by how lively the city of La Ceiba is. The locals really like to have fun, and there is always something to do.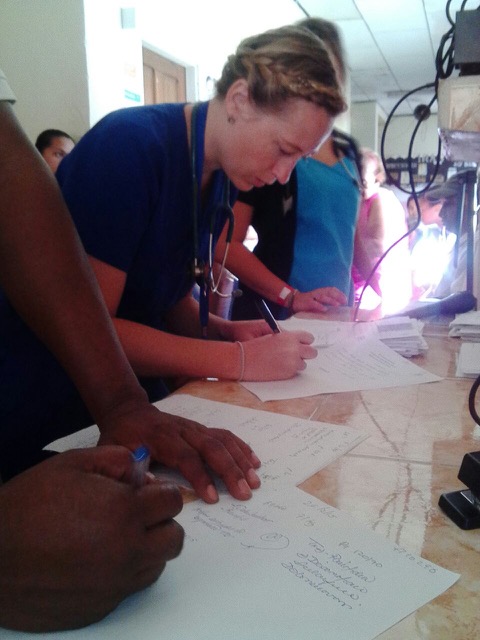 3- What was most difficult to experience?
At the program: The most difficult thing about the program is the lack of supplies. Bring anything, stethoscope, blood pressure cuff, extra scrubs, gauze tape, anything. But I was also surprised at how well educated the doctors and nurses are in Honduras, the medical professionals here are great at working in this resource poor community, and it's a great experience.
At the accommodation: There is often no electricity during the day (3 hours), which definitely takes some adjusting too. There is also no hot water (water pumps), which is actually ok because it is so warm anyway.
The country: I did find it difficult to communicate with people, they talk very fast, but my Spanish improved greatly during the time I was here.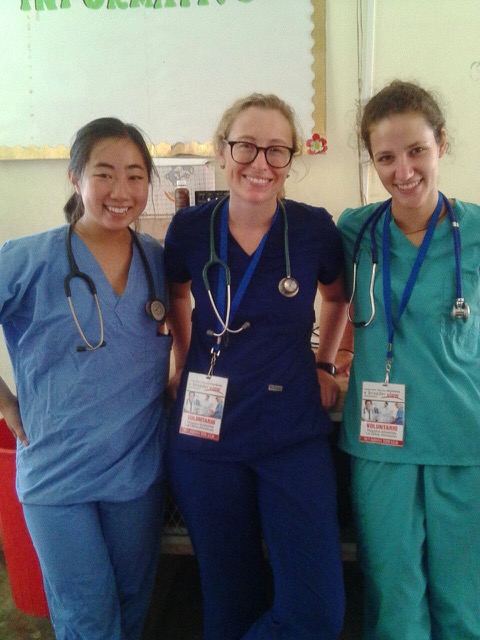 4- Any tips for future volunteers…
Clothing:  Bring extra scrubs! (6) You will not do laundry often, so bring enough scrubs to last a week. Also bring light clothing as it is very hot, also bring nice clothing for going out.
Donations: Anything is helpful. But gauze, tape, syringes, and other medical supplies can really be used down here.
Weather: Its hot, but not intolerable, just be prepared to sweat.
4.1-Other things volunteers should know:
a.- There is a lot to do on weekends, just ask what trips are available, I would suggest rafting.
5- Personal Paragraph (ABV Program Testimonial), don't leave blank:
I came to Honduras because I was hoping to gain a better perspective as a nurse. I also wanted to experience nursing in a resource poor country. I found both of those things in Honduras. Working in the hospital was a great experience, I learned a lot about medicine and nursing, and also about myself. Being in the clinic I was able to exercise my wound care skills in a meaningful way. I also learned a lot of Spanish, and made some good friends.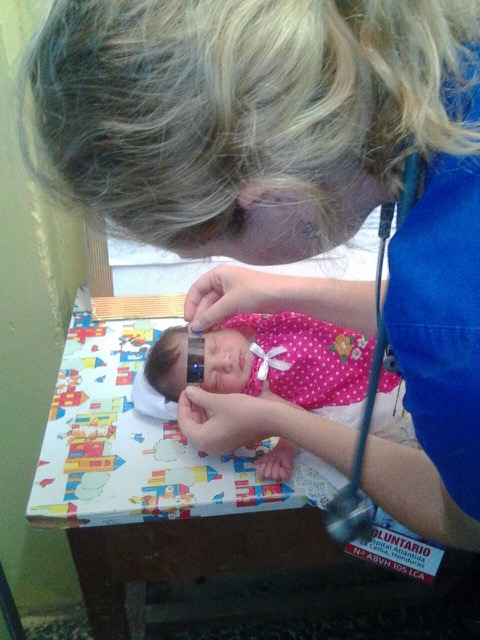 6- How would you describe your accommodation, meals and security:
I always felt safe in our house and neighborhood. I also felt safe in La Ceiba, but would recommend volunteers be smart and not put themselves in risky situations, but ultimately La Ceiba is very safe. Our house was very comfortable, and it was a great place to meet other volunteers. Meals were also great and filling.

7- What was your favorite memory of this trip?
Program:  My favorite memories are from my time in the hospital. Working in the emergency department really helped me to understand what medicine is like in this country where supplies are scarce.
Country:  My favorite memories in the country are from the time we spent swimming in the river, both the Cangrejal and Rio Maria were beautiful spots to spend the weekends with other volunteers.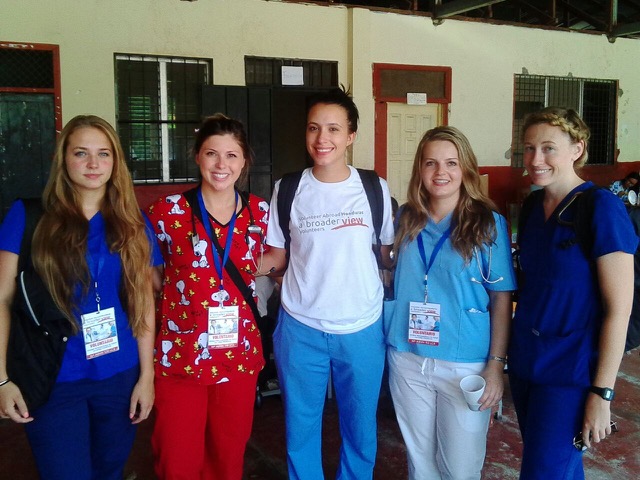 8.- How was the ABV USA support prior traveling?
ABV did a good job communicating with me, and I felt well prepared before leaving the US.
The website is very informative, but doesn't work well for cellphones.
ABV: we are working on the smartphone version, but always double check our website on an Ipad or computer.
9 – Are you willing to speak to other potential ABV volunteers?
Yes, definitely.
10 – Can you tell us how did you find or know about A Broader View?  (You can also write on the back of the page…)
I found ABV while searching for volunteer opportunities for nurses where I could experience third world nursing, and also practice Spanish.