Volunteer Review Carolyn Hall Honduras La Ceiba PreMed Program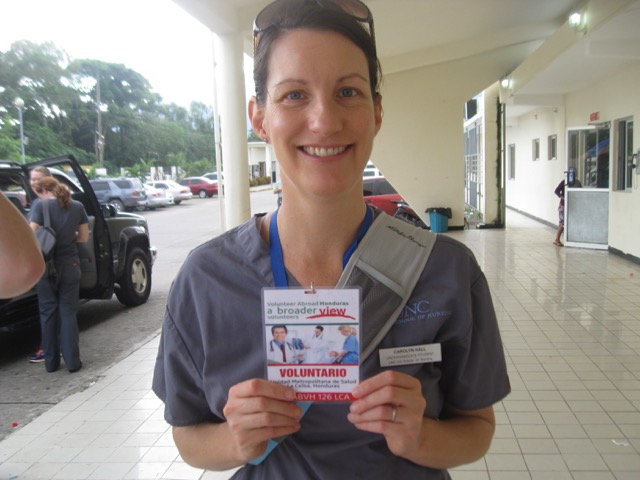 1.-How was the local ABV Coordinator and the support provided in-country?
The coordinator was wonderful.  He greeted us at the airport and gave us a tour of the town the next day.  Our time at the clinic was the best.  The nurses were nice and informative.  They instructed us on procedures and medication administration.  We were included in different activities such as going into neighborhoods to give vaccinations.  We enjoyed going to the hospital too; there was a lot to see. 
The coordinator was happy to modify any schedule if we wanted to change our plans.

2- What was the most surprising thing you experienced?
At the program: The staff was very accommodating.  The nurses in the clinic encouraged us to help with taking vitals, performing procedures, and giving injections.  The Spanish lessons are tailored to your level.
At the accommodation: The food was excellent and abundant.  The host was very accommodating and had a lovely veranda for relaxing.  The home was in a good location with shops within walking.
About the country: The people were very nice and friendly.  Not many people speak english, so basic Spanish is helpful.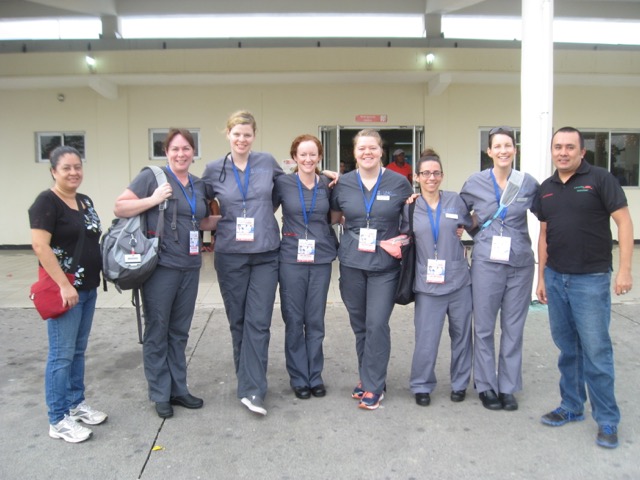 3- What was most difficult to experience?
At the program: Everyday is different and some days there are no activities in which it is  appropriate for the volunteers to engage.  At those times it is important to just observe, which can be hard because we are use to helping, but jump in in anyway you can.
At the accommodation: The water only turns on at certain times, so there is not always running water, its a city problem not just at this specific host family.

4- Any tips for future volunteers…
Clothing: It can be really hot, bring loose, cool clothes.  Lots of scrubs, it is really hot in the clinic, bring cooling towels. 
Donations:The hospital and the clinic are desperate for supplies.  Gloves and gauze would be well received, follow the list that is in the website.
Weather: It is hot and A/C is rare. Bring bottle water, colling towel and a hand fan.

4.1-Other things volunteers should know:
a.- bring a cooling towel
b.- it is hot
c.- Be open to try different foods
d.- Be open to just observing and learning and jump in.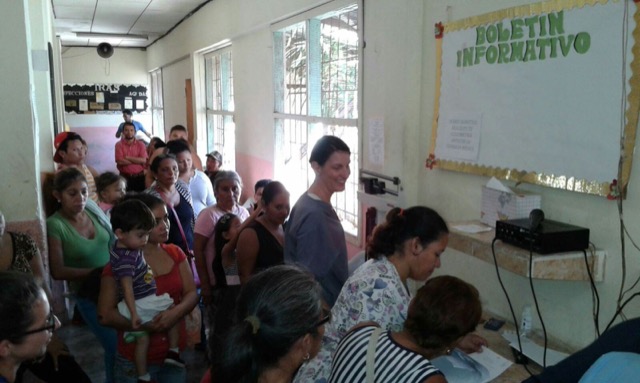 5- Personal Paragraph (ABV Program Testimonial), don't leave blank:
One of the reasons I went into nursing was for the international experiences.  I am still a student so I have much to learn, but I encountered nurses that were happy to show me how they worked in Honduras.  Many nurses encouraged us to give shots, change dressing, help with vitals. 

6- How would you describe your accommodation, meals and security:
I always felt safe.  When we needed to go somewhere at night the host provided transportation and sometimes a chaperone.  The food was delicious. The hardest part was that there is only running water during certain times, so check the city schedule for water cuts. 

7- What was your favorite memory of this trip?
Program: Giving flu shots in a distant porr neighborhood.
Country: Seeing the mountains every morning.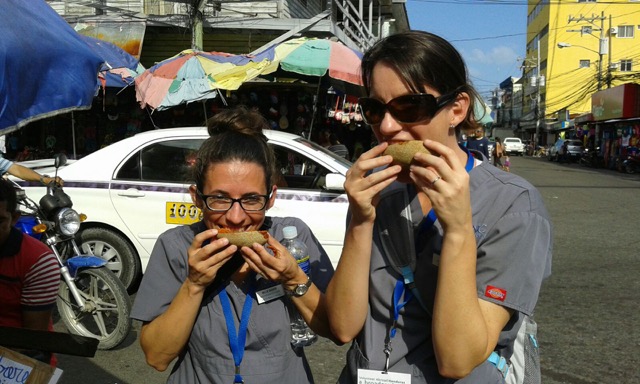 8.- How was the ABV USA support prior traveling?
Communication (Phone/emails/Online chat):
The communication was great.  We were very well informed.  Our coordinator in the states was accommodating to our requests as we traveled as a large group.
Website Information:
The website is great and very informative.  The website is how I learned about the program.

9 – Are you willing to speak to other potential ABV volunteers?
Yes.

10 – Can you tell us how did you find or know about A Broader View?
I did an online search for volunteer nursing abroad.