Volunteer Name: Daisha Campbell
Project Location: La Ceiba, Honduras
Program Dates: June 22nd to July 3rd
Volunteered at: clinic and hospital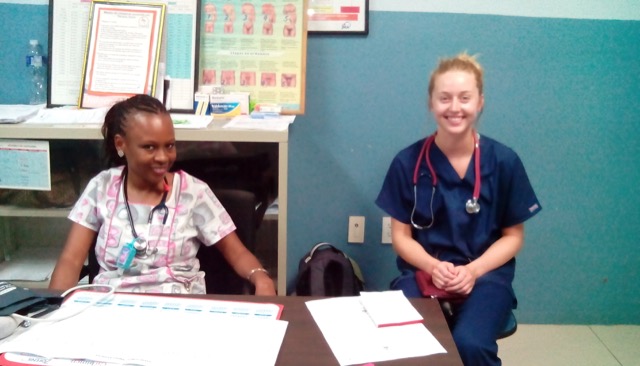 1.-How was the local ABV Coordinator and the support provided in-country?
The support was great, I felt like I always had someone to turn to if I needed anything.
2- What was the most surprising thing you experienced?
At the program:  I was surprised by how much freedom we had within the clinic and hospital and how much we did with little to no training.
At the accommodation:  The house was nicer than I had expected. I was pleasantly surprised to have my own bathroom (I shared with one other volunteer) and I was surprised by how little we interacted with the family we lived with.
About the country: I was surprised by how much doctors could do with such little supplies.
3- What was most difficult to experience?
At the program: It was difficult to see patients in pain and not be able to do anything about it, simply because they do not have access to the right medications and treatments.
At the accommodation: I am a vegetarian, and I was fed meat a few times before the issue was cleared up, so that was tough for me.
The country: It was sad to see so much poverty compared to where I live at home.
ABV: host families are informed of the dietary restrictions you write in the ABV application, volunteer make sure to add it in the dietary box.If the host family forgets, just remind them and you can talk to the coordinator as well, everything can be change and it's not a big issue to accommodate the meals, don't make it a big issue and speak to the family.
4- Any tips for future volunteers…
Clothing: Bring a few pair of scrubs. I had 3 pairs for two weeks and that was enough for me without doing laundry. If you are staying for longer, I would recommend more, because it is a hassle to do laundry every week. When you go to the hospital, always pack an extra pair of scrubs with you so that you can change into clean scrubs in order to go into the OR and watch surgeries.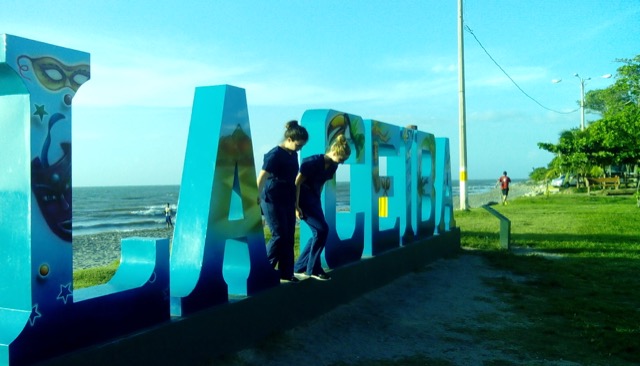 Donations: Consider bringing gloves, masks, and other supplies to donate. Many volunteers also leave their blood pressure cuff and stethoscope which is very helpful and in need at the clinic and hospital.
Weather: Bring very light clothes to wear because it is hot and humid.
4.1-Other things volunteers should know:
a.- Bring your own blood pressure cuff, stethoscope, and extra pens
b.- Be prepared to buy your own toilet paper, restaurant don't have toilet paper
c.- Be confident in your knowledge and abilities
d.- Have fun with the other volunteers!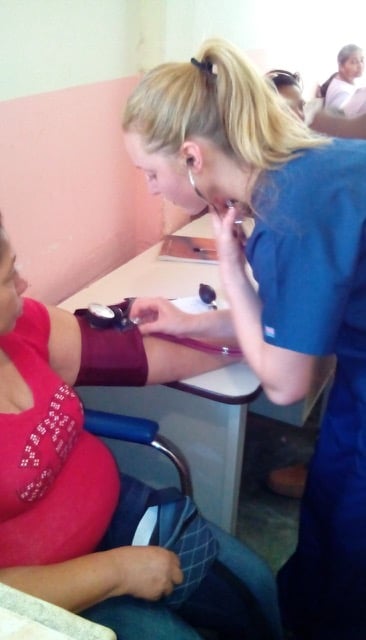 5- Personal Paragraph (ABV Program Testimonial), don't leave blank:
I am so happy I decided to go on this adventure to Honduras with Abroaderview. It was extremely interesting to learn about a culture so different from my own. Spending so much time in the hospital truly reassured me that the medical field is where I want to end up. It was immensely rewarding to help people and learn so much in such a short time. I also loved being able to practice and improve my Spanish. Honduras is a beautiful country and I couldn't be happier that I visited.  
6- How would you describe your accommodation, meals and security:
The accommodation was very nice. I had my own bed with fresh sheets, a bathroom and shower that I shared with one other volunteer, and there was a nice porch upstairs to relax on during the day. The meals were good and I always felt like I had enough to eat. If you have special dietary needs, be sure to clarify that right off the bat. I felt very secure and safe throughout my whole stay.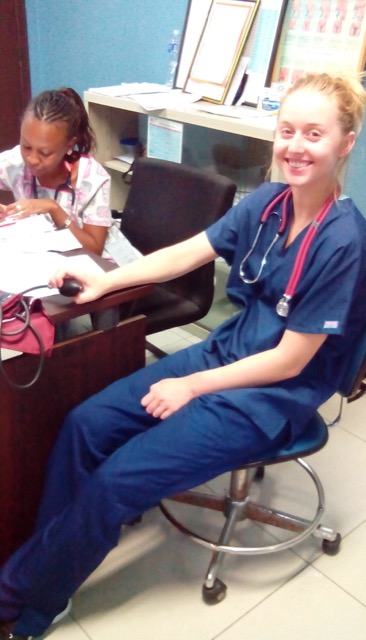 7- What was your favorite memory of this trip?
Program: Watching several different surgeries
Country: The city tour I was taken on when I first arrived 
8.- How was the ABV USA support prior traveling?
The website was informative, though much of the information I was given was slightly off as far as details of where I would be staying, who I would be staying with, and what I would be doing in the clinic and hospital.
ABV: the host family was change at the last moment by the coordinator so you could be with other volunteers and closer to the hospital as a spot open in that house, it was for your convenience. The work at the hospital and clinic can change form week to week depending of the extra activities that are happening in the country, as vaccination campaigns, emergency mobil tents, etc, adapt to the new activities.
9 – Are you willing to speak to other potential ABV volunteers?
Yes
10 – Can you tell us how did you find or know about A Broader View?  
I found out through my friend Shelby, who I went on this trip with.