Volunteer Review Kristy Hansen Honduras La Ceiba PreMed Program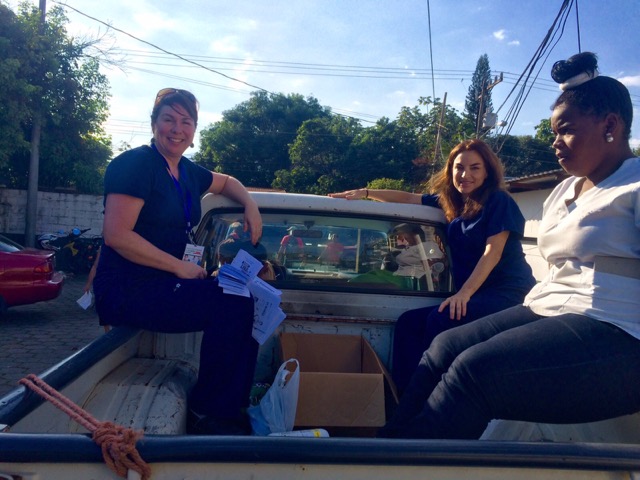 1.-How was the local ABV Coordinator and the support provided in-country?
The local ABV coordinator was fabulous. Warm and welcoming and absolutely open and available to address issues (there were none, but he made it clear he was available and approachable). He worked hard to get us where we needed to go and accommodated our requests for trips to dinner, trips to the laundry, etc. And transportation is not included so he did more that he was suppose to.
2- What was the most surprising thing you experienced?
At the program: Wow – I was very, very surprised at both the conditions and how the staff do the best they can with what they have.
About the country: La Ceiba – and the hospital/clinic – is emotionally overwhelming. I want to be clear – "different" does NOT mean bad. It's just that it's so different from many of my experiences, particularly living in a home-stay situation as opposed to a hotel/tourist area, that it took a lot of processing.
3- What was most difficult to experience?
At the program: Though the program speaks of this in preparatory emails, I will reinforce it: sometimes the down time was hard. As a nursing student, it's hard to feel like there is anything to do at times. Nurses there were "hit or miss" as to how engaged they are with you, you have to engage them, dont expect the other way aroud. Some are wonderful and try hard to make opportunities available to you; others are less engaged in your experience, which causes some down time. It's just the nature of the program and it must be like this in any hospital or clinic.
At the accommodation: I needed to be more prepared for the food. It wasn't that it was bad --- that's important to understand. It was just that it was not what I'd eat all the time and was a little heavier than I was used to. Again, "difference" does not mean "bad" – it's just that it was something I wish I'd prepared for and you never can be prepared for everything. I also missed a space to be "alone" other than my room. Without my other group's host home (with the nice veranda), I think it would have been more difficult, go out to the beach or mall. The language barrier was difficult (one person did not speak English; I do not speak Spanish), and sometimes it was difficult to read emotions. Leran some basic or take a spanish lessons while in country.
The country: It was HOT. I come from a hot climate, but we have air conditioning to escape to. The feeling of being hot all the time, never being able to cool down --- even at night – was difficult, bring a cooling towel.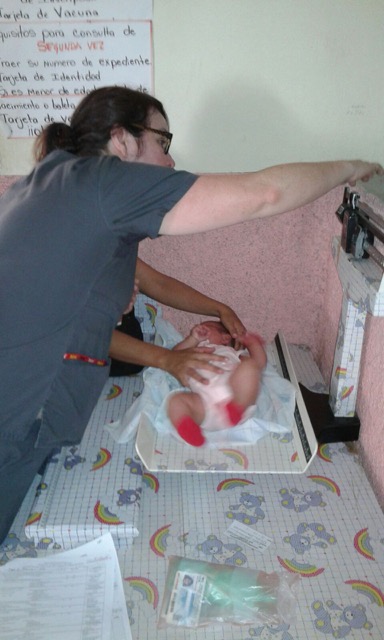 4- Any tips for future volunteers…
Clothing: Lots of tanks, breathable fabrics, lightweight scrubs, and a "chilly" towel.
Donations: You'll use less than you think, but donating what you have left is always, always appreciated.
Weather: Sunscreen, hat, sunglasses
5- Personal Paragraph (ABV Program Testimonial), don't leave blank:
I'm winding down two weeks in La Ceiba. I've learned so much! I received far more from the people than I gave, and I think that's important to understand, accept, and embrace. It's been an emotional experience – with both highs and lows – from which I walk away with a new perspective on healthcare and culture. I am deeply humbled and grateful.
6- What was your favorite memory of this trip?
Program: I loved going out in the community one day and sampling/testing water for mosquito larvae. It allowed me to see how some people lived and it was a very "personal" view. I loved the public health opportunity!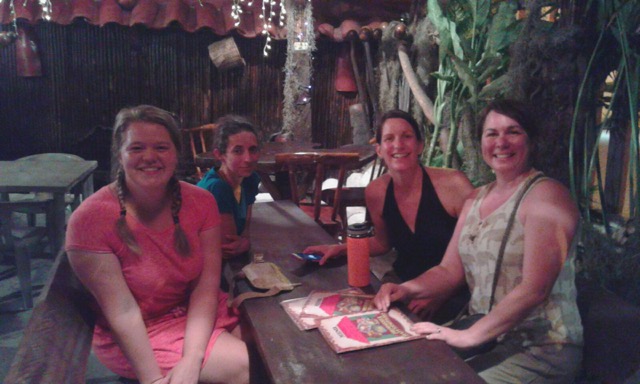 Country: We did spend a weekend in Roatan, which was a very nice tropical "escape". We're also planning to go for a hike in the national park, and I very much look forward to that. Finally, the carnitas and baliadas can not be missed! Yummy!
7.- How was the ABV USA support prior traveling?
Fabulous – very responsive and made me feel I was in good hands.
Website Information: Sufficient
9 – Are you willing to speak to other potential ABV volunteers?
Yes.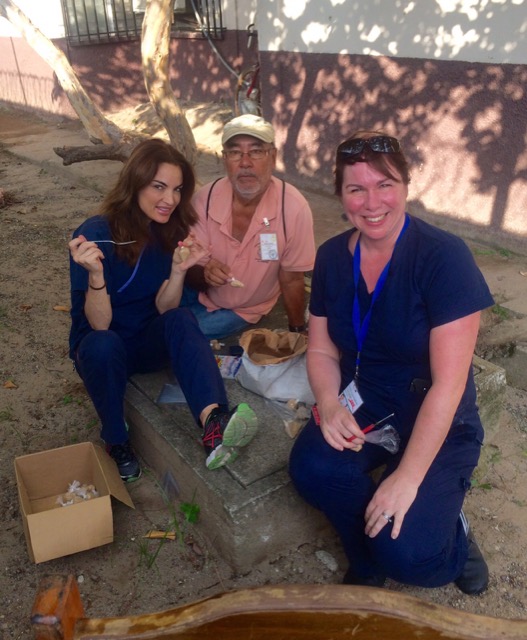 10 – Can you tell us how did you find or know about A Broader View? 
A friend of mine told me about it.