I really enjoyed working in the clinic. The doctors, nurses and nursing students were all very welcoming and helpful.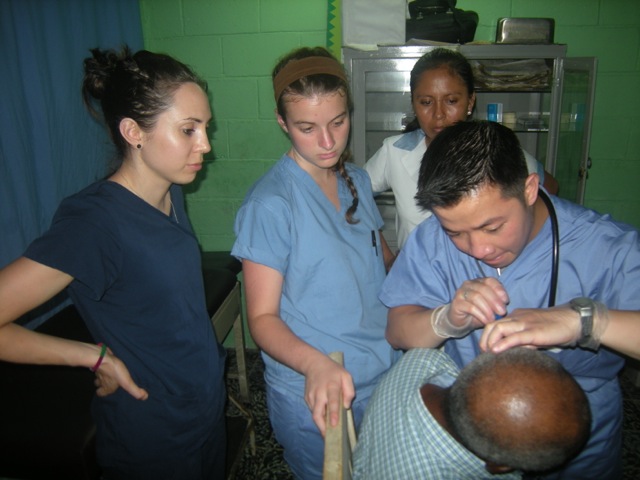 Please tell us your full name, where are you from, what do you do or study?
My name is Lauren Fuentes, I am from Portland, Oregon. I work as nurse's aide in a skilled nursing unit. I will be applying to nursing school in the fall.
Why did you choose Honduras (La Ceiba) and what program are you doing and for how long?
I chose to work in the clinic here in La Ceiba for seven weeks. The program offered the opportunity to work in my Spanish, and to set a very hand-on introduction to nursing.
How was your Spanish Immersion program?
The classes are about four hours a day and exhausting but I really did learn a lot and was able to focus the lessons on subjects I felt I needed the most practice with.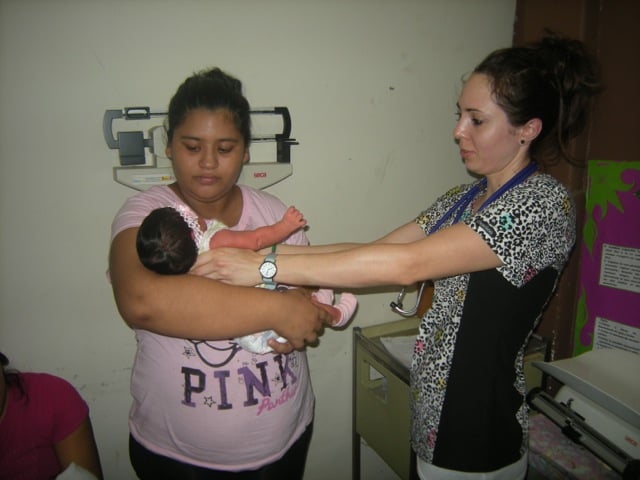 Why did you choose A Broader View and how did you find them?
I found ABV just googling online. I wanted a program where I would be an active participant.
How was your experience at the (orphanage...hospital, public school etc) program?
I really enjoyed working in the clinic. The doctors, nurses and nursing students were all very welcoming and helpful. I learned quite a few skills that are out of my scope of practice back home and I felt that the experience reaffirmed my design to nursing
How were your accommodation, host family and meals?
The host family I stayed with was very welcoming and went out of their way to make sure myself and the other volunteers had what we needed.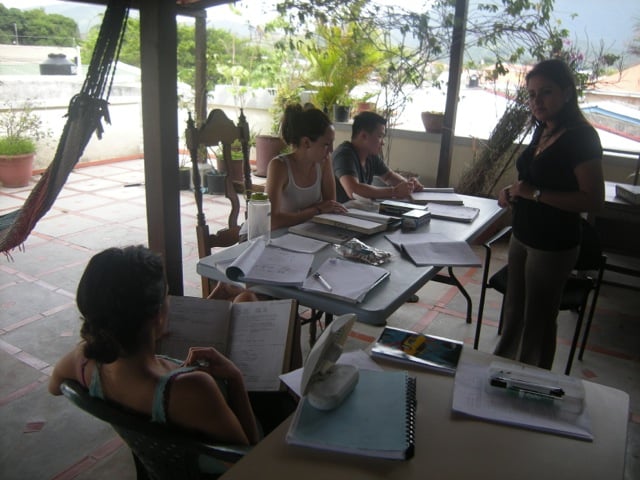 How was the service of the local A broader view Coordinator and staff?
Everyone was very helpful, I felt very safe and secure here.
Can you give tips for future volunteers on what to bring as donations for the program?
The clinic always needs gloves, medical tape, catheters, a lot of which is cheaper to by here, Gloves are really important though; we've run out a few times during the middle of the day. As far as meds, pretty much anything, antibiotics, anti parasites, antifungal medications, metformin, malaria meds, and acetaminophen for children and adult too.
Any tips on what tours to do on the weekends for the new volunteers?
My favorite place was Utila, Its beautiful, full of backpackers from all over the world and a great place to learn to scuba dive. Cayos Cochinos is amazing as well. Check out with water rafting in Pico Bonito and Zip ling out in Sambo Creek.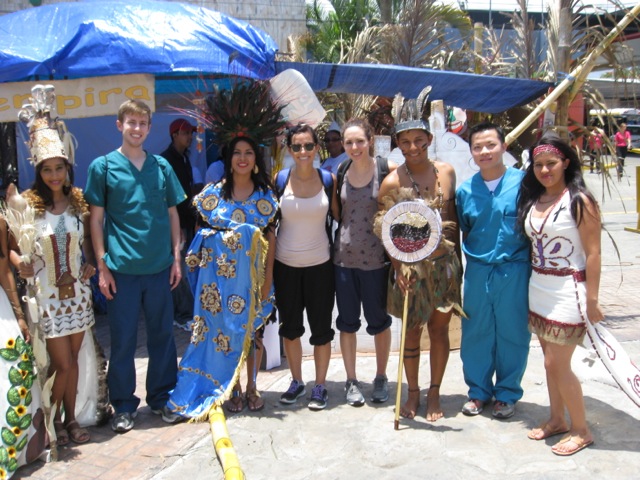 What did surprise you must about the program, city, the experience in general?
I was really surprised by the healthcare system here and the level of government corruption that prohibits people here from getting the hind of care they need.
How was the service of A Broader View US office before traveling to Honduras?
The office folks are amazing. I was late getting my application in and they were super helpful in speeding along process.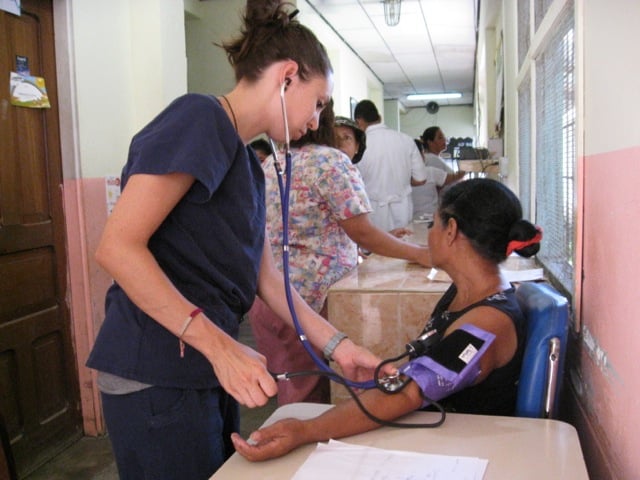 Would you recommend A Broader View to other volunteers?
Yes. I would recommend ABV to volunteers with a very open mind and a willingness to learn.