Volunteer Name: Liliana Alcantara
Project Location: La Ceiba, Honduras
Volunteered at: Clinica & Hospital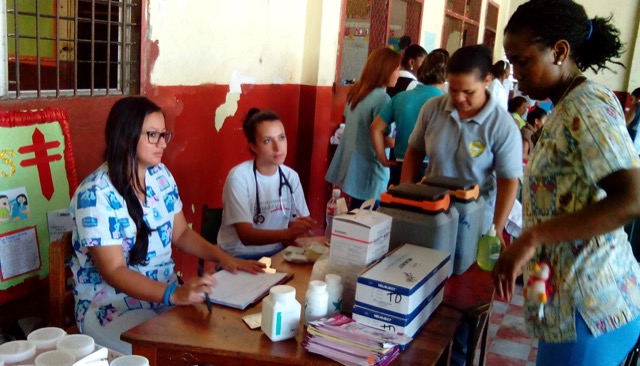 1.-How was the local ABV Coordinator and the support provided in-country?
The local ABV coordinator was very kind and accommodating.  He made sure that the volunteers had everything they needed.  He even gave us rides to the clinic and hospital even though that wasn´t included in the program fee.
2- What was the most surprising thing you experienced?
At the program:
I was not expecting how hands on the experience was.  We were able to put in catheters, take out stitches, clean wounds and much more.  I was also shocked at some of the medical techniques that were used instead of modern techniques.  For example, to drain a hematoma (brain bleed) the surgeon put a catheter into the man´s head.  Because the hospital doesn´t have the money for more advanced technology they have to work with what they have.
At the accommodation:
I was surprised by how nice the accommodation was.  It was very clean and I never really had any problems with bugs in my room.  The only thing that was a little frustrating was that we had to turn on a pump in order to get water.  Sometimes when the power went out we couldn´t take showers because there was no water. Program the showers.
About the country:
I´ve been to Honduras before so nothing really shocked me that much.  The one thing that I found surprising is the rolling blackouts that happen almost every day.  The power usually goes out around 10:30am for 3 hours.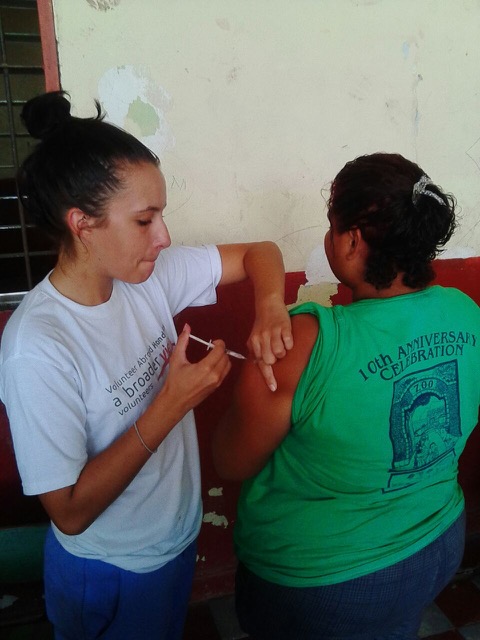 3- What was most difficult to experience?
At the program: It was hard seeing how far behind the hospital´s technology is and how many patients couldn´t get the treatment that they needed because they couldn´t afford it.
At the accommodation: Not having electricity and water some days was the most difficult.  Also, the plumping isn´t very good so the toilet would get clogged and we would have to pour water into it.
The country:  I was saddened by all the news about the corruption and how the government takes much needed money away from the hospitals to pay for their luxuries.
4- Any tips for future volunteers…
Clothing: It´s always hot!!  Try to bring lightweight scrubs because the clinic gets really hot, especially when the power goes out.  It rains a lot so a light rain jacket is also good idea.
Donations: The clinic is always low on gauze!  Try to bring gauze, medical tape, gloves, face masks and painkillers.   It´s also nice to donate your blood pressure cuff and stethoscope after you´ve used it.  You can also donate your old scrubs.
Weather: It´s really hot and humid all the time.  It also rained almost every day while I was here!  Also, don´t forget bug spray and sunscreen.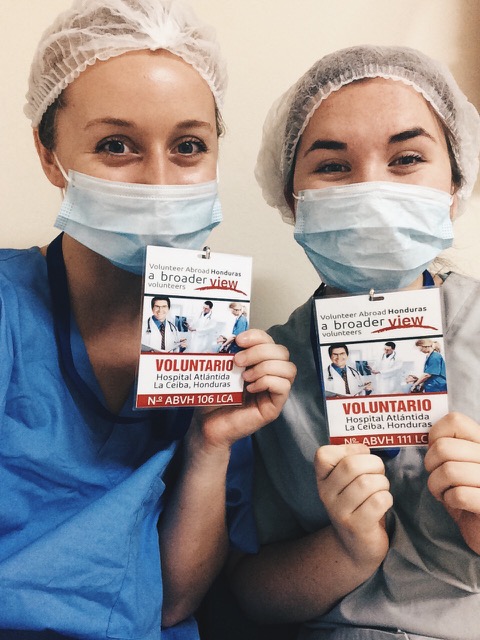 4.1-Other things volunteers should know:
a.-  Bring extra money to buy boots and caps for surgery.
b.- Try to bring 4-6 pairs of scrubs because you need two pairs for the hospital (one for the Emergency room and one for surgery)
c.- Bring lots of gloves and hand sanitizer
5- Personal Paragraph (ABV Program Testimonial), don't leave blank:
This was an experience of a lifetime.  I got to see so many things that I wouldn´t have been able to see back home.  My favorite memory was shadowing the neurosurgeon and watching the removal of a spinal tumor.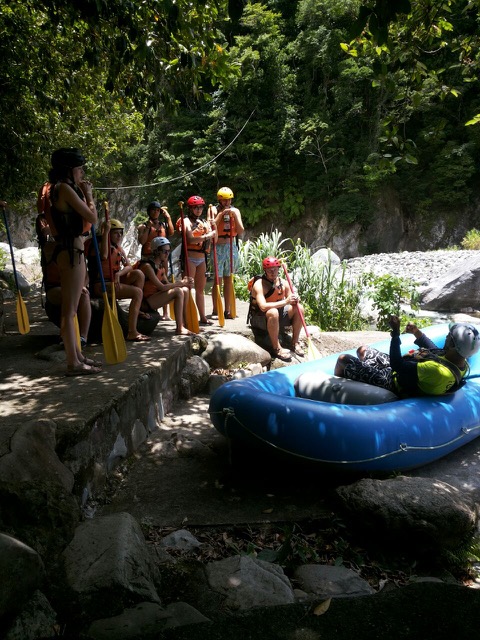 6- How would you describe your accommodation, meals and security:
My accommodation was way better than I expected.  The meals were a little hard to get used to because I am a vegetarian and I wasn´t getting much protein.  I just started asking for a fried egg with my meals and that fixed that problem.  As far as security goes, I never felt unsafe during my 5 weeks here.
7- What was your favorite memory of this trip?
Program:
My favorite memory was shadowing the neurosurgeon and watching the removal of a spinal tumor.  He was really nice and always explained everything to us.  
Country:
My favorite excursion was white water rafting Rio Cangrejal.  The views were absolutely amazing and we got fresh pineapple at the end.  We also did some cliff jumping at the end which was really scary but exhilarating.  Afterwards we went to a restaurant where I had the best fish that I´ve ever had in my life.  It ended up storming so we hung out at the bar until the rain ended.
8.- How was the ABV USA support prior traveling?
The responses to my emails were always very prompt and helpful.
Website Information:
I feel like the website is a little hard to navigate at times but overall it was very helpful, especially the orientation guide.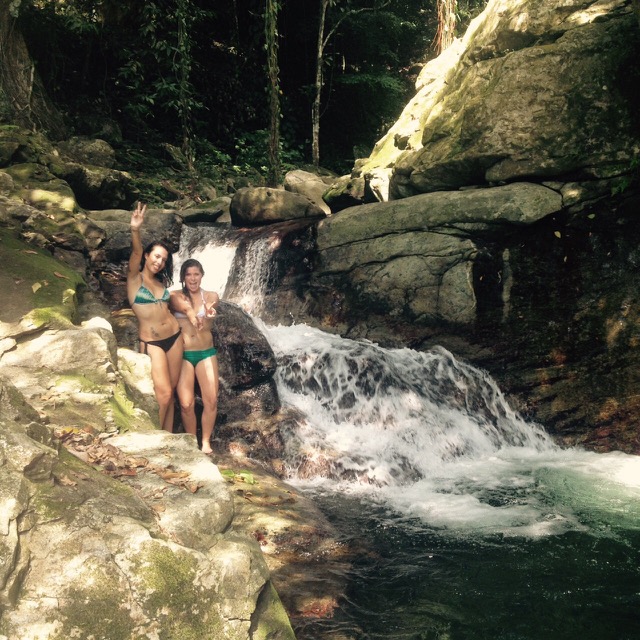 9 – Are you willing to speak to other potential ABV volunteers?
Yes ☺
10 – Can you tell us how did you find or know about A Broader View?
I was looking for a program for Pre-Med students in Honduras so I google it and came across their website.  All the reviews that I read were positive and the price was really affordable so I decided to do it.