Volunteer Name: Maggie Ruderman
Project Location: La Ceiba, Honduras
Volunteered at: Clinic, Hospital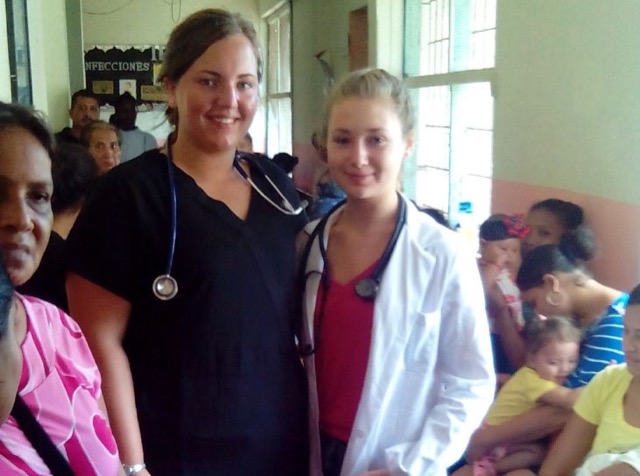 1.-How was the local ABV Coordinator and the support provided in-country?
Great! He was very quick to respond and solve issues. He also made sure we safely had a ride to and from the location we were at, as this is not included in the program.
2- What was the most surprising thing you experienced?
At the program: The lack of basic supplies and help in all departments, thats why they need so many volunteers.
At the accommodation: Having wifi, made easy the communication with my family and friends.
About the country: All of the people I encountered were incredibly friendly and would invite us into their home.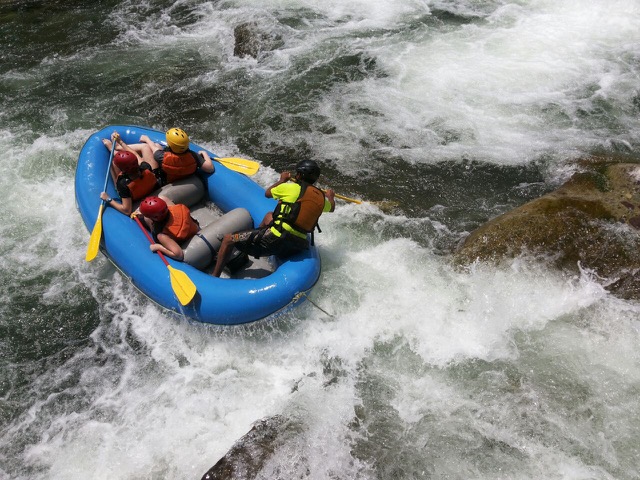 3- What was most difficult to experience?
At the program: Seeing people who needed to be attended to in the emergency room and no one around to care for them.
At the accommodation: Bugs! When it rains a lot the bugs try to come in the house.
The country: Seeing how poor people here truly are.
4- Any tips for future volunteers…
Clothing: Everyone wore scrub tops and bottoms except for me. I wore a lab coat, scrub bottoms and fitted t-shirts.
Donations: Basic supplies such as gauze and tape. We ran out of that very fast.
Weather: It is so hot! Bring lots of light and loose fitting clothes.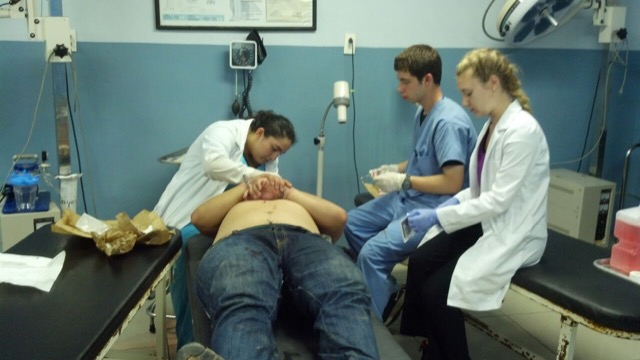 4.1-Other things volunteers should know:
a.- If you come during May or June, where light colored scrubs and bring a lot of sunscreen because you will be vaccinating outside.
b.- Don't plan excursions before you come—it will be cheaper once you're here and you will meet new people to do activities with
5- Personal Paragraph (ABV Program Testimonial), don't leave blank:
This program was so amazing! I made so many great friends and got to do things I never would in the United States.  I did over 200 blood pressures, cleaned and dressed wounds, put on casts, removed stitches, put in stitches, watched births, c-sections and surgeries.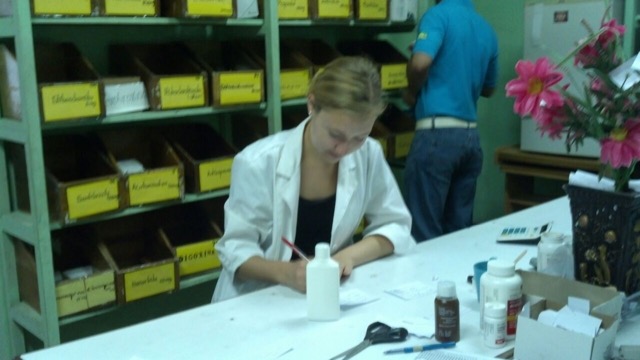 6- How would you describe your accommodation, meals and security:
I LOVED my host family! They spoke very good English and were very caring.  They were always making sure we were okay and had everything we needed.  The portions were so big at my host family's house, but the food was excellent.  Expect a lot of beans, rice, and plantains.  I felt very safe in my accommodation and the neighborhood we were in felt very safe. 
7- What was your favorite memory of this trip?
Program: getting to stitch up a finger by myself in the emergency room
Country: visiting Cayos Cochinos and seeing the beautiful geography of Honduras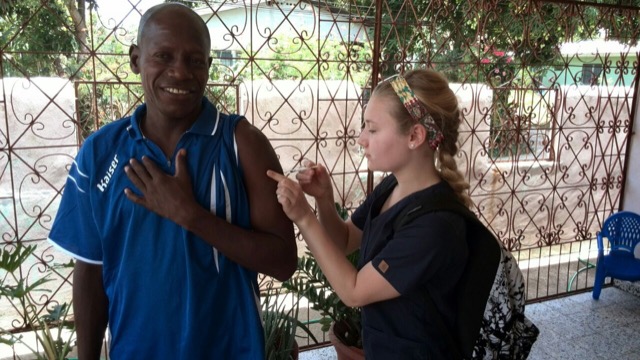 8.- How was the ABV USA support prior traveling?
Communication (Phone/emails/Online chat):
Great! They always emailed or called me back very fast, even past business hours.
Website Information:
Based on what the website described, I did not expect the trip to be as hands on as it was.
9 – Are you willing to speak to other potential ABV volunteers?
Yes