Volunteer review Sarah May in Honduras, La Ceiba PreMed Program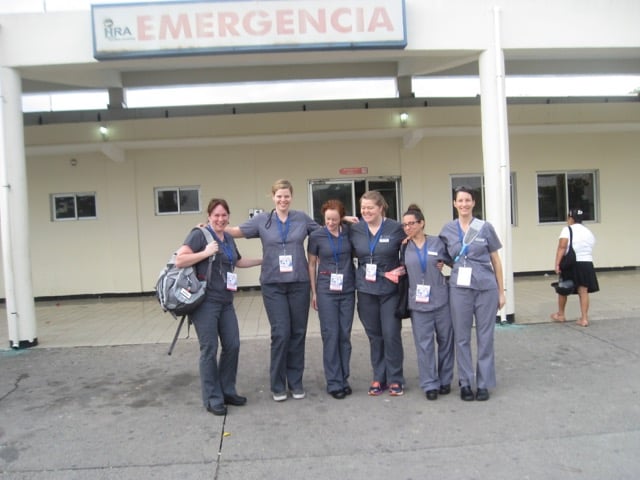 1.-How was the local ABV Coordinator and the support provided in-country?
Rafael is wonderful. I had no idea how helpful and hands on he would be. I am humbled by his generosity, kindness, and service to others.
2- What was the most surprising thing you experienced?
I think the most surprising thing for me was the reaction we got from patients in the clinic and hospital. I had no idea that we would be received with such excitement. I still don't understand whether they were excited because people who look like us are not frequently at the hospital or because they would be excited to greet any new person. Honduran people have been so gracious to us, more gracious than visitors are received in the United States. I will pay that kindness forward in the US.
3- What was most difficult to experience?
The most difficult thing to experience was witnessing people be unable to afford urgently required healthcare that was less than $5. This was very humbling for me. My friends and I were happy to pay for procedures when we were present. However, I am concerned for patients who come in when there is not someone to pay for the procedure, and for people experiencing poverty generally.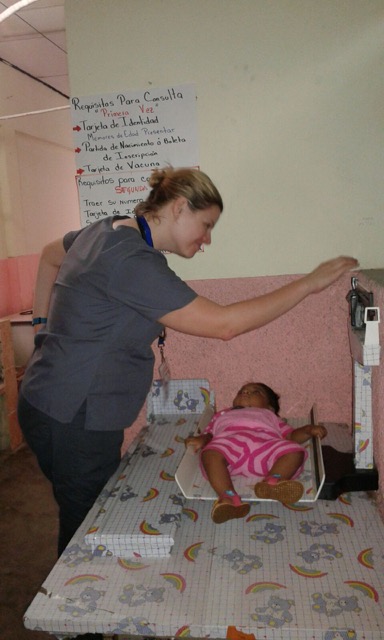 4- Any tips for future volunteers…
Sterile gloves are used more than clean gloves in Honduras. When the list says to bring sterile gloves, it really means bring sterile gloves. Make sure you buy 4x4 gauze that is labeled sterile.
4.1-Other things volunteers should know:
One of the most difficult things to get used to is having an escort at night. I did not expect that and I still find it difficult, though I understand the purpose. I might encourage volunteers to be prepared. Also, gates are locked at all times for houses. This was actually one of the most difficult things to adjust to. Again, I realize the necessity.
ABV: in all countries in Central and South America they close gates and doors
5- Personal Paragraph (ABV Program Testimonial), don't leave blank:
I am completely humbled by my experience here. I am humbled by the graciousness of my hosts. I am humbled by the patience of the healthcare workers who showed us the ropes. I am humbled by the circumstances of the patients receiving care and the toughness with which the bear treatment. My eyes are open to the life experiences of people in ways they were not before. It is one thing to know that people in other parts of the world are struggling, it is another thing to witness it or to hold a persons hand while they experience it. As a student, my clinical skills have expanded in ways that will be extremely helpful when I start working. My Spanish has greatly improved as well. I look forward to the time when I can return as an experienced nurse with strong Spanish communication.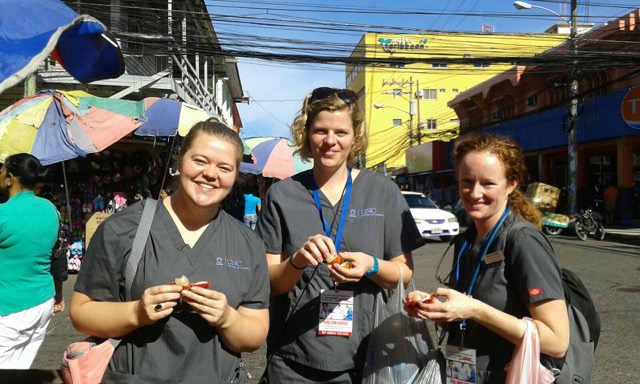 6- How would you describe your accommodation, meals and security?
Accommodation was not completely what I expected as a homestay. I felt more like a tenant than a guest in a homestay program. I mention this only for the purpose of managing volunteer expectations.
ABV: for large groups we place them in the coordinator's house this way its easy to manage the logistics and all can live together.
7- What was your favorite memory of this trip?
My favorite memory of this trip is sprinting through the hospital, following a doctor, followed by my friends, for what I think was a code call. People were calling out asking what happened but we had no idea, only that people were running so it must be important. When we got there everything was fine, much to the doctors and our surprise. We must have laughed for 20 minutes about this. Also, drinking water out of a freshly procured coconut on our vacation weekend in Roatan. Also, Jimmy taking us to the market downtown.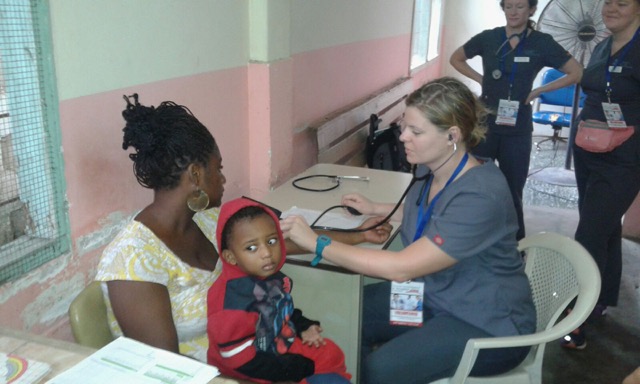 8.- How was the ABV USA support prior traveling?
Very responsive and questions answered clearly.
9 – Are you willing to speak to other potential ABV volunteers?
Yes.
10 – Can you tell us how did you find or know about A Broader View?
My classmate Caroline found the program and I joined later.