I had a really great experience with the A Broader View program here in Honduras, and would definitely recommend others to come experience it as well.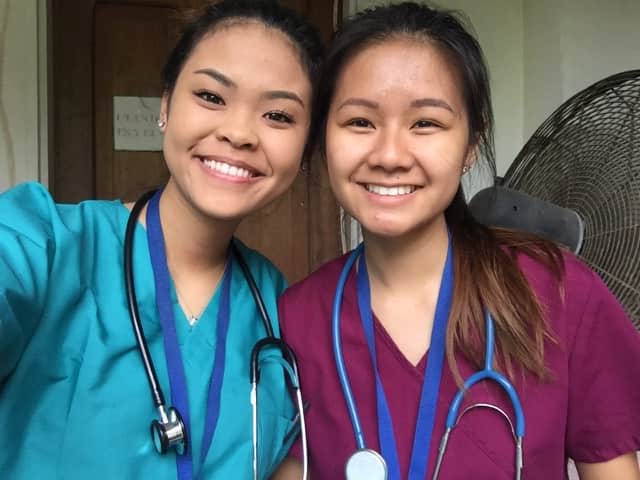 1.-How was the local ABV Coordinator and the support provided in-country?
He was an awesome ABV Coordinator and provided a lot of support for all the volunteers here. He was always willing to help and very easy to talk to.

2- What was the most surprising thing you experienced?
At the program: The most surprising thing I experienced at the clinic was seeing how many pregnant young women there were each day. Girls as young as 15 would come in for maternity checkups, or to get stitches removed after having a C-section.
At the accommodation: The most surprising thing I experienced at the house was how welcoming and open everyone was. There were a lot of family members living in the home, and everyone got along well and helped out.
About the country: I was most surprised about the level of safety in Honduras. I had thought the country would be extremely dangerous with scary people, but everyone is actually really nice and understanding.

3- What was most difficult to experience?
At the program: It was difficult to see patients come in with simple infections and conditions that could easily be prevented with the right hygiene and education. However, due to the state of living conditions, patients are unable to live with good hygiene or receive proper education.
At the accommodation: The most difficult thing to experience at the accommodation was not having certain things that I am used to having at home, such as hot water, air conditioning, and the ability to shower whenever I wanted.
The country: The most difficult thing to adjust to in the country was the heat. Most buildings did not have air conditioning, and traveling around town by foot took a lot of energy and sweat.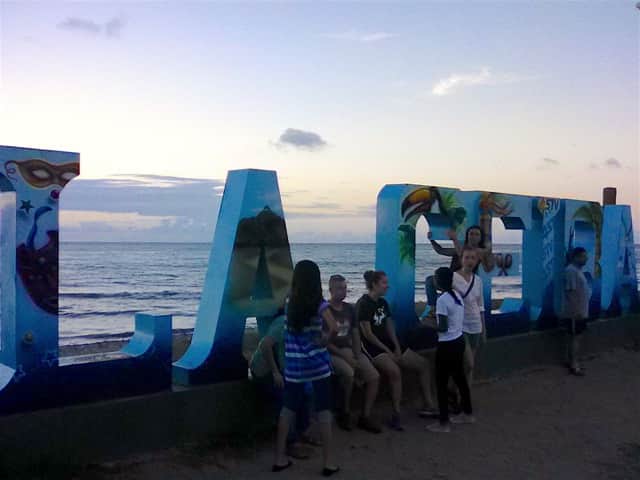 4- Any tips for future volunteers…
Clothing: Bring clothing for hot and humid weather, plus extra because you sweat a lot and want to be in clean clothes.
Donations: Anything and everything helps.
Weather: It is extremely humid all the time and there's no escaping it.

4.1-Other things volunteers should know:
a.- Don't be afraid to ask for help or do more.
b.- With the food: don't force yourself to eat if your stomach can't take the food. Communicate what you can and can't eat, and that will minimize wasting food that the host family serves for you.

5- Personal Paragraph (ABV Program Testimonial), don't leave blank:
I had a really great experience with the A Broader View program here in Honduras, and would definitely recommend others to come experience it as well. The people, places, and culture are really beautiful and welcoming, and living here gives you a different perspective on life. It made me realize how privileged I am in my home country, and seeing the differences in culture made me more appreciative of those privileges. In the clinic, I saw many patients come in with infected wounds because they do not live in a clean environment, or are not able to undergo procedures in sterile settings. Many of these conditions could be easily prevented or treated with the right education and equipment, but due to financial difficulties, these things are unavailable and treatments take longer or are not as successful as they could be. It is really frustrating to see the state of the country and feel like you are unable to help much, but it is also inspiring to see how the people make the most of what they have and prioritize the things in life considered most important.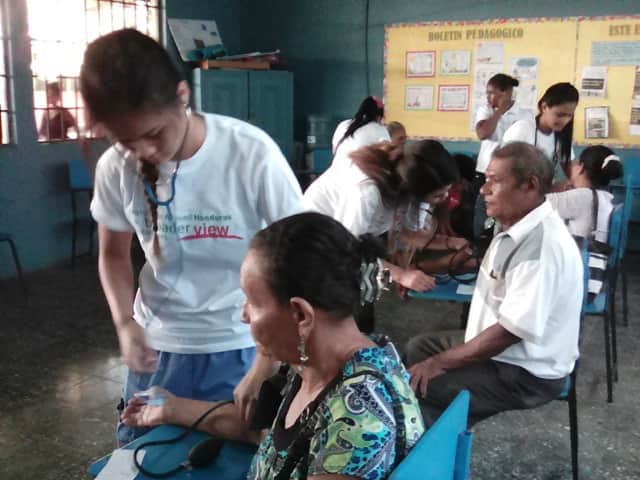 6- How would you describe your accommodation, meals and security:
My accommodation in Honduras was great, I really loved staying with Rafael's family and everyone was really friendly and welcoming. The meals served were delicious, and it was great to experience authentic Honduras cooking for every meal. I felt my stay here was secure, and there was always someone to accompany me and the other volunteers whenever we wanted to go anywhere.

7- What was your favorite memory of this trip?
Program: My favorite memory of this trip with the program would have to be when we went to San Francisco to run a clinic in the village. It was a really heartwarming experience to see everyone come together to help the village get the healthcare and materials they needed, and it was also fun to spend time with the children and families there.
Country: My favorite memory of the trip would have to be the first Friday of my stay. We went to the Rio Maria to swim and cliff jump, and then went to the beach in the Griffin Village. Later that evening, we attended a wedding and it was really interesting to see the differences in culture and ceremonial practices.
8.- How was the ABV USA support prior traveling?
Communication (Phone/emails/Online chat): I received many emails prior to traveling, and any questions I had were answered in a timely manner.
Website Information: It was very helpful.

9 – Are you willing to speak to other potential ABV volunteers?
Yes, I would be willing to speak to other potential volunteers.

10 – Can you tell us how did you find or know about A Broader View?
I found out about the A Broader View program through my friend Thu who traveled with me, and she found out about the program from her coworker Mimi.