I had the greatest time here in La Ceiba. I wish I would have stayed longer than a week. In fact, I hope to return after a few years of dental school. I learned a lot while shadowing and volunteering at the clinic.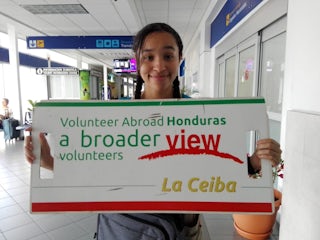 1.-How was the local ABV Coordinator and the support provided in-country?
Rafael was very supportive and engaged with my progress in country. He was friendly and easy to talk to. I felt very comfortable asking questions and getting the help that I needed. I was also very delighted to meet Henrry, who was the tour guide. I got to know the city well within the week that I visited.
2- What was the most surprising thing you experienced?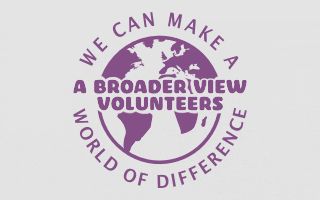 At the program: I was very surprised by the different education requirements needed to become a dentist. I actually liked that I was able to shadow younger dentists because they were more relatable and had a lot of experience.
At the accommodation: I was surprised when I found out that other family members were staying at the accommodation that were not listed on the program details. I believe the information provided is at least six years outdated. I am happy to have met all the family members but it came as a surprise that the information as incorrect.
About the country: I was surprised that bilingual schools were popular in Honduras. I met a good amount of people who spoke English.
3- What was most difficult to experience?
At the program: It was difficult to understand and ask questions while at the dental clinic due to the language barrier. I really appreciated that the dentists were very patient and went out of their way to try to make me understand. It was also difficult to do the homework without an internet connection.
At the accommodation: I guess because I am accustomed to living in the States, it was rather alarming that we could flush the toilets. That definitely took adjusting to because it is not normal where I am from. In fact, it is bad manners.
The country: I felt that there was a distrust with currency. I had a difficult time exchanging currency because most of the money I brought were in twenty dollar bills which are frowned upon. They also would not accept any bills which were slightly torn or had ink on them.
4- Any tips for future volunteers…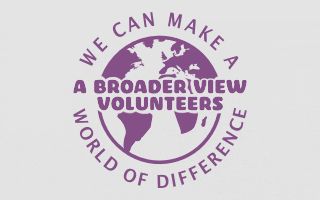 Clothing: females should bring tank tops and shorts, males should bring t-shirts and shorts but avoid wearing tank tops because they are frowned upon.
Donations: Typically, the place you are working at will give you a list of what is needed. Please plan in advance to bring a good amount because these places really need what they are asking for. I donated about a fourth of what I make in a month and they were incredibly grateful for it.
Weather: I came in March so I did not have to worry about the rain. Bring sunscreen and insect repellant. It is hot for most of the day. The mornings and nights are a bit more tolerable.
4.1-Other things volunteers should know:
a.- Avoid bringing twenty dollar bills. Make sure the bills are not torn or have stains. If possible, exchange before arriving in the country.
b.- Be aware of any time changes. I woke up two hours earlier than I had to because of daylight savings time.
c.- Even if you think you know the language well, I would suggest taking language immersion lessons.
d.- Be adaptable. Set times are not always set and are likely to fluctuate.
5- Personal Paragraph (ABV Program Testimonial)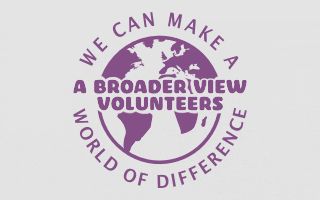 I had the greatest time here in La Ceiba. I wish I would have stayed longer than a week. In fact, I hope to return after a few years of dental school. I learned a lot while shadowing and volunteering at the clinic. I accomplished more than I ever would have than observing in my home country. I even made a professional contact with one of the dentists here who hopes to go into the same specialization. This experience opened my eyes to the reality of living in a developing country. I felt like I contributed to great people and a great cause. I wish I could relive this week over and over.
6- How would you describe your accommodation, meals and security:
I am luck to have been able to stay with Rafael and his family. They are very patient and nice. The meals were home cooked and very delicious. If I did not like something I did not have to worry about offending anyone. I felt like part of the family. I felt very safe because I was never home alone.
7- What was your favorite memory of this trip?
Program: I really enjoyed administering fluoride treatments to children in the clinic. I only wish I could speak more Spanish so that I could have helped more.
Country: My favorite experience in the country was playing soccer with one of the boys in the home stay.
8.- How was the ABV USA support prior traveling?
Communication (Phone/emails/Online chat):
All of my questions were answered promptly and I was given a lot of information about what to expect and feedback from other volunteers. I do wish that all of the information provided was correct. I did have a negative experience while on the phone when trying to let the support know that my flight was delayed. I was met with attitude and impatience.
Website Information:
The information was very engaging and made me want to volunteer. I do however think the website highlighted negative aspects of Honduras which I did not experience and were overdramatized. Perhaps I was just lucky.
9 – Are you willing to speak to other potential ABV volunteers?
I am willing to communicate via email or web based communication
10 – Can you tell us how did you find or know about A Broader View? (You can also write on the back of the page…)
A simple google search of volunteering abroad. I chose to go with this company because of the flexible volunteer dates.