I truly found this experience amazing. Hasmik and Aplav were so helpful and accommodating.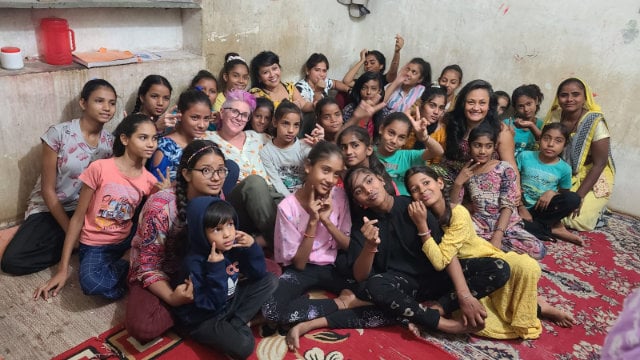 1- How was the local ABV Coordinator/staff and the support provided in-country?
Absolutely amazing. When I had a visa problem they tried everything to help me and were available 24 hours. When I did arrive they helped me catch up so I didn't feel I missed anything. And during our service projects they provided Amazing support
2- What was the most surprising thing you experienced? (Program? Accommodation? Country?)
How much the participants were willing to share and how quickly they bonded with us and vice versa.
How amazing the adult and youth coordinators were. I really bonded with them as well
The programs were a perfect match for our group
3- What was the most challenging thing you experienced? (Program? Accommodation? Country?)
India is full of so much good and beauty but it was heartbreaking as well. The level of poverty, soooo many stray dogs, cows and even pigs. Also the language barrier though the interpreters were fantastic.i also don't really like most Indian food and Hasmik went out of her way to accommodate me. I never went hungry that's for sure!
And the traffic is insane!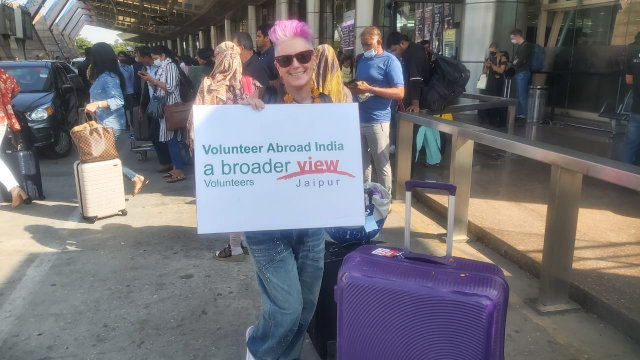 4- Any tips for future volunteers… (clothing, travel, personal items, donations)
For donations get your family and friends involved. Many others like to help as well. Your help hoes a long way
Bring comfortable clothes. No need to be fancy.
Make sure you gave a small day pack to carry your essentials easily
5.1-Other things volunteers should know before coming here:
(that's not in the orientation guide)
I didn't have the long orientation as I came late but Aplav and Shanaya did a walk through of the house and gave the main tips. I did a lot of research on India before i came here so i don't feel i was missing any information.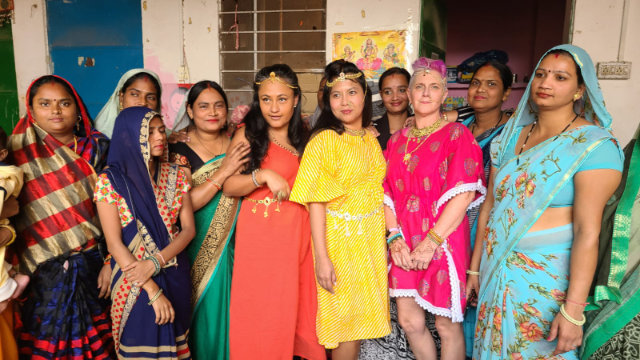 6- Personal Paragraph about your overall experience (ABV Program Testimonial):
I truly found this experience amazing. Hasmik and Aplav were so helpful and accommodating. And i feel i have made friends for life. The projects were beyond any expectations i had. Everyone was so welcoming and eager to learn from us, share with us and teach us as well. I felt we were truly skill sharing verses being a "white savior " coming to help for just a few days. I believe we were able to make real connections that will have a last impression on the women and various girls.
ABV was so organized and fulfilled our every need. The student coordinators and interpreters were not only helpful and knowledgeable but sweet and a lot of fun to be around. I will miss everyone very much. This experience was more fulfilling than i ever would have imagined.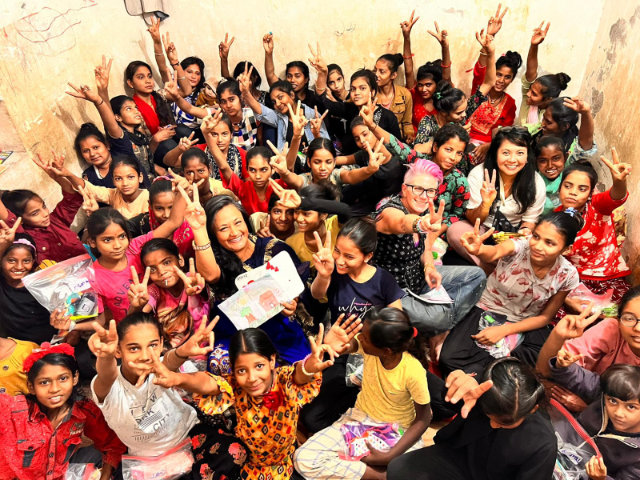 7- How would you describe your accommodation, security, friendliness, quality, etc.
Everything was do nice. The apartment was big, clean and comfortable in a great location. And the common was a great meeting space for eating and reflecting on our day.
I also felt very secure at all times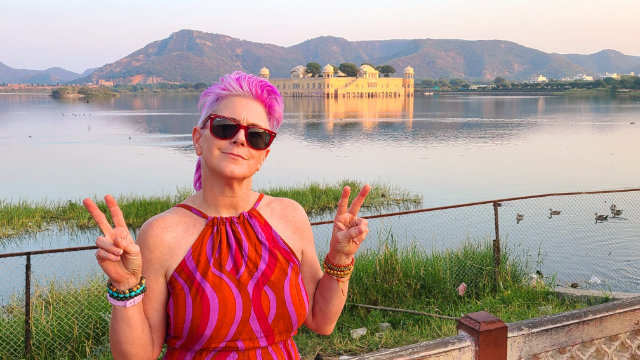 8- What was your favorite memory of this trip? (Program? Accommodation? Country?)
meeting the women and girls the first day of our program with them. I was a late arrival and they were all so excited to meet me
the openness of all the participants
picking out sewing machines and Fabric and then giving it to them and having a party for them.
taking all their portraits
Hasmik, Aplav, and all the coordinators and translators
9- How was the ABV USA support prior traveling?
it was good. I felt i had my questions and concerns addressed and emails were always answered right away.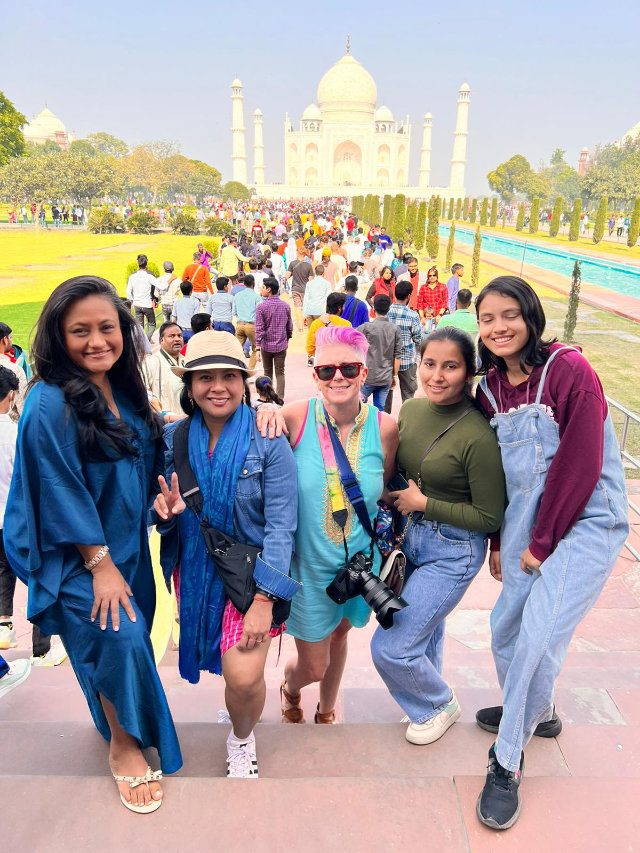 9.1- How did you find Abroaderview website (keywords, search engine, word mouth to mouth, recommended by .., other)
i only looked at it once just to gather a sense of who i was working with.
10 – Are you willing to speak to other potential ABV volunteers?
Totally. I would love to help anyway i can