As with all travel it is the people I met along the way that will be the most favorite memory. I have found the Indian people to be welcoming to strangers and most are eager to please their foreign visitors.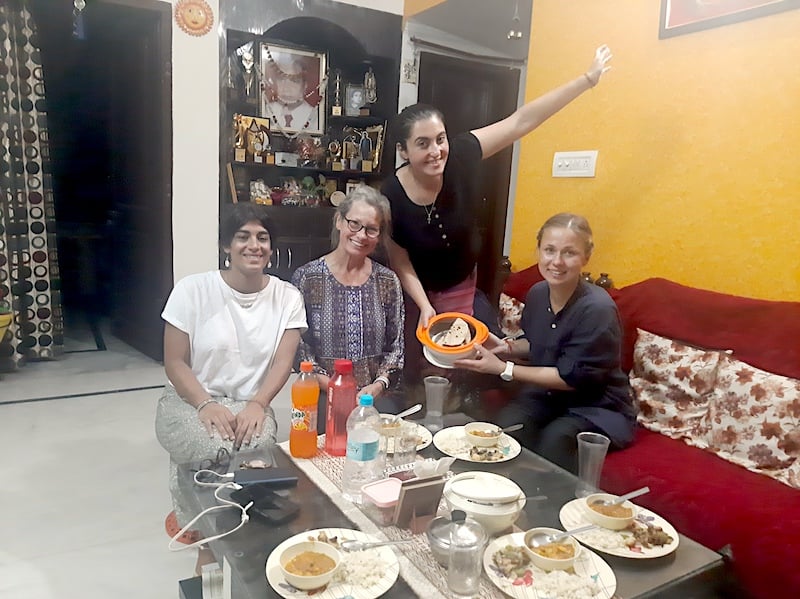 1. How was the local ABV coordinator/ staff and the support provided in country?
Everyone on the ABV staff and the coordinator has surpassed all of my expectations. They have been helpful, courteous, kind, and considerate of my needs. Their help ranged from project oversight and support to Uber riding helpful hints, sightseeing and dining recommendations. There was nothing I needed that they didn't provide. When I arrived I had a really bad cold and the coordinator even provided ginger tea to me in my room!
2. What was the most surprising thing you experienced?
India is all about wonderful surprises. Since this was my third visit to India I have experienced the really big surprises before. This trip what surprised me the most was just how hot it was from September to late October.
3. What was the most challenging thing you experienced?
The language—I am very sorry that I could not communicate better. My vocabulary grows every day and I feel like I can understand quite a bit of what people are saying. I think another month and I would really be able to put sentences together.
4. Tips for future volunteers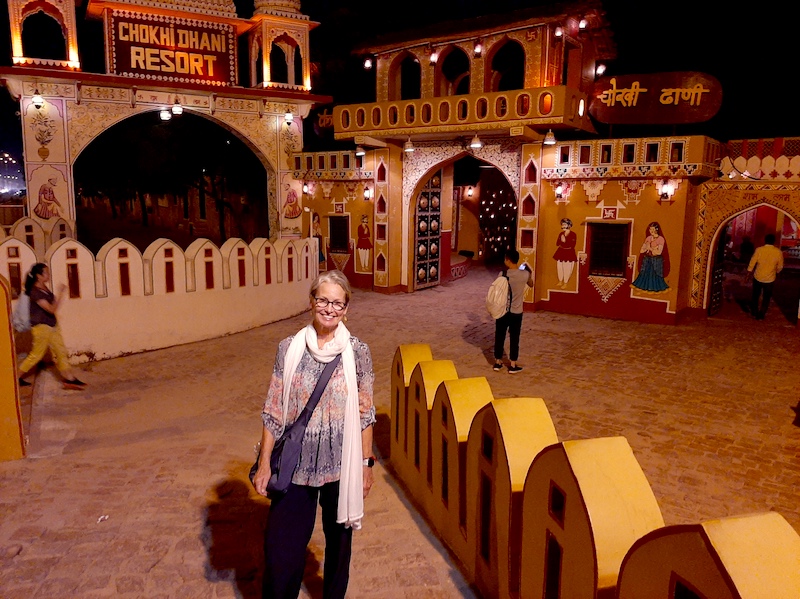 Don't expect India to be like anywhere else in the world. Be open and understand that things may be done differently here and we are not here to change India. We are here to support and help where we can in our projects. By accepting the differences I have learned a great deal.
5. Other things volunteers should know before coming here that is not in the guide.
The guide is really quite helpful but I cannot stress enough that all volunteers should make certain their phones are unlocked prior to leaving their home country. A local SIM card is really great but you cannot use it if your phone is locked. Check with your carrier to make sure it is unlocked before leaving home. Phones are a major aid to transportation and planning.
Also, do not pack too much stuff. It is fun to do some shopping for Indian clothing items and they are often more comfortable than what we might wear at home.
6. Personal paragraph about my experience
My program was child care at a care center for kids who may be suffering from HIV/AIDS or their parents or family is in some way afflicted by HIV/AIDS. These children cannot live at home for some reason. Some of the children may be orphaned. They live at the center and are provided food clothing, medicine, and education. I expected to be helping with mostly English homework and playing with the kids when their homework is complete. My role changed with the needs of the moment but it felt good to be an extra set of hands for whatever needed to be done. One of the additional tasks that I performed was assisting the director of the care center on a special project which required some fundraising, seeking sponsors for a special event, along with relationship building in the Jaipur business, social service and education communities. Although this was not what I "signed on" for, I found that this was probably the most valuable thing I did in India. It may be the thing that has long term, lasting effects because it increased visibility of the center and the services it provides.
Overall, I loved my experience here with the children. They are strong, resilient and resourceful. Care Home truly feels like they are improving the futures of these children. It was an honor and a privilege to experience the good work that is being done here.
7. Please share your points about your accommodation security, friendliness, quality, etc.
My host family was absolutely the best I could have asked for. They were always so thoughtful of my needs. I felt welcome and enjoyed seeing how Indian families live day to day. I was hoping for an immersive experience and I got it. The accommodations were well equipped and there was nothing I needed that I didn't have. As an older volunteer I was happy to be in this type of setting versus more of a "hostel" type setting.
I have never once felt unsafe in my home here or in my neighborhood. The people I interact with on my daily walk to and from my project are all very welcoming and always greet me with brilliant smiles and waves.
8. What was your favorite memory of the trip? (program, accommodation, country)
My favorite moment of the project would have to be the day a child that was not responsive when I first met her became a bubbly, happy little girl with a beautiful smile and a hug for me.
For a favorite memory of my accommodation it would have to be trying to surprise a member of my host family on her birthday. I was in charge of sneaking a cake in and we made elaborate plans to meet up at a restaurant only to find our plans didn't fit in the birthday honoree's schedule! We all had a good laugh about that.
As with all travel it is the people I met along the way that will be the most favorite memory. I have found the Indian people to be welcoming to strangers and most are eager to please their foreign visitors. I am often asked if I like India and if I am enjoying my time here in their country. They show such pride in their homeland. I do love India and it will always be a place I want to return to.
9. How was ABV support prior to travel?
I found the support very good and I felt very well prepared after reading the pre-arrival trip information. Any question I had was answered promptly and courteously.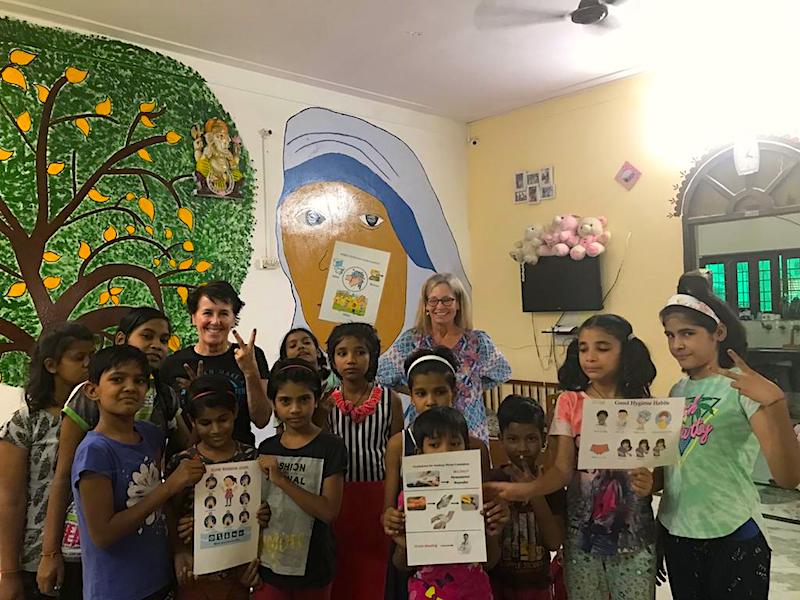 9.1. What do you think about the reservation system online?
Reservation system online worked very well for me.
9.2. How did you find Abroaderview website (keywords, search engine, word mouth to mouth, recommended by .., other)
I looked at Google search specifically for Jaipur volunteer opportunities then I narrowed down the search as I made online comparisons and read reviews. I spoke with various programs via e-mail and ABV stood out for me because of their response and their website which was well organized and very informative. I chatted with several people from ABV online and then I was able to make a comfortable decision.
10.Would you like to talk to any future volunteer who has questions?
I would be happy to speak to other potential volunteers. One thing I noticed was that there weren't many older volunteers shown in photos and I think seniors might be hesitant to try this because they don't see others their age. Also, it might be nice for potential volunteers to be able to talk about their concerns with someone who has firsthand experience. My project was one that didn't require a high level of expertise and it was very rewarding.