Wow, what an unforgettable experience. The week I spent at the program was both challenging and incredibly rewarding.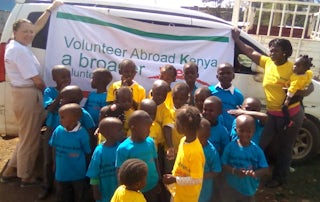 1.- What was a daily schedule at the program, hours volunteered?
5:30am – wake up, shower, have breakfast
6:30am – meet my ABV coordinator and his family to commute to the school
8am – arrive at the school
8-11am – teach children
11am – serve tea
11:30am – start making lunch
12-1pm – teach another subject
1pm – break for lunch and after lunch wash up dishes
2-3:15pm – more teaching
3:15pm – school wraps up
4:15-5:30pm – leave school, time varies depending on when the children are picked up
6-7pm – arrive home
2.- What was the most surprising thing you experienced?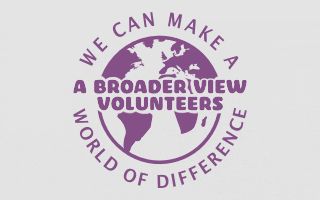 A few things: on the positive side how warm and welcoming the children were right from day one. I thought I was prepared for the poverty but still the conditions of the slum we walked through as we approached the school were quite shocking on my first day. While I liked where I stayed, I was quite reliant on my host family since the property was gated with a padlock to get in and out and I wasn't given a key.
3.- What was the most challenging thing you experienced?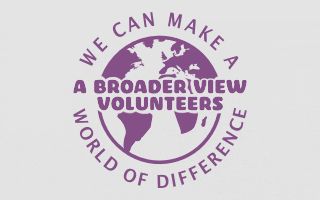 Cooking and washing up in the kitchen with no lighting/electricity/running water was challenging at first and the conditions within the slum were quite shocking. I felt very much welcomed and appreciated by her and the children.
4.- Any tips for future volunteers… (clothing, travel, personal items, donations, money, internet)
Buy mosquito spray in advance - I tried to find some in the Kenyan supermarkets and all they had was a 100% all "natural" lotion.
Clothes - I'd recommend loose flannel trousers and light cotton tops that cover your shoulders. Your appearance will already attract attention and you'll feel more comfortable if your legs and shoulders are covered. Bring a hat/baseball cap and a money belt. Don't carry much money with you each day.

Language - Make an effort to learn a few Swahili words – a small effort goes a long way. Kenyans are friendly. When they shout "hello" and "how are you" respond back.

Food - pack Cliff Bars or your favorite snack since there may not be anywhere to buy food near where you are living/working.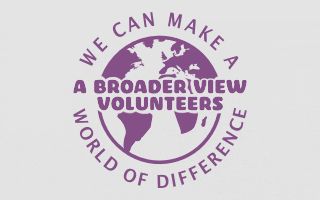 6.- Personal Paragraph about the experience (ABV Program Testimonial):
Wow, what an unforgettable experience. The week I spent at the Mission Centre was both challenging and incredibly rewarding. The teacher and children made me feel so welcome and appreciated and I felt I got to see the authentic side of Kenya. I'd definitely recommend this experience. I will hold it close to my heart forever.
7.- How would you describe your accommodation: meals, security, friendliness, quality others:
Meals: Very good, generous portions. The woman cooking for me woke up at 5:30am each weekday to make me breakfast since I was out of the door early which was very considerate of her. She was outstanding.

Security: Extremely secure. I felt very safe.
Friendliness: Very friendly.
Quality: Good quality.
8.- How was the local ABV Coordinator/staff and the support provided in-country: Airport, orientation, introduction to the program, schedule of the program, friendliness, solving problems?
The coordinator was there to pick me up from the airport. The following day he gave me an orientation and I saw him every day of my stay. Gilbert was definitely eager for my stay to be a success which was great. I hope more A Broader View volunteers visit their school in future. The school is under-resourced and needs help. The teacher and children are very warm and welcoming so volunteers will have a rewarding experience.
10.- What was your favorite memory of this trip?:
Accommodation: Friday evening – getting home from a long working week and being invited to join a BBQ. Just what I needed, thank you to my hosts!

Program: Being hugged by the children / teaching them something and seeing it click in their brains as they understood how to complete a math puzzle, etc / singing with them.
Country: Getting to know all the personalities. Seeing how beautiful the country is. Being welcomed.
11.- How was the ABV USA support prior traveling? Emails, chat online, calls, volunteer guide:
ABV USA responded very quickly to my questions.