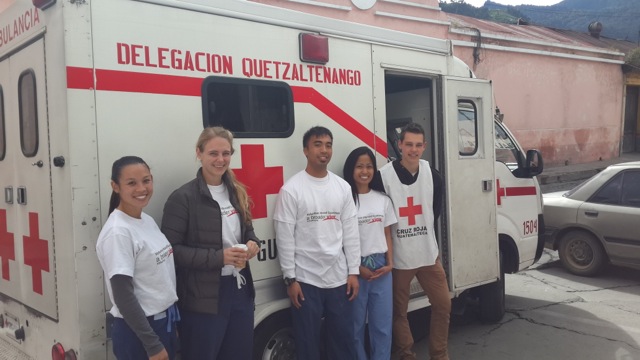 1- How was the local ABV Coordinator and the support provided in-country?
I thought that everyone was very helpful and attentive from the day I called to inquire about the program. Everyone responded promptly with their emails.
 
2- What was the most surprising thing you experienced?
Guatemalans have no sense of time. They move very slowly in comparison to how I spend my days. They are usually late, and I am always early. It was very surprising.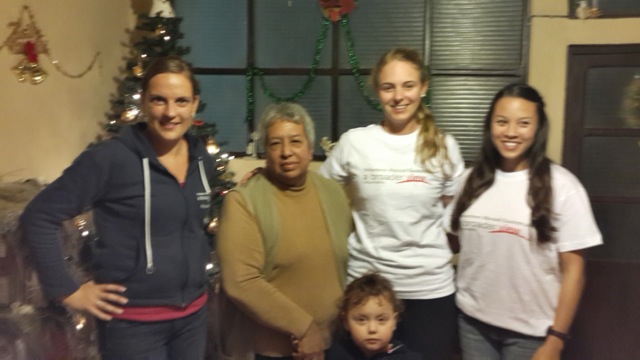 3- What was most difficult to experience?
The time like I mentioned above, as well as not being able to communicate as effectively as I do in English. I wanted to talk to the host family, but it was difficult with my limited Spanish knowledge.
 
4- Any tips for future volunteers… (clothing, travel, personal items, donations)
Travel light! Use a backpack instead of a suitcase. Baby wipes, toilet paper and hand sanitizer are always helpful J
 
5.1-Other things volunteers should know:
a. Plan to wear different layers of clothes to adjust to temperatures
b. Good walking shoes and a daily bag to use are helpful!
c. Bring your own washable water bottle!
d. Be flexible and just enjoy the experience.
e. Plan to stay extra days to explore more.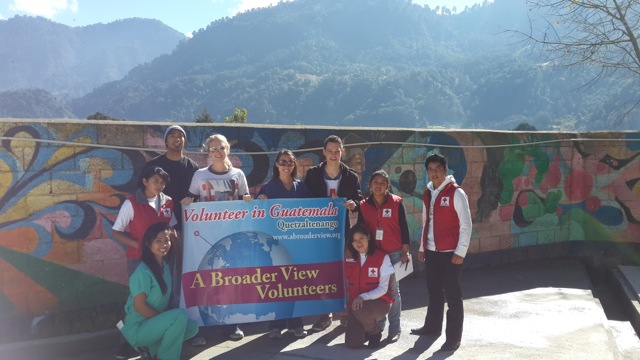 6- Personal Paragraph (ABV Program Testimonial):
I think this was a great way to take my first trip abroad! Working with ABV gave me reassurance that I would be safe when going to another country, and it was very helpful for my family to see their webpage / FB page to know that I was going with an established organization I liked being able to stay with a host family and take Spanish lessons to refresh my memory. I had a great time here in Guatemala and can´t wait to travel more!
 
7- How would you describe your accommodation, meals, security (e: host family, on-site, shared)
Our host family was wonderful! I am so happy that my friend and I were able to stay at the same house. All of the food was great and she always had it ready when we came back from the day. I felt so safe at all time while at the house. They were a sweet family!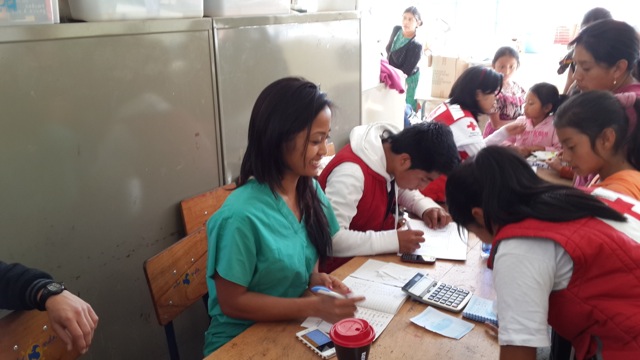 8- What was your favorite memory of this trip?
Spending the afternoon with my Spanish teacher and going to the Centro Comercial and La Democracia market. It was a great cultural experience. I also enjoyed working with the medical clinic and the children it helped.
 
9- How was the ABV USA support prior traveling?
Great! The US office communicated often and working with my busy schedule since I´m a student. They´re very knowledgeable.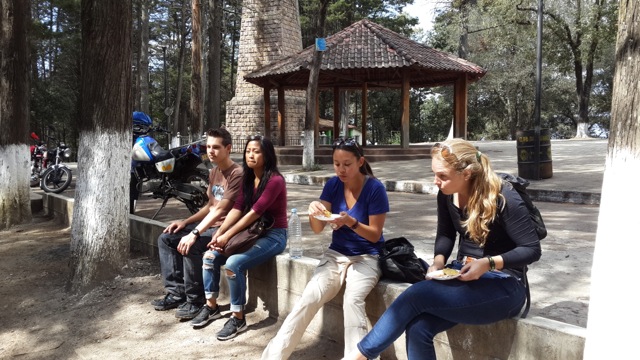 10 – Are you willing to speak to other potential ABV volunteers?
Sure!