Volunteer Name: Frankie Lewis
Project Location: Bulenga, Uganda
Volunteered at:   Orphanage Program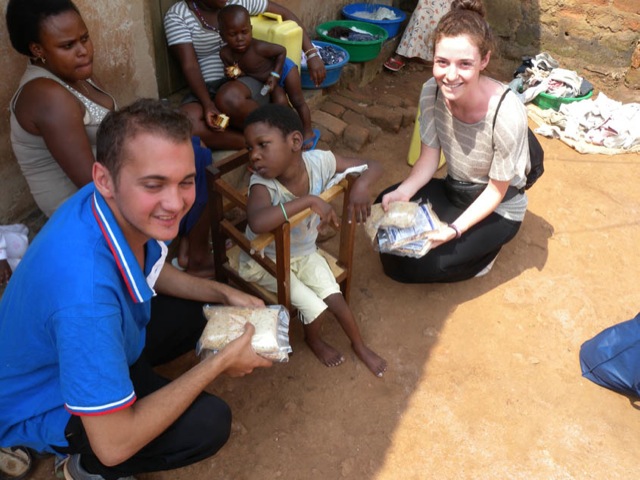 1- How was the local ABV Coordinator and the support provided in-country?
He was very friendly and helpful when around. At the beginning of the trip he was not around very much which made it difficult. I was under the impression that he would be around more. However, when he was around he liked to make sure that everything was going well for us and wanted to help us better our experience. George Michael was amazing. He was always willing to show us places in and around Bulenga or Kampala, take us on home visits and tell us the amazing stories, or sit with us at the house and tell us stories. Stevie was also a great asset to the program. He had a very positive attitude and was a great person to have around the house to talk to. Shakirah made delicious food for every meal, but it is all starch so be prepared for that. We had interesting conversations with her and the coordinator (the security guard) at night that we enjoyed quite much. The one thing that I felt was inappropriate was that many of the staff members asked us for money for personal matters. It felt uncomfortable because they knew that we were in a situation where it was hard to say no. We would have rather given that money to the people in the village that desperately need that money. But all in all, we had a great experience with the staff.

ABV: not only the coordinator can help the volunteers solve any issues, all the people you mention are there to help the volunteers while in country. And the staff of the orphanage will try to ask for money as in any 3rd World country, all this was described in the orientation guide as something to have in mind and not give money even if they ask.
2- What was the most surprising thing you experienced?
I was teaching primary 1, so I had kids that ranged from 5 to 8. I absolutely loved working with them and would not have picked a different age. That being said, I was not prepared for how little English the little ones could speak and understand. It made it difficult to make as big of an impact on them as I had hoped. I felt like I made some lead way with them as time went on though.
ABV: and that's what they needed, you did a great work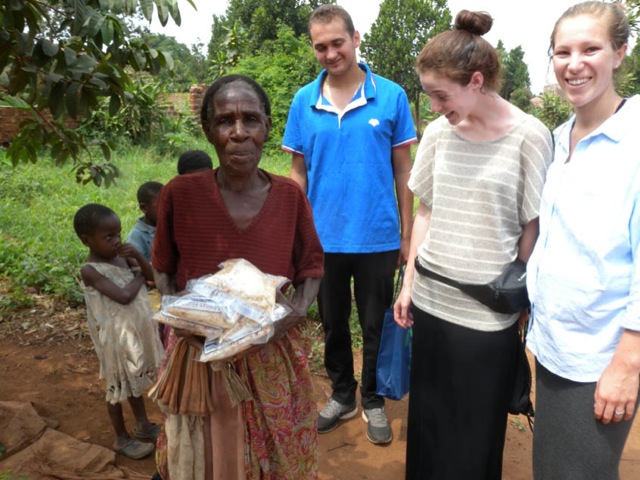 3- What was most difficult to experience while in Bulenga?
The most difficult thing for me was feeling like there was so much work and help that the community needed, but there was only so much I could do while I was there. I brought a lot of stuff for the children and the community in general. However, I wish I had brought more basic things like clothing or shoes. I brought a lot of activities or toys for the kids which they absolutely loved. I was very happy to bring them stuff that brought them so much joy, but I also wish I had known how much they needed simple things like clothes and shoes.
ABV: any donations you may want to send, email us and we can see how it can be done.
4- Any tips for future volunteers… (clothing, travel, personal items, donations)
As a women, I would suggest long skirts and light weight shirts and button ups. It is definitely nice to feel covered up as a young women in the village. Be prepared for everything you bring to get dirty and you may end up leaving a lot of it there. Also, use the weekends to go places nearby. I would suggest planning them ahead of time because sometimes it felt like time was slipping away while you were there. Definitely go to Murchison Falls! It was amazing. I would also advise fundraising more before leaving so you have more money to bring to them because there are so many things that they need there that money can help with.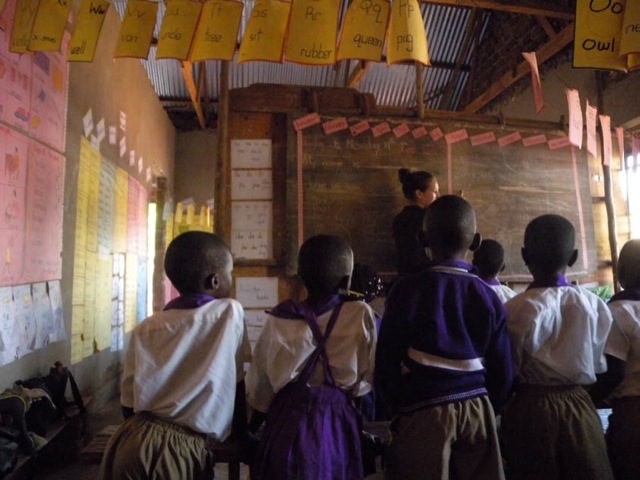 4.1- Other things volunteers should know:
a.- Bring comfort food - it can be a very nice break from the starch.
b.- Get fruits and vegetables from the stands nearby!
c.- Be ready to be dirty! Bring lots of wipes!
d.- Enjoy the downtime and bring things to entertain yourself.
5- Personal Paragraph (ABV Program Testimonial):
I had an unbelievable experience. It was definitely life changing. Saying goodbye to the children was one of the hardest things I have done because it was such an indefinite goodbye. The only thing I could leave with them is the memories we spent together. I told them to stay in school and that I wanted to come back many years later to see how successful they were. Even though being there for a month seemed like a long time, in the end it was such a short period to make an impact on their lives. I am so happy I got to spend that time with the children; I got to teach them things and I learned from them as well. It was so interesting hearing from the staff about how different their society and culture is from mine. It has opened my eyes a lot to how privileged my life is here and how much suffering there is in other places in the world. I had such an amazing time while I was there and it continues to influence my daily life even after I have returned home. I hope to someday go back. And in the meantime, I look forward to finding ways to help them while I am here.
6- How would you describe/rate your accommodation, meals, security (e: host family, on-site, shared)
The accommodations were totally fine. There was beds with sheets and blankets, electricity, a shower, meals everyday, etc. It was definitely a different living style than what I am used to but that was part of the experience! The food was all starch, so just be prepared for that. Bring a lot of snacks from home and take advantage of the fresh fruits and vegetables in the village! The security was fantastic! I never felt unsafe. There was always someone at the house to watch over it plus the gate helped the situation. The night guard, Nelson, was a great addition to the household!
7- What was your favorite memory of this trip?
My favorite memory of the trip was one day we got to the school and the younger kids had P.E. in the yard of the compound. Their P.E. consisted of dancing and singing in a big circle. At first, we just watched them, but then the teachers had us participate. We had to go into the middle of the circle and dance in front of the kids. They absolutely loved it and were laughing hysterically. The rest of the trip my students loved to imitate my dancing. It was a very sweet moment that we shared.
8.- How was the ABV USA support prior traveling?
Sarah was great! She was readily available to answer any questions before we left or give any suggestions. She also made sure we knew that we had her for support while we were in Uganda if we needed anything as well. It was nice to have that connection to the US.
9 – Are you willing to speak to other potential ABV volunteers
Yes of course

Check more Volunteer Reviews here