Volunteer Name: Laurel Aberle
Project Location: Bulenga, Uganda
Volunteered at:   Orphanage Program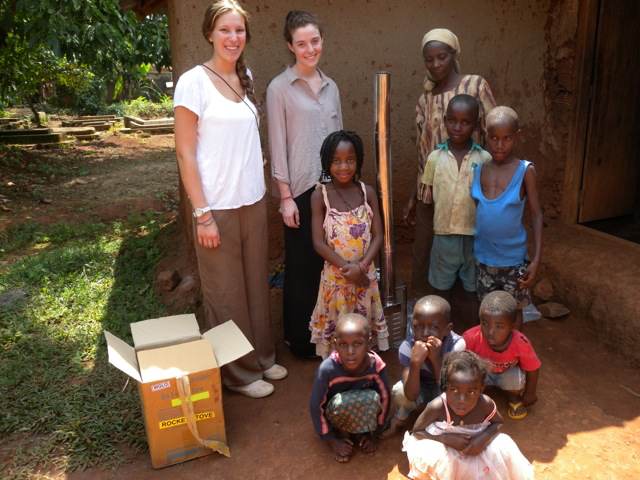 1- How was the local ABV Coordinator Derrick and the support provided in-country?
This was my biggest complaint about the trip. I felt I was led to believe that Derrick would be around often, and this was not the case. During the first two weeks, Derrick was hardly around, and although we could reach him by phone, we often didn't understand and had a lot of trouble communicating with him. Specifically when trying to plan trips this was extremely frustrating because we had no means to reach out to plan anything except through him, and he was hardly there! He was much more present during the last two weeks, but even still, I felt like this was less compared to what I was led to believe of his presence.
ABV: Some coordinators are available if needed for program issues, volunteers can also contact by phone, email the coordinator to set up meetings, and they can email ABV USA to solve any issue. ABV doesn't provide tours or sightseeing, our coordinators can only provide information of tour operators if the volunteer request this in the orientation day.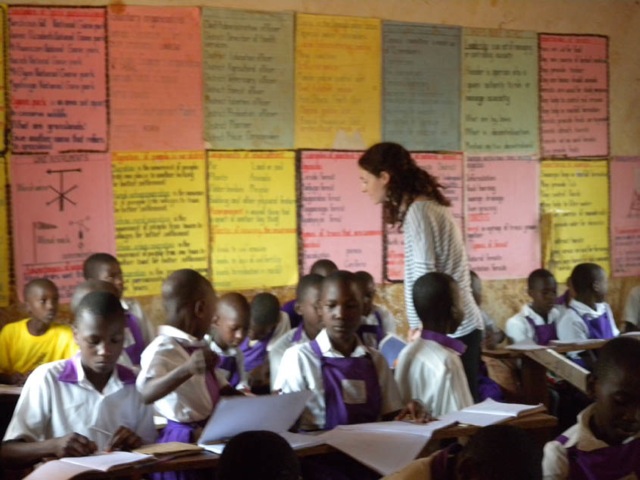 Also, on numerous occasions, the staff asked us for money. I felt that this was beyond inappropriate and made me extremely uncomfortable. They put us in a bad position knowing that we could not say no to them. This even sometimes devalued our work because it made us feel as though they saw us solely as a source of money. The requests were clearly out of convenience, not need, and this was extremely frustrating and inappropriate in my opinion.
ABV: this will happen in any 3rd World country and its explained in the orientation guide, none of our volunteers are forced to give donations or money to everyone that ask them while in country. And you have to be mentally prepared to accept this its part of the process.
That being said, some of the staff were absolutely fabulous. George simply could not have been better. He was there for us whether it was taking us on home visits, to the orphanage, to Kampala, to the ATM, anything. He was around and reachable. He was kind and fun and we had try interesting and educational talks with him. Stevie too was a fantastic staff member as well as Nelson. Shakirah too offered us many interesting, valuable conversations.
ABV: he was the second coordinator in charged of helping you with any request... options for tour for example and letting him know about the money situation in the point above.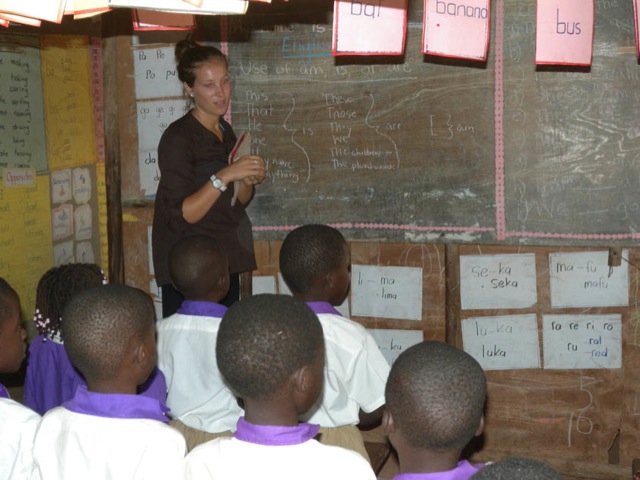 2- What was the most surprising thing you experienced?
The most surprising thing was the greed. I was not prepared for the emphasis on money in the culture. Although our gifts were greatly received, sometimes the kids would say "where's mine?", and although this did not take away from the experience, it was simply surprising that people who had so little possessed such greed. I recognize that it was just a part of the culture, and it in no way got in the way of my fantastic experience, I think this was just the most surprising thing.
ABV: its not greed its the lack of money of the locals and all volunteers need to be prepared for this.
3- What was most difficult to experience while in Bulenga?
Planning trips was definitely the most difficult. We got so many different prices and estimations for how long the trip would take and what we would see and the best price, etc. It was frustrating because we had no idea about accurate prices and therefore were in quite a vulnerable position. Also, without trips, there is not much to do on the weekends. So while hoping to plan these (which took a very long time), we ended up sitting in the house doing nothing for 2 weekends. We hadn't been told where we could go by ourselves, no one was in the house, and we had nothing to do.
ABV: Rely on the staff or host family to get tours, and the coordinator can recommend a tour operator on the orientation day, ask for this information as ABV does not provide tours or sightseeing. In the orientation guide you are told that weekends are free time to explore the country.
4- Any tips for future volunteers… (clothing, travel, personal items, donations)
Definitely plan trips ahead of time. Go to Murchinson Falls- it was fantastic- but plan the trip ahead of time!! Girls should plan on wearing only long skirts and loose pants. Bring lots and lots of wipes!! Bringing money with the intention of giving it away can sometimes be more fulfilling since they have a better grasp on what they need. One of my favorite memories, however, was making bracelets with all of the kids! Mosquito nets are so so needed, so these too would be a great donation!!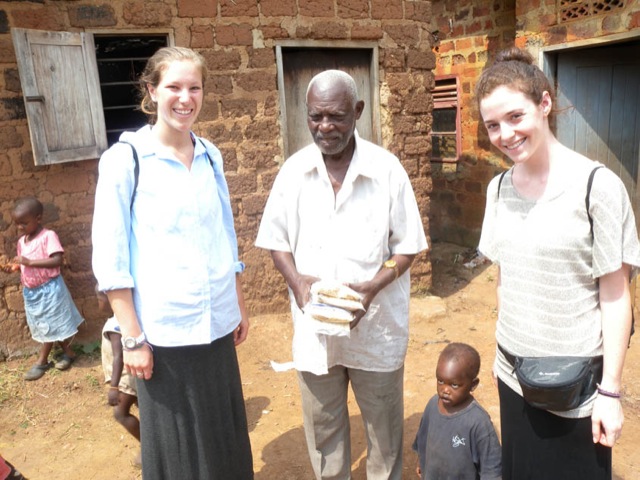 4.1- Other things volunteers should know:
a.- enjoy being dirty- it's great!!
b.- expect A LOT of downtime- embrace it- whether that's with reading, talking to the staff, playing with the kids, etc.
c.- go to the Kampala Craft Market- great souvenirs and very fun things to buy and bring home!
d.- the food is delicious, but only starch, so bring other forms of food!! (protein, etc.)
5- Personal Paragraph (ABV Program Testimonial):
I had a phenomenal experience. It absolutely changed my life. Playing with the kids was great and left me with so many amazing memories. The home visits too were great. They were a chance to learn people's stories and see why its so important to help because we can. The downtime was a lot, but it was such a nice break from everything. For a month I was completely disconnected and that felt so refreshing. I miss the kids SO much and am constantly thinking about ways to help. I'm already looking into what trip I'd like to do next summer. I'm very very happy I went with a friend because it was just us a lot of the time and I think this would have been quite lonely. Overall, an absolutely fantastic, irreplaceable, unforgettable trip and experience.
ABV: volunteers can ask the coordinator to add more working hours or do a second program if needed, If you have the energy and you are proactive you can work many hours a day. The volunteers need to talk to the local staff or email ABV US to get any issue solved. Remember you are in "Africa Time".
6- How would you describe/rate your accommodation, meals, security (e: host family, on-site, shared)
The accommodation was perfectly fine. Bed, sheets, blankets, mosquito nets, flushing toilet, shower, etc. all were perfectly fine. The food was delicious- only starch which was different but still totally fine and I was never hungry. I always felt safe. The night guard was very fun too! The house mouse was an interesting pet, but the chases were fun to watch!! No complaints about the accommodations!!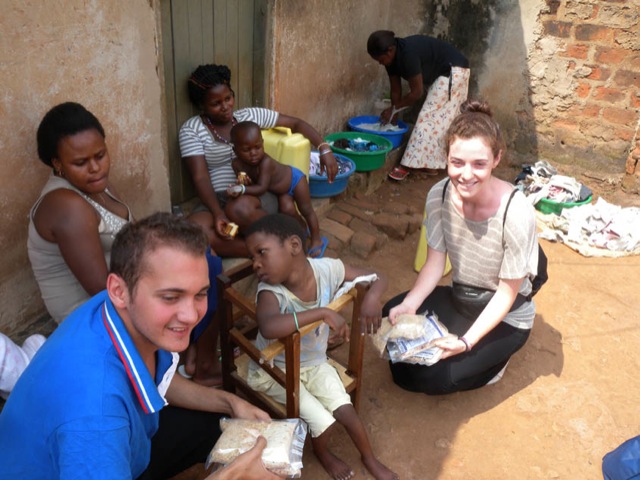 7- What was your favorite memory of this trip?
One day we made bracelets with the kids. It was ADORABLE. They loved just watching us make them. And they loved the bracelets. We saw them wearing them the next days and they just were so happy to have something from us. It was very very fun.
8.- How was the ABV USA support prior traveling?
Great- Sarah couldn't have been more helpful. I felt safe and prepared. I do think the communication between Sarah and Derrick could be a little bit better because I did sense some miscommunications. For example, the internet was available to us and did not have to be purchased as we were previously told. Or, the donation list seemed to be a bit different from what Derrick felt would really be helpful (mosquito nets). The few minor miscommunications did not hinder my experience at all- just a nit-picky thing I think could be improved, specifically the donations.
ABV: The internet is US$20 a month, everyone should pay even if they are not asked for this fee. And the donation list is a general list, what they need every week can change day to day, so buy anything locally if you want to donate for the immediate needs.
9 – Are you willing to speak to other potential ABV volunteers
Yes, happily!!

Check more Volunteer Reviews here