These two weeks were the most eye opening and amazing weeks of my entire 21 years of life. Being able to learn about the Ugandan way of life as well as the daily challenges they face was a humbling experience.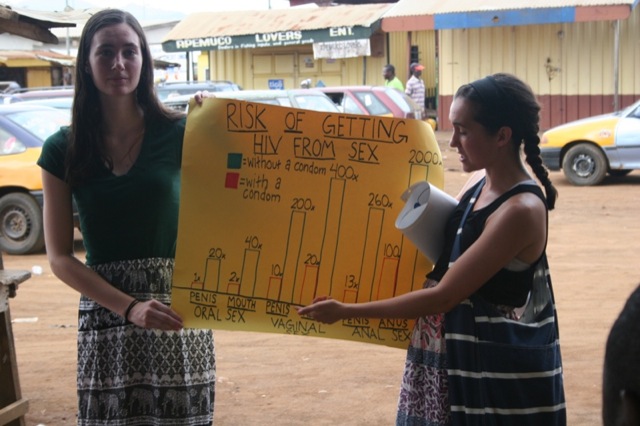 1- How was the local ABV Coordinator and the support provided in-country?
Great, all questions I asked ABV before arrival were answered promptly and without any miscommunications. I especially appreciated the chat feature on the volunteers page where I could always ask a question at any time. In country my coordinator Derrick was fantastic, always involving himself in multiple projects trying to help all those who needed support. He always asked how we were doing as volunteers and was prompt to help when needed. We also had George Micheal as another person who was helping run the projects and getting volunteers where they needed to be. He coordinated everything so well and was eager to help us in any way possible.
2- What was the most surprising thing you experienced?
The culture shock from going from America to Uganda. I am fairly well traveled and I can't say I really was prepared for what a different lifestyle they have in Uganda. Very little indoor plumbing, usually no running water indoors, water that had to be boiled before consumption and sometimes not having electricity available. It was surprising yet it gave me a new perspective on how the world lives outside of America. It made me realize what we take for granted. Just having the ability to turn on a faucet and wash my hands now makes me grateful for all I have. It sparked me to want to try and help them have the same things we have in America.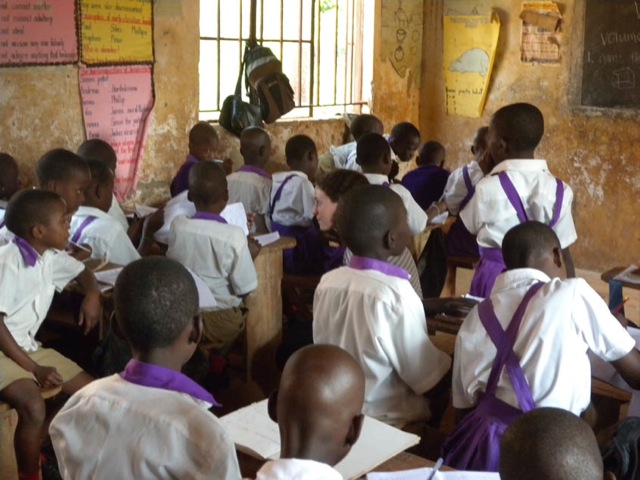 3- What was most difficult to experience?
Getting used to the latrines that were the traditional toilets when we were out in the village at our work sites. At the residence we had western style toilets but outside the residence, there were usually latrines, which consisted of a small hole in the ground that one would have to crouch over in order to go to the bathroom. Toilet paper was a hard commodity to come by in almost every bathroom.
4- Any tips for future volunteers… (clothing, travel, personal items, donations)
Ladies! Pack long dresses and skirts, do not wear anything showing your legs. Most women there wear only long clothing. Also bring a raincoat, sandals or rain boots you don't mind getting wet, lots of wet wipes and a lot of hand sanitizer.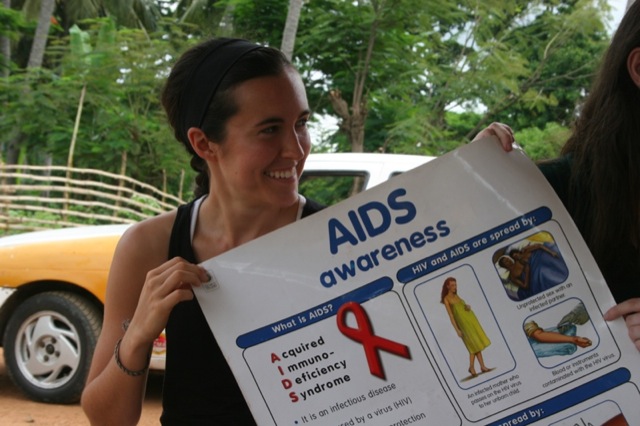 4. Other things volunteers should know:
a.- The Ugandan diet is mainly starchy foods; potatoes, rice, corn, plantains, etc. so bring other forms of protein and snacks to help keep you full.
b.- Bring money to buy a cell phone there, they are about 30 dollars American if you don't mind a cheap or used phone. Then you can buy time for the phone as you go. It is much cheaper to do this to call home as well as to stay in contact with the staff.
c.- Bring lots of books or things to do during downtime, there is a lot of time to relax, that is the african way of life.
d.- If you're interested in doing a safari myself and another volunteer planned to go in advance during the second weekend I was in Uganda. We had the most amazing weekend our of lives. We paid online in advance and coordinated a meeting place to meet close to the residence. We went on a nile river cruise, saw murchinson falls, did a day long game drive and spent the night in a lodge by the nile. It was incredible. I highly recommend doing a safari. Our tour guide's name was Moses, he was fantastic!
5- Personal Paragraph (ABV Program Testimonial):
These two weeks were the most eye opening and amazing weeks of my entire 21 years of life. Being able to learn about the Ugandan way of life as well as the daily challenges they face was a humbling experience. I can't wait to return and put into action many plans I've come up with during my two weeks. I want to return to work again in the clinics, do sexual education classes for the adolescents in the orphanages and give talks about sanitation, hygiene and family planning. There is so much for us to do to help the people of Uganda.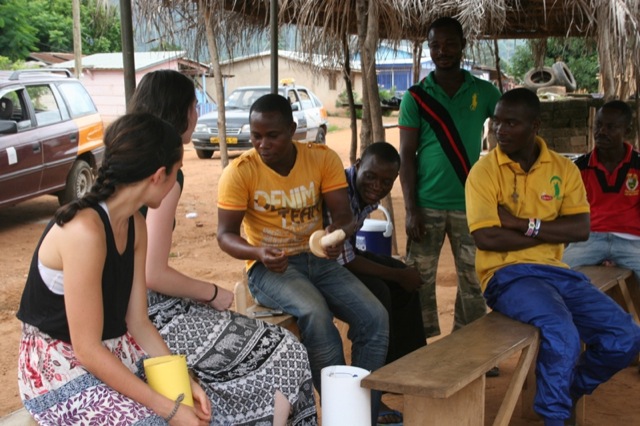 6- How would you describe your accommodation, meals, security (e: host family, on-site, shared)
We stayed in a house in the village that was surrounded by cement walls and gated. We had running water most of the time inside, lighting from solar panels and indoor plumbing. We had a washroom as well as our own beds covered in mosquito netting. The house was guarded at night by a hilarious man named nelson who has amazing numchuck skills. We also had a girl named Shakira who helped us with washing and cooked us meals when we needed them. Very comfortable accommodations!
7- What was your favorite memory of this trip?
In the clinic I was often asked to come help consult patients with the nurses and other staff. During my second week I was asked to come and sit in for a lab test reading for a woman in her late 20's. She had been tested for HIV and it came back positive. As the results were read to her she completely broke down and began to cry. The staff member I was consulting with explained the course of treatment and went to get medications for her to take. I sat across from her at a table as she cried, unsure culturally what was appropriate for me to do. I got up and touched her shoulder and she looked up at me. I talked with her and explained that there was a lot we could do to help, that we had a lot of treatments for her to help her to stay healthy and that we would be there to support her every step of the way. She confided in me that she was worried about the future of her children if she died before they grew up, we talked about how she needed to take good care of her health and if she did so she would be able to be with her children throughout their childhood. It was just so moving to me to be able to help comfort her at the most vulnerable moment of her adult life. If I helped no one else throughout my two weeks in Ugandan, it would be fine because I know I was meant to comfort that woman at that exact time and it made such an impact for her to know someone deeply cared for her well being. Being in that moment was a moving experience.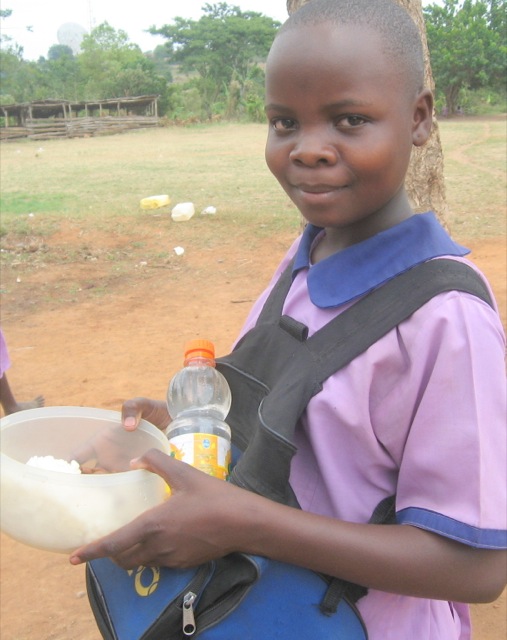 8.- How was the ABV USA support prior traveling?
Fantastic in every way.
9 – Are you willing to speak to other potential ABV volunteers
Of course!