Volunteer Name:  Dorrie & Katie Sullivan
Project Location: Zambia  - Lusaka                  
Volunteered At: Orphanage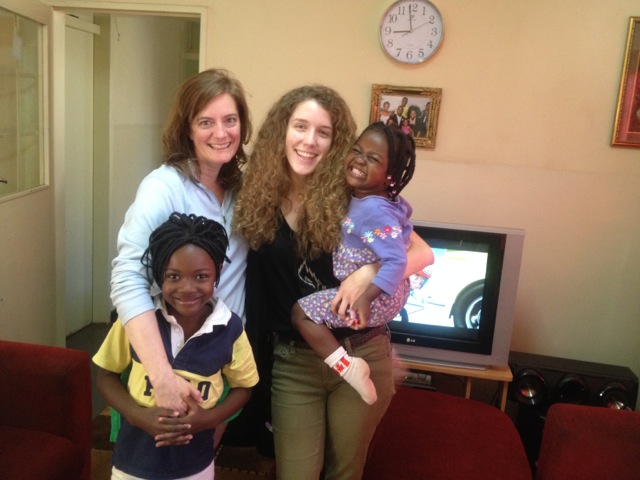 What was your favorite memory of this trip?  
My personal favorite memory was a look of sheer joy on baby Mapallo's face when my daughter started to play with him.  She latched onto the three "big boys" in the infant room, and they were instantly taken with her.  Their faces lit up anytime they saw her, and she couldn't get enough of them.  But there was that one moment between Katie and Mapallo that I happened to witness, that defined for me why we were there.
What was the most difficult thing you experienced?  
As a nurse and a mom, the most difficult thing for me was seeing a sick child.  One baby was not there the first two days, then was there on the 3rd day we were there. She was the oldest in the room, and I was told that she was close to walking, but then became ill, and now wasn't even crawling.  I think she had been in the hospital the first two days.  She was lethargic, and I never saw a smile or change of expression on her face.  She looked so sad and hopeless.  They were giving her "medicine", but from what I could see, it was vitamins.  It really bothered me to think that back home, we could offer her so much more.  I wanted so much to scoop her up and just bring her straight to a hospital at home.  It was hard to appreciate that minimal access to healthcare was the norm for them.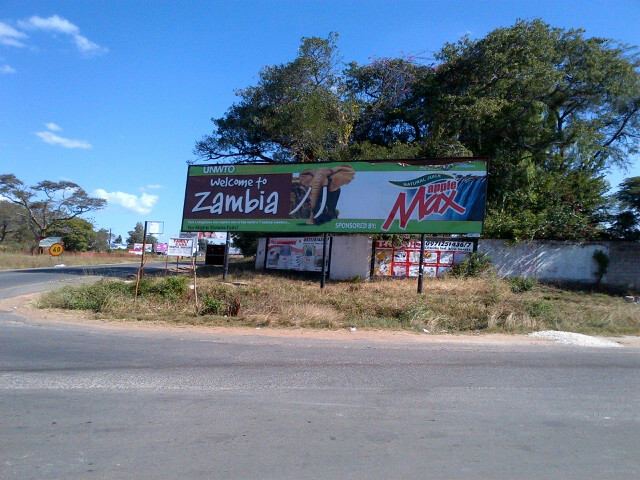 What was the one thing you wished you were better prepared for?  
I wish we had a better sense of the logistics of the trip, and the timing.  We arrived on Saturday and started in the orphanage on Monday.  A lot of that was due to looking for the most economical flight.  But for a flight that long, I wish we had made better use of our time.  Any regret was mostly a result of my ignorance and attempts at keeping costs down.  We also had no way to contact anyone back home.  For some reason, I thought there was internet access at the house, but I  was wrong.  I also asked my phone company  before I left how I could go about making calls, and they essentially said I couldn't (other than for a gazillion dollars). Apparently, theres some kind of sim card you can change, and then buy minutes, but that was all beyond my technical abilities, so we just went to a mall one night and logged onto the free wifi to tell everyone we were alive. 
ABV: all this information is in the Oritentation Guide and Volunteer summary paper work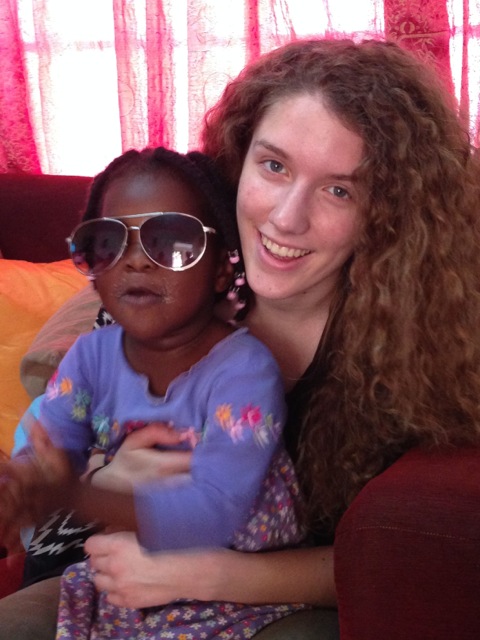 Any tips for future volunteers… (clothing, travel, personal items, donations, sightseeing etc)
We travelled in April, which was the beginning of their "cold" season, I guess, but for us, after enduring a winter of single digit temperatures, it was HOT.  However, it did get cold at night.  Some nights at the host family's house, I was too cold, and woke up to put a sweater on. You'll need the gamut of clothing- from shorts to sweaters.  
I would recommend arriving just one day before a volunteer project begins.  We brought many cloth diapers with us- but the cloth diapers we brought were not at all like the ones they were using in the infant room.  The diapers they were using were more like terry cloth washcloths.  Im not sure if they ended up using ours at all. I would definitely recommend plenty of baby wipes- they use those a lot.  They are just kind of heavy to transport.  I might recommend some teething toys.  I was actually very surprised by how well equipped the orphanage was.  It was so nice, I almost wanted to live there myself.  They seemed to have plenty of supplies, and they kept everything so spotless.  Perhaps donations in the form of money might be the most useful.  The first day, we were driven to and from the orphanage, so our hours were essentially 9-5.  The rest of the week we walked to and from the host family's house, which took us about 30 minutes.  We kept the 9-5 hours as on the first day, but at the end of the week, found out we could have arrived earlier and stayed later, which we would have done.  While everyone speaks English, they do speak to each other in their native language, so I would have felt a little alienated if I didn't have my daughter there as well.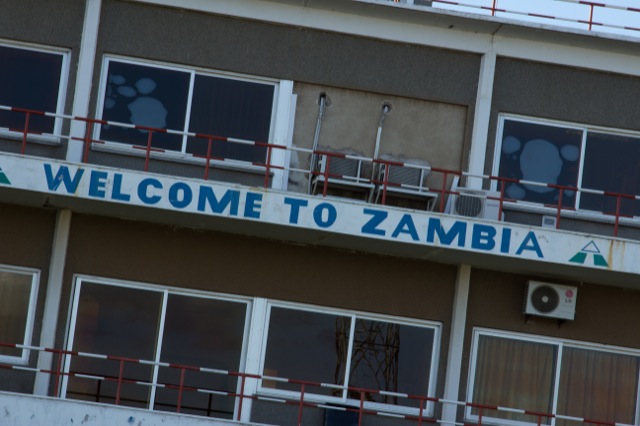 As far as sightseeing, we took a weekend to go to Livingstone.  The host helped us at the bus station, which was invaluable, as it was really intimidating.  There were many bus companies, and they were all very aggressive.  He knew the best bus for us to take.  It still ended up being a 9 hour trip (the bus left an hour late, and the 6 hour trip took 8 hours).  We arrived in Livingstone at night with no where to stay, but ended up finding a hotel with no problem.  Though it was adventurous on our part, I would strongly recommend planning this kind of stuff ahead of time.  We also ended up flying back to Lusaka from Livingstone because I just couldnt risk the unreliable bus transportation back.  It also gave us more time there.  There is a new airline that flies from Livingstone to Lusaka called Mahogany, and it was about $225 for the two of us to fly back.  The hotel helped us book it, but having all of this planned out ahead of time would have been better.  Since out entire experience was very last minute, some of this was unavoidable for us.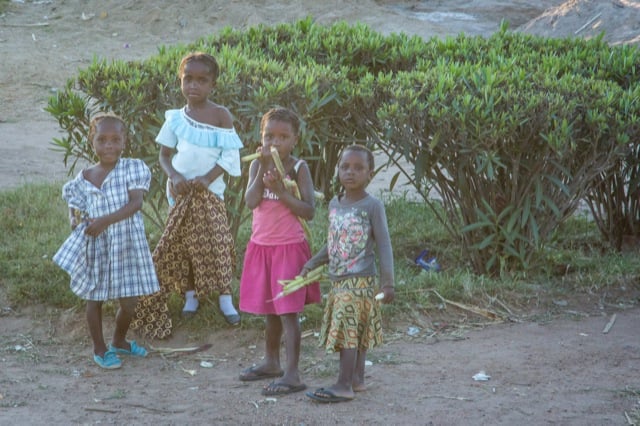 How would you describe/rate your experience working with the ABV staff  in the USA?  
Super approachable, tolerant of my silly questions, and coordinated everything to a T!  Once in Africa, we really  had no way to communicate back to them, though. Since we were only there for a week, we didn't find that it mattered too much. 
ABV: Internet at the Mall and cyber coffee in town
How was the local ABV Director and the support provided in-country?  
Everyone was so welcoming to us, and happy to have us there. 
Personal Paragraph (ABV Program Testimonial):  I would consider us rather unusual volunteers. 
I would consider us the not-so-typical volunteers.  As a mother/daughter team, we went to Zambia to commemorate the end of an era as my daughter graduates from high school and moves onto the next chapter of her life.  She spent a month volunteering in Zambia the previous year, and was eager to return, and even more eager to share the experience with me.  Our decision to spend a school vacation week in this way, and the travel arrangements required to do so were all made hastily.  She found A Broader View through a google search, and after some additional research, and a few phone conversations with Sarah, we felt confident that this would be a good match for us.  Sarah and the team at A Broader View were so skilled at arranging things for us with such short notice, our transition to the volunteer project went off without a hitch.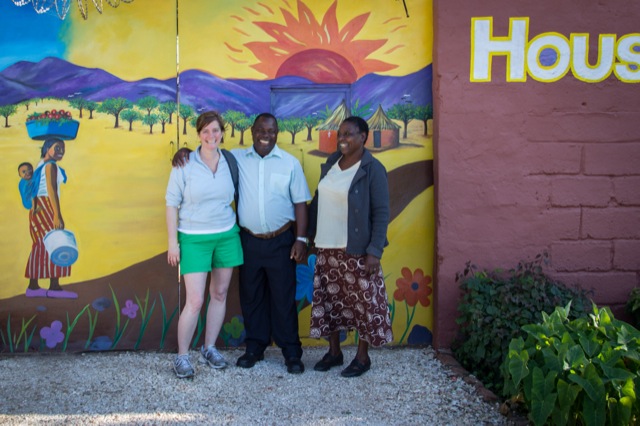 I love babies, and since mine is now 18, I really miss everything about them.   My personal volunteer goals could have easily been met just by the smell of a baby all day long.  Sharing their smiles, quieting their cries, and watching them grow were all icing on the cake.  However, the greatest reward for me that week, was reflecting on how my own baby has grown into such a loving, caring and generous woman, who would take a week (more if she could have) out of her life and spend her final school vacation giving back to others.  This was an experience I wish every mother and daughter could share.  We laughed at each other and sometimes yelled at each other as we tried to find our way in a strange place.  We laughed at ourselves for being awkward in a new environment.  I relished every second of being with her knowing that soon she'll be heading off to college.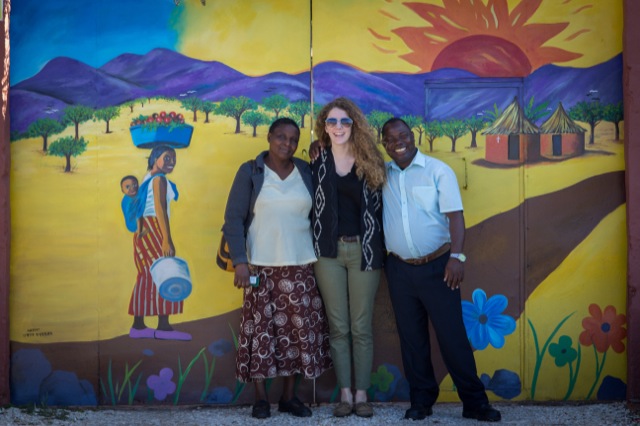 The orphanage was not what I expected at all.  It was spotless, well-equipped, and safe, the staff were quite skilled, the babies were well fed, well dressed and well cared for.  I truly felt as though they gave us so much more than we ever could have given them.
While there are many things I would do differently next time, I wouldn't hesitate to include a volunteer project as part or all of my "vacation" plans in the future.
Are you willing to speak to other potential ABV volunteers?
Sure