Volunteer Name: Sailesh Narsinh
Project Location: Lusaka, Zambia
Volunteered at: Medical/Healthcare (clinic)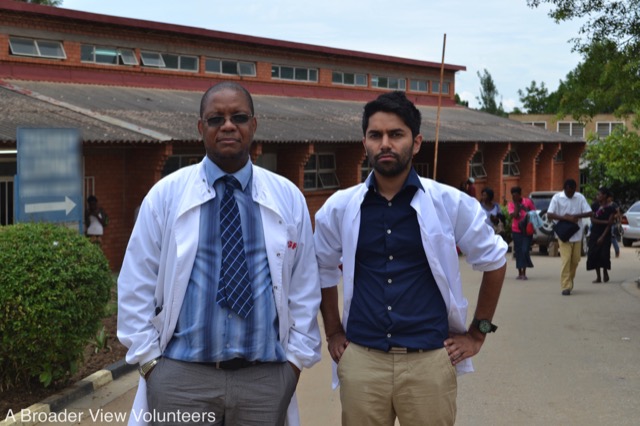 1) How was the local ABV Coordinator and the support provided in-country?
Everyone was very welcoming. They really wanted us to enjoy our time in Zambia. The staff at the clinic were really accommodating, and they'd always ask after you. There was a lot of joking around too (only when it was appropriate... mostly). I'd always come home from the clinic to the staff  who would welcome you with a smile and immediately ask you about your day. The coordinator made it clear right from the outset that if we ever needed anything, we must ask him and he would do his best to help us out. I never wanted for anything while I was with them and the staff created such a positive atmosphere around the place that just chilling out together after work was always one of the best parts of my day.
2) What was the most surprising thing you experienced?
There were a few things which I found surprising - I was taken back to find that we had wi-fi where we were staying, having been totally prepared to make trips to town to Skype home.
I think the most surprising thing though was just how interested people are in getting to know you, from the staff at the clinic, right through to random strangers off the street on a few occasions! The nursing students at the clinic asked about life back home and all rushed around my phone to look at pictures of my family. Some of the local girls were also really into Bollywood movies and songs which was extremely surprising! The highlight for me was definitely the people I met and the friends I made. The locals are extremely friendly and make it a point to make time for one another.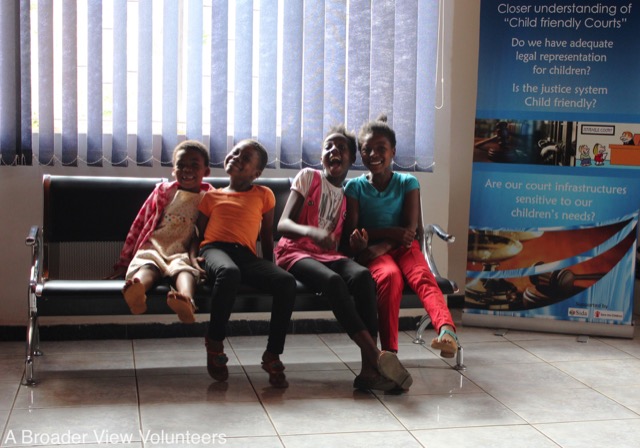 3) What was most difficult to experience?
"This is Zambia" was a phrase that was thrown around quite a lot - when discussing local politics, the treatment of workers, violence against women and children... Every day in the clinic, in and amongst the numerous problems people presented with, there were invariably a number of women and often children too who were the victims of domestic abuse. The weary resignation on their faces and the knowledge that nothing was likely to  be done about it was pretty hard to take. Other than supporting the victims medically and trying to mete out advice, there wasn't a great deal we could do and I resorted to silently punching a few walls and imagining they were husbands (which really wasn't helping). Over time, I myself started thinking (and saying) "this is Zambia" to explain away the things I perceived to be unfair or wrong, such as what I saw to be the mistreatment of workers. It was a mental dilemma I wasn't prepared for.
4) Any tips for future volunteers… (Clothing, travel, personal items, donations) -
One of the staff who works at the headquarters kindly helped us with washing clothes since there was no washing machine. With travel, I got the tourist visa as advised by ABV upon arrival. What I didn't do was look at how long they'd issued it for - they only gave it for a month and since I was staying longer, I had to go into the city and get it extended (which was easy and free, but a waste of three hours) so make sure the customs staff issue your tourist visa for the appropriate length of time.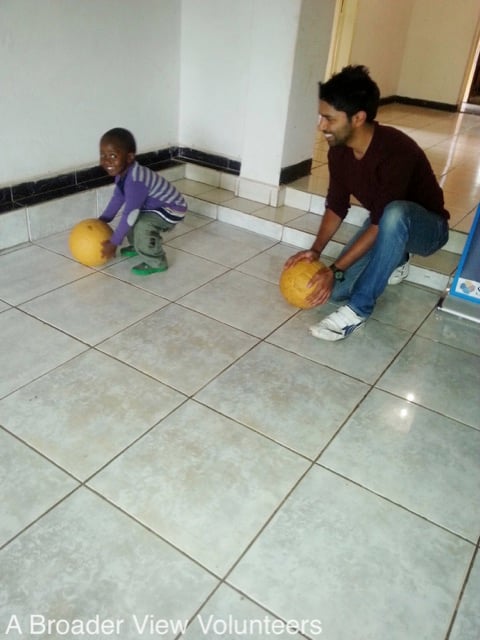 I didn't really plan out any travel beforehand other than a vague idea that I would try and make it to Livingstone at some point. If you are planning on checking out the Victoria Falls (which was sick) and maybe safari around there and stuff, then when you arrive in country, get a multiple-entry visa. We went to the Zimbabwe side to see the Falls (which is better) I also went to Botswana for a day-trip and they made me pay to get back into Zambia because I only had a single-entry visa.
With donations, giving items that the clinic needs is better than money I think - I left a blood pressure cuff that I took with them which they use all the time and I'll send over some other stuff from Australia that I know they'll get good use out of.
5) Other things volunteers should know:
Throw yourself into it. Smile, joke around, ask tough questions, be willing to listen. Don't be afraid to ask for help. Don't be afraid to offer help. Explore. Say "yes" to things and you'll find yourself having a great time.
6) Personal Paragraph (ABV Program Testimonial):
It was something I'd wanted to do for a really long time and eventually you just have to make it happen. I'm so glad I did it with ABV, the people I met and the experiences I had.. will stick with me for a very long time. Working in the clinic motivated me to work harder at med school - you could really see how knowledge is power, it means the power to help people, to make a difference. I learn so much in my time over there and even now in the aftermath I'm still thinking on it all and finding strength and inspiration.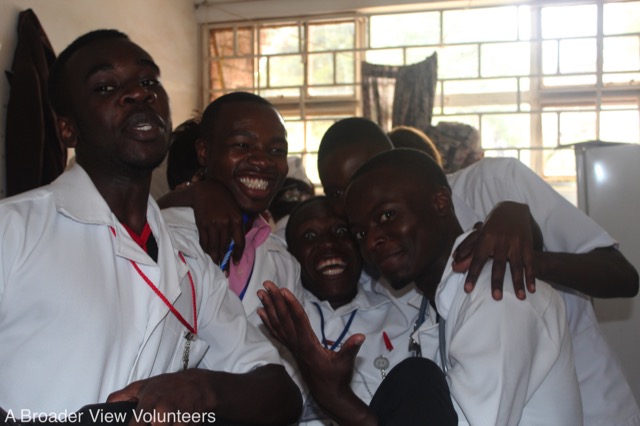 7) How would you describe your accommodation, meals, security (e: host family, on-site, shared)
I was at the headquarters of the program with Josh, another volunteer from Australia. There was a worker who stays over every night too. I always felt safe and although I had a lock for my suitcase, I didn't need it. I used to have bucket baths as a kid and in India so it was throwback time which was all good. Hand sanitizer comes in handy. We didn't have a TV which was awesome - we talked instead. For food, we cooked a few times but I was fortunate enough to have family friends in Zambia who helped me out a lot and gave me food for the week. We went out for dinner in the city quite a few times. Ema (Emanuelle) who works at the program came out with us to this Thai place for dinner and that was a memorable night.
8) What was your favorite memory of this trip?
Too many to pick a favorite. I remember countless nights crazy eights, laughing and swearing blind that Rayford was making up rules as we went. Waking up early in the morning, cranking beats, singing badly and watching the sunrise (probably did that like twice). Listening to people you'd just met telling their stories and what they dream of. Dr. Kasempa laughing at me when I told her I was taking doxycycline to prevent malaria. Heated debates at the clinic about religion and God. Doing bhangra when that Indian song came on at the bar and everyone getting into it. The phone calls from my aunt and uncle. The boy who was looking up at me shyly and smiling back whilst his mother and the doctor discussed whether he understood why he had to take the tablets every day and his impression of HIV as "a monster." Swinging in the gorge by the Victoria Falls and feeling totally at peace. Gossiping with the staff at the program and playing with all their kids. When Josh and I had Indian in Livingstone. Stomping the same ground that mum and my family grew up in years ago - feeling nostalgic for a place I'd never been. The girls at the local mall. Mangoes. Talking with the coordinator about Zambia's future. Everything.
9) How was the ABV USA support prior traveling?
I was really surprised with how easy it was. I think I might have emailed at one point to ask if I was actually going because I thought it would require a lot more work on my part to put it all together. They checked in on us while we were there and it was all really smooth. I wasn't too sure what the arrangement was with us having to cook, but I didn't ask too many questions ahead of time because I wanted it to be more organic (the process not the food, although yes to organic food now that you mention it). The day I was meant to start working, we had to get permission from the Ministry of Health which was a bit frustrating but I ended up helping out at the program for the afternoon which was a good chance to do something different and spend time with the staff.
10) Are you willing to speak to other potential ABV volunteers?
More than happy to