Review Volunteer Sophie Lachapelle in Zambia Lusaka Orphanage/teaching program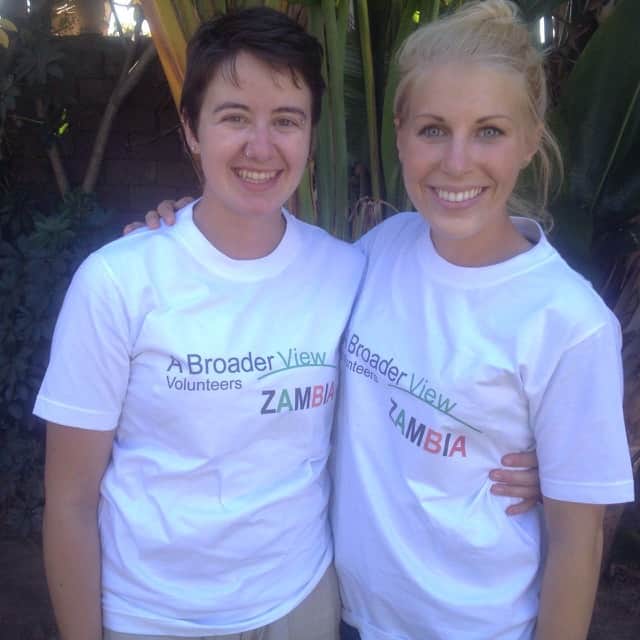 How was the ABV Coordinator and the local support provided in-country?
The ABV Coordinator is a nice man. When he was not available, he made sure someone could be there for the volunteers. The local support was good, I would strongly suggest to have an unlocked cellphone and buy some bundle to be able to consult a map if needed. The support provided is sufficient for resourceful volunteers.
What was the most surprising thing you experienced?
At the program:
You can do so much things! I volunteered in 2 orphanages and at a Community School, I was completely amazed by how much I learned from volunteering at different places.
About the country:
I'm in love with Zambia. People are incredibly nice, always welcoming and very positive. "It doesn't matter where you come from, it's where you're going!"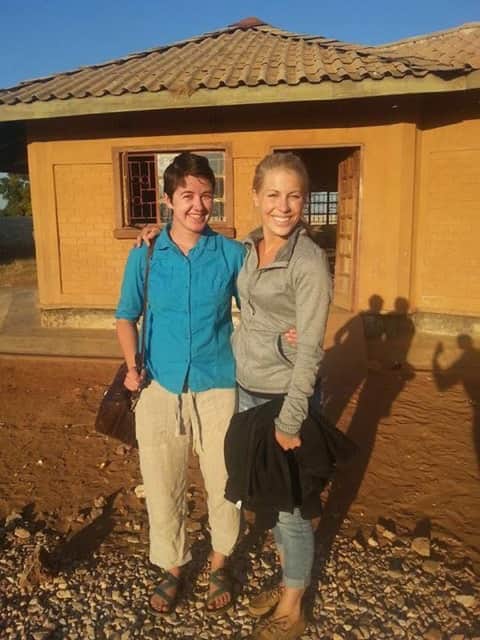 What was the most difficult thing you experienced?  What can other volunteer prepare for?
At the program:
Nothing is as supposed to. I called it the "Zambian unexpected", when you think something is planned, it is not going to be what you were thinking (but it can be positive as I said earlier, you will live a lot of different situations at different places!)
At the accommodations:
Always have bottled water with you no matter where you volunteer.
About the country:
Zambia is a very slow country, no one is ever stressed about the delays nor the time. When you call a taxi, it might take 1 to 2h before it arrives, be patient!
Any tips for the future volunteers (clothing, donations, weather)
In June, Zambia is especially "cold" at night (and night starts at 6:00pm!) so bring warm clothing. The sun during the day is amazingly hot though, so have sunscreen and water with you all the time. You can wear anything, and I always had some jewelry as small earrings and necklace and never felt as if it could be dangerous for my security. You can be in sandals or shoes but since the soil is very sandy I would recommend comfortable shoes (no need of trekking shoes at all!). In June, absolutely no rain. My best tip would be : be comfy! Jeans, t-shirt, etc. 
Personal Paragraph
I have no words to describe how much I loved Africa. I would recommend to go out during the weekend and meet local people, they are simply the best and so generous !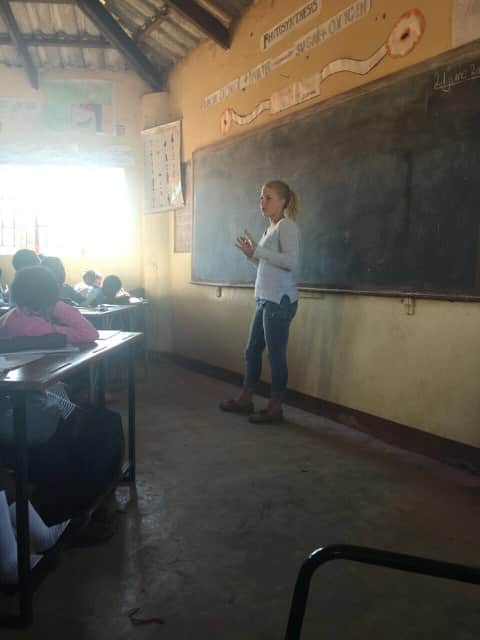 How would you describe your accommodations, meals and security:
If you are picky, there are supermarkets everywhere with the same food we eat in North America. At the orphanage, they will share with you Nshima, a traditional meal, very heavy but good. The security in Zambia is incredible : as a woman traveling alone, I felt safe all the time, even when I was walking alone in the streets or taking the bus with only local people. Almost everyone speaks English and will answer your questions. You might be called "Muzungu" if you are white, but it is not affront, it is only a way of noticing you...I answered saying "Yes!" with a smile!
What was the favorite memory of this volunteer trip?
The people. Everybody is so welcoming, you will get so many invitations to go to local people house's and they are so generous even if they don't have a lot ! Ask people about their perception of life, be patient and adapt to the Zambian beat and I assure you that is will be the biggest revelation of your life. People will definitely bring you more than you can bring them, dive into it and amaze yourself ! Be curious, experiment, you have so much to learn! My overall experience is my favorite memory!
How was the ABV USA support prior to traveling?
Communication:  Perfect, always got an answer to my questions in the next 24h.
Website: Very user friendly.
Orientation/Information: Great, read the prep guide ABV gives before the trip.
Are you willing to speak to other potential ABV volunteers?
Of course, anytime!