Join this grassroots community focused organization, based in the Wakiso district, aimed at improving the lives of locals through income generating activities, skill development, primary and secondary education for orphans and vulnerable children (OVC), and providing HIV/AIDS/health support, educational outreach and sensitization information.
Volunteers contribute to the ongoing projects
Craft making program - started as a widow group initiative with the purpose of improving the livelihood of local widows. The craft project has the added benefit of protecting the environment, since the beads are handmade from recycled newspaper and magazines. The objectives 1) To raise household earnings of widows and orphaned families 2) To increase access to education services by disadvantaged children 3) To combat the magnitude of pollution in the environment
Energy saving program - geared at mitigating environmental degradation. The program focuses on briquette making and use of highly energy saving rocket stoves. The objectives 1) To conserve heating energy during cooking 2) To create gainful employment 3) To mitigate environmental degradation 4) To reduce on household expenditure.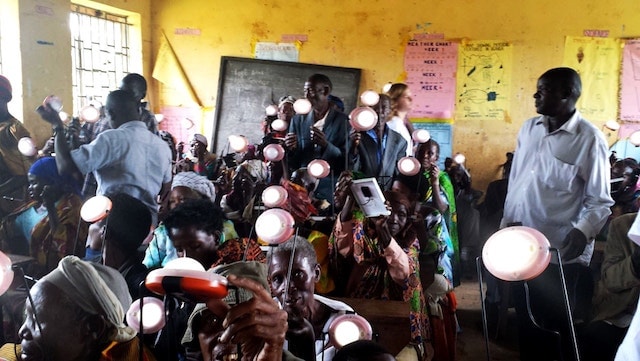 Home visits program - to homes of the vulnerable folks in the community. During these visits the following are discussed malaria prevention, hygiene and sanitation, food and nutrition. Provide relief items to beneficiaries. Relief items include rice, maize flour, beans, sugar, soya flour, soap, clothes, shoes.
Chicken program - a chicken rearing expansion project which has been expanded quickly to 1,710 layers with a goal of 4000 layers there is much work still to be done. To realize greater impact/contribution of this project towards program sustainability, a larger expansion is needed. At that rate the program would be able to produce 3800 eggs with a 95% chicken survival rate. Income from selling eggs and poultry will help other local startups with their production and further local expansion.
This program has volunteers involved in a variety of daily projects. Some days may be work in the field, others attending a workshop at a health center, visiting rural villages to deliver aid. Enthusiasm, a good sense of humor and helping spirit are a requirement. Volunteer opportunities are open to all people 17 years and older regardless of ability. Our most productive volunteers have been over 50 years old who have been able to contribute their experience with farming, construction, environmental solutions.
Volunteer Opportunities: Community Development
Overview
Project length: From 1 week to 12 weeks.
Arrival Airport: Entebbe (Code: EBB).
Work Schedule: Monday to Friday 6- 8 hours per day.
Requirements: Tourist Visa.
Age Limits: Minimum 17yrs or older for solo travelers.
Minimum Age: 12 to 16 yrs if traveling with parents.
Airlines: KLM, Delta, Emirates, British Air, Qatar and United
Vaccinations: Yellow Fever, Malaria, Hep A, typhoid wwwnc.cdc.gov
Program Schedule
Program starts and ends in Bulenga (Entebbe airport)
Airport meet and greet in Entebbe. Afternoon city tour and orientation
Monday to Friday volunteering. 35-40 hours per week
Weekends free to sightseeing
Support: Local ABV Bulenga Coordinator support 24/7 during placement
Departure: ABV Staff Escorted Airport Transfer
Not included:
Flights to Uganda. Entry Visa. Vaccinations. Local Transportation. Travel & Health Insurance. Laundry and Internet