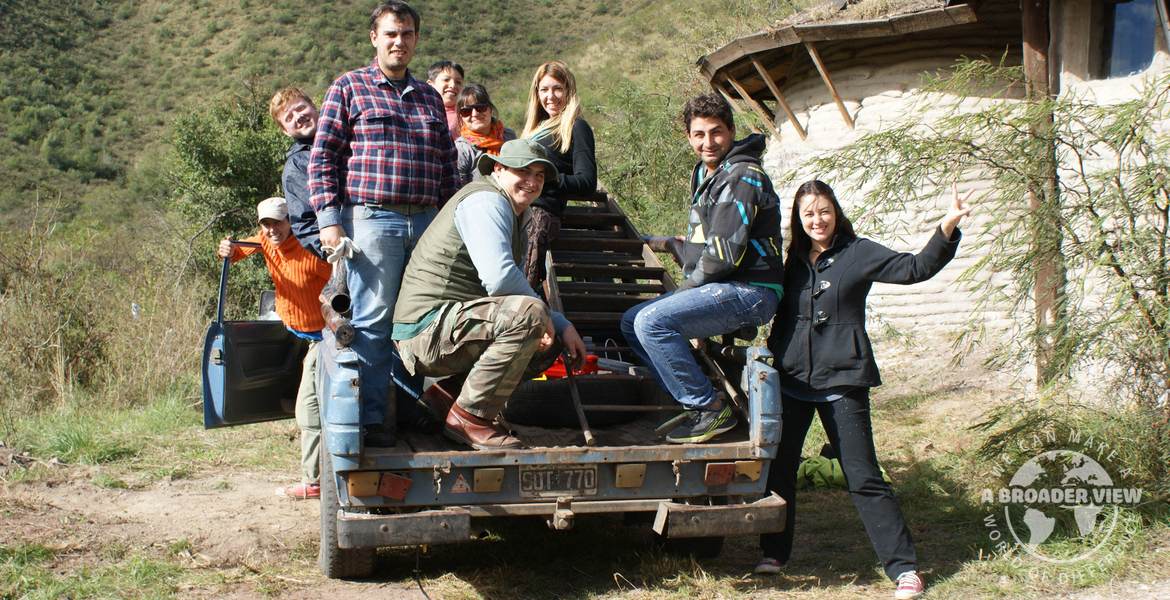 Volunteers form an important part in this Animal Reserve workforce. They provide, in many capacities, within the reserve by contributing time, energy or talents that help to fulfill the reserve's mission. Volunteers generate enthusiasm and interest. They extend and augment the work of permanent staff. The staff can then focus on individual tourists/clients or subject areas, and thus bring new insights, energy and time to the work.
This place offers a variety of areas in which the volunteer can unfold themselves. The volunteer benefits by having the opportunity to explore an interest and as a result gain new information, develop new skills and enhance existing knowledge. Through their experience they form leadership and social skills as they interact with paid staff, tourists/clients and other volunteers. They develop personal pride and satisfaction as they help tourists/clients and staff. The life experience not only adds to the volunteer's exposure to different cultures and societies, but the experience also adds expertise in a specific area.
Participants in the volunteer program come from Argentina, as well as from all over the world, with open hearts ready to lend a hand. In return, this place offers training in areas such as construction with alternative materials, nutrition and wild animal handling, tourism, managing native seed bank, conservation, etc.
It is important that the volunteer knows where they live does not have the luxuries and comforts of the urban area. It's a really rustic atmosphere, where should be prepared to share a room with other volunteers.
However, it is located a few blocks from a small town and a few km from some very tourist and beautiful people. Buses pass through the route, so it is simple mobility in the area, and also to reach Cordoba Centro buses are taken from the road. There are interesting tours for the area, it is one of the most beautiful areas of the Calamuchita Valley. Volunteers can buy a cell phone while they are in Argentina and add a chip. There are also permanent signal at the animal shelter and Wi-Fi near the house.
Volunteer Opportunities: Animal Rescue Center
Overview
Project Length: From 1 week to 8 weeks
Arrival Airport: Córdoba (COR)
Project Period: Year round
Accommodation: Rustic Cabana
Meals: Breakfast, Lunch and Dinner
Work Schedule: Monday to Friday 6-8 Hours per day
Daily work: Morning and Afternoon
Free days:: 2 during week. Free to sightseeing, Travel, etc.
Requirements: Intermediate Spanish Knowledge
Age Limits: 18 to 45 years old
Airlines: American Airlines, Lan , Tam, Gol, KLM, AirFrance , Aerolineas Argentinas, Etihad, Copa Airlines
Vaccinations: Routine Vaccinations, Rabies, Hepatitis-A and Typhoid wwwnc.cdc.gov
Included:
Airport meet and greet in Cordoba
Accommodation in Animal Reserve 100km from Cordoba, 3 meals a day
Orientation, project briefing in Córdoba
Volunteer project placement 40 hour per week
Support: Local ABV Director support 24/7 during placement
Departure: ABV Staff Escorted Airport Transfer
Not included:
Flights to Argentina. Visas and/or entry-exit fees. Vaccinations. Local Transportation. Travel & Health Insurance. Laundry and Internet.
South America / US$
Weeks
1
2
3
4
5
6
7
8
Argentina (Conservation / Environmental)
895
1015
1175
1330
1490
1645
1800
1965
The volunteer prices and the immersion prices are not combined, you choose from one or the other price.
A Broader View Volunteer (ABV)  allows every traveler to choose their own program start date. This means you can arrive on any flight, any day of the week. Since ABV program fees are 100% tax deductible* we encourage you to fund raise. ABV offers advice and assistance with flight planning, affordable travel insurance, as well as procuring a visa, if necessary. Our ABV staff is available to any your questions. Contact us by email, through the on-line chat feature on our website or call us toll free at 866-423-3258.
WHAT DO MY FEES PAY FOR?
Volunteer Registration Fee – ongoing support from ABV staff, program marketing costs, information pack, administration costs, ABV donation Fund, travel costs to inspect programs and communication costs with volunteers.
Volunteer Program Fee – ABV donation fund, airport pick-up, orientation, program supervision, accommodation and meals during volunteer program period, in-country 24/7 volunteer support and in-country administration costs. As a US Non-Profit Charity Organization all your fees are tax deductible and you can fundraise from our website to pay for the fees.