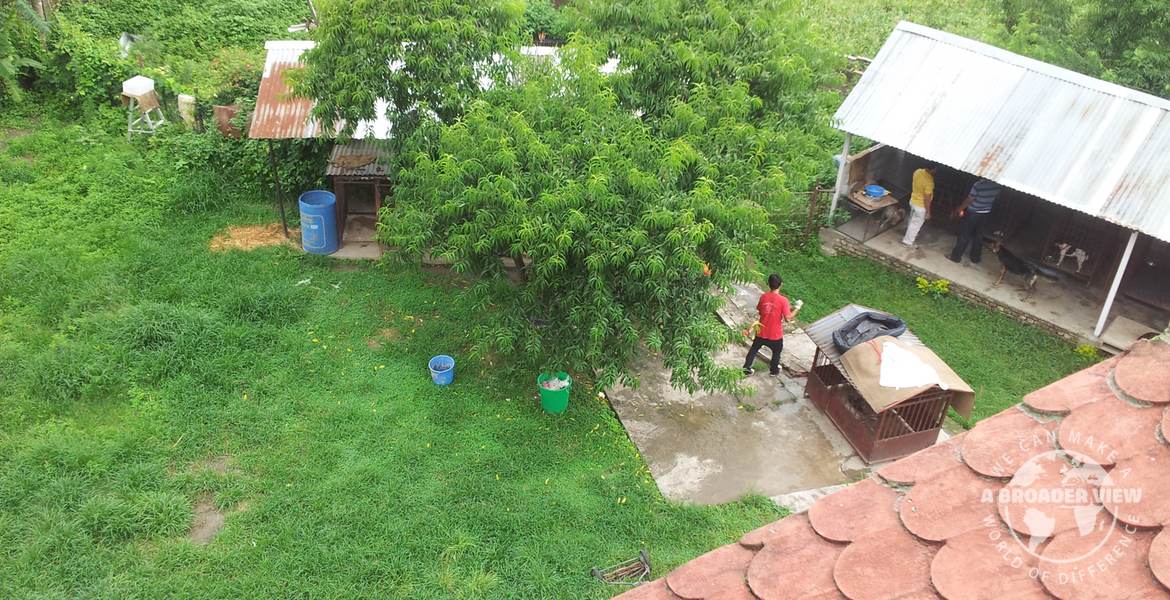 Nearly 25000 dogs are wandering in streets of populated Kathmandu. Many of these dogs are living in very poor condition suffering from starvation, disease and maltreatment. At the same time more 200 people dies every year due to rabies and contact with street dogs so to the animal center had been operating for more than 10 years, rescuing and sheltering the stray dogs and trying to bring down this figure into Zero. Currently the center has 60 dogs under treatment. Animal center is main focus on treating street dogs and currently main objective is focus on three major programs:
1) Animal birth control (sterilization)
2) Rabies vaccination
3) Public Awareness Program
This program could be suitable for anyone who is very animal loving and who wants to build career as a veterinary doctor. You can either volunteer as a PreVet student or post vet (non technical or technical). Interns can help in providing care, examination, field trip, treatment and assistance to the vet Dr during the surgery. On the other hand, the volunteer can participate in awareness campaign about the importance of care of animal and reporting the cruelty to the concern authority at school and local community and also taking care of the ground and painting.
No Prior experience is needed. Volunteer need to be very caring, patience and dedicated. Volunteers need to take anti- rabies vaccination and other required vaccine suggested by your GP in your home country.
Required:
US$100 program fee paid with your program cost.
Volunteer Street Dog Care CenterOverview
Project Length: From 1 week to 12 weeks
Project dates: Year round. Choose any date to arrive.
Arrival airport: Kathmandu (KTM)
Accommodation: Local host family / Host placement center
Meals: Breakfast and dinner daily
Airlines: Turkish Air, Qatar Air, Malaysian Airways, Air India, Jet Airways, Thai Air, Ethiad
Vaccinations: Typhoid and Hep A wwwnc.cdc.gov
Program Schedule
Program starts and ends in Kathmandu
Airport meet and greet in Kathmandu. Afternoon city tour and orientation
Monday to Friday volunteering. 30-40 hours per week
Weekends free to sightseeing
Typical shift work hours are 8am-12pm and 2pm-6pm
Support: Local ABV Director support 24/7 during placement
Departure: ABV Staff Escorted Airport Transfer
Not included:
Flights to Nepal. Entry Visa. Departure taxes. Vaccinations. Local Transportation. Travel Health Insurance. Laundry and Internet.
Extra; Not Included activities:
UNESCO Heritage car/ bike tour full day/half day
Hiking guide hire Horse riding
Nepali Dance Class Nepali language learning (basic/intermediate/advance level)
Trekking around the Himalayas.
Asia
Weeks
1
2
3
4
5
6
7
8
9
10
11
12
Nepal
890
1030
1170
1310
1450
1590
1730
1870
2010
2150
2290
2430
Asia / US$
Weeks
1
2
3
4
Nepal - Nepali Immersion
1050
1310
1650
1950
Any extra week of "accommodation and meals" will be US$210/week after week 4 until week 12, more Nepali lessons can be paid locally to the coordinator.
A Broader View Volunteer (ABV)  allows every traveler to choose their own program start date. This means you can arrive on any flight, any day of the week. Since ABV program fees are 100% tax deductible* we encourage you to fund raise. ABV offers advice and assistance with flight planning, affordable travel insurance, as well as procuring a visa, if necessary. Our ABV staff is available to any your questions. Contact us by email, through the on-line chat feature on our website or call us toll free at 866-423-3258.
WHAT DO MY FEES PAY FOR?
Volunteer Registration Fee – ongoing support from ABV staff, program marketing costs, information pack, administration costs, ABV donation Fund, travel costs to inspect programs and communication costs with volunteers.
Volunteer Program Fee – ABV donation fund, airport pick-up, orientation, program supervision, accommodation and meals during volunteer program period, in-country 24/7 volunteer support and in-country administration costs. As a US Non-Profit Charity Organization all your fees are tax deductible and you can fundraise from our website to pay for the fees.