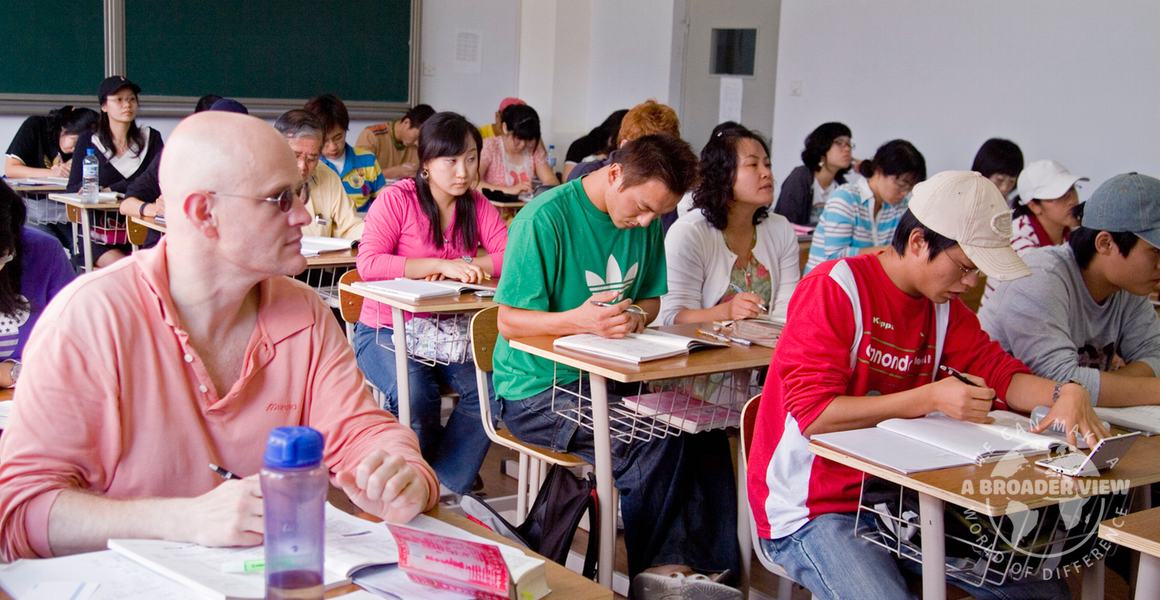 The Program provides international volunteers with opportunities to study not only the Mandarin language and Chinese culture, but also its history and modern society as well through daily cultural immersion activities and the organized events in the local communities in the typical traditional Chinese city mixed with modern life.
The unique program is designed to immerse volunteer candidates in learning Mandarin language through class instruction, social visits and experience to any cultural events, language exchange activities with native Mandarin speakers, and optional electives. The immersion programs integrate all aspects of the language: reading, writing, speaking, listening, grammar, phonetics, and vocabulary. The immersion project will be closely connected with local charity events and volunteer service work in the local community by using the language and culture and customs, the program and course will include and involve any volunteering work and providing the help in local orphanage schools, the health care centers, the conversation sites and the animal adoption park etc. The volunteers could use their own knowledge and expertise to mobilize the local Chinese volunteers to handle the environmental awareness and health care issues etc.
We offer courses at different levels depending on your language skills from absolute beginner to advanced level.
Holidays/Program Closed:
The Chinese Lunar New Year February 4 to 19
The China National Holidays from Oct 1 to 7
International Labour Day Holidays from May 1 to 3

Volunteer Opportunities and Mandarin Lessons
Overview
Project length: From 2 week to 8 weeks
Arrival Airport: Yantai (YNT)
Study Schedule: Monday to Friday 4-5 hours + 2-3 hours volunteering
Age Limits: Minimum 17yrs to 65 solo travelers.
Airlines: Air China, Delta, United, China Souther, Korean Air, Cathay Pacific
Vaccinations: Typhoid and Hep A wwwnc.cdc.gov
Inclusions
Tuition, all textbooks and notebooks,
Accommodation: Two volunteers share one standard youth hostel room with comfortable living facilities such as the bathroom, all beddings and sheets, furniture, air-conditioning facilities, phone with internet access, TV and hostel security and cleaning service
Internet cost in the room
Three meals per day for 7 days a week in the cafeteria on campus;
Free access to use of library and sports facilities on campus;
Local traffic/transportation in Yantai;
Airport pick-up, landing service and support during the whole program;
Assistance in opening any banking account if required with translation/interpretation service;
Program support and logistics service throughout the program such as orientation and coordination;
Assistance in organizing and planning tours and bookings for travels around China;
Visit to museums and city tours around and partaking in any service in charities and local NGOs.
Certificate of Completion of Program;
Arrangements of credits transfer back to home schools;
Help in case of any emergency and need.
Welcome dinner and farewell party;
Airport departure service at Yantai.
Not included:
International round-trip airfare to and from China and China domestic airfare.
Visa application fee for entry into China; Phone bills; All insurance and medical costs;
Any other personal expenses such as laundry, drinks and any traveling costs in other parts of China.
Asia / US$
Weeks
2
3
4
5
6
7
8
China - Mandarin Immersion
1390
1890
2290
2790
3290
3790
4290
A Broader View Volunteer (ABV)  allows every traveler to choose their own program start date. This means you can arrive on any flight, any day of the week. Since ABV program fees are 100% tax deductible* we encourage you to fund raise. ABV offers advice and assistance with flight planning, affordable travel insurance, as well as procuring a visa, if necessary. Our ABV staff is available to any your questions. Contact us by email, through the on-line chat feature on our website or call us toll free at 866-423-3258.
WHAT DO MY FEES PAY FOR?
Volunteer Registration Fee – ongoing support from ABV staff, program marketing costs, information pack, administration costs, ABV donation Fund, travel costs to inspect programs and communication costs with volunteers.
Volunteer Program Fee – ABV donation fund, airport pick-up, orientation, program supervision, accommodation and meals during volunteer program period, in-country 24/7 volunteer support and in-country administration costs. As a US Non-Profit Charity Organization all your fees are tax deductible and you can fundraise from our website to pay for the fees.