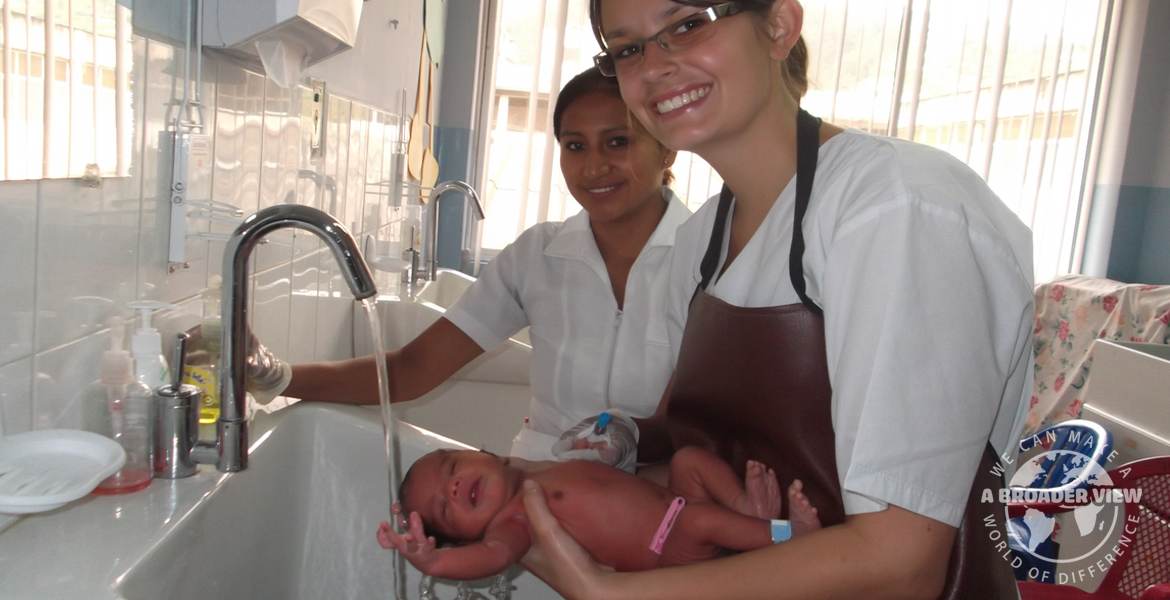 The hospital was founded in 1973. This public hospital offers the best service and technology of all public hospitals in Quito. It provides services for all areas of health to people who don´t have any medical insurance.
The hospital has over 240 beds available and more than 10,500 patients are treated every year. The hospital has 4 basic specialties and 29 subspecialties like Cardiology, Neurology, Pulmonology, etc.
The hospital invites almost all medical students from Quito, and around the country to practice medicine here. Volunteers have the chance to do so as well by rotating through the different areas of the hospital such as emergency room, pediatrics, surgery and more. The main role is to observe, listen and learn from the professionals. There are more than enough doctors and nurses to perform the medical practices and the volunteer can shadow and assist, gaining valuable hands on experience that a regular classroom or lecture hall cannot teach.
This is a great chance to improve your skills, build your resume by learn about medicine in a developing nation and improve your Spanish. We recommend our language immersion option for those less than proficient in Spanish (be able to talk 8 hours a day in Spanish with the local staff). However, translator are available (extra $40 per day/5hours) to help you get acclimated into the project.
Required:
2-3 White scrubs required (can buy in the hospital US$35-40), white comfortable shoes or white sneakers and bring basic tools as: oximeter, stethoscope, strip thermometer, gloves, mask, cleaning blue & red pens.
US$180 Hospital fee paid with your program cost (1 to 12 weeks program). This will help buy supplies for the hospital.
Volunteer Opportunities: Ecuador Quito Medical
Overview
Arrival to Airport: Quito (UIO) Program starts and ends in Quito
Project Length: 1 weeks to 12 weeks
Project Period: Year round
Accommodation: Host family
Meals: breakfast, lunch, and dinner
Work Schedule: Monday to Friday 6 hours per day
Daily work: 8:00am to 14:00pm approx
Weekends: free to sight see, travel
Requirements: Intermediate Spanish Knowledge or Language Immersion Available
Age Limits: 18 to 65 years old
Minimum Age: 12 to 17 years *IF traveling with parents or permission of parents
Airlines: Lan Ecuador, American, United, Delta, Avianca, Taca
Vaccinations: Routine Vaccinations, Hepatitis-A and Typhoid
Inclusion
Airport meet and greet in Quito
Host Family accommodation, 3 meals a day and laundry
Orientation, project briefing in Quito
Volunteer project placement 30 hour per week
Support: Local ABV Director support 24/7 during placement
Departure: ABV Staff Escorted Airport Transfer
Not included:
Flights to Quito. Visas and/or entry-exit fees. Vaccinations. Local Transportation. Travel & Health Insurance. Laundry and Internet. Administrative Fee: US$180 added to your ABV account.
South America /US$
Weeks
1
2
3
4
5
6
7
8
9
10
11
12
Ecuador (Quito)
895
1050
1340
1340
1570
1570
1860
1860
1920
2030
2180
2330
The volunteer prices and the immersion prices are not combined, you choose from one or the other price.
South America / US$
Weeks
1
2
3
4
Ecuador - Spanish Immersion
1065
1340
1615
1990
Any extra week of "accommodation and meals" will be US$150/week after week 4 until week 12, more Spanish lessons can be paid locally to the coordinator.
A Broader View Volunteer (ABV)  allows every traveler to choose their own program start date. This means you can arrive on any flight, any day of the week. Since ABV program fees are 100% tax deductible* we encourage you to fund raise. ABV offers advice and assistance with flight planning, affordable travel insurance, as well as procuring a visa, if necessary. Our ABV staff is available to any your questions. Contact us by email, through the on-line chat feature on our website or call us toll free at 866-423-3258.
WHAT DO MY FEES PAY FOR?
Volunteer Registration Fee – ongoing support from ABV staff, program marketing costs, information pack, administration costs, ABV donation Fund, travel costs to inspect programs and communication costs with volunteers.
Volunteer Program Fee – ABV donation fund, airport pick-up, orientation, program supervision, accommodation and meals during volunteer program period, in-country 24/7 volunteer support and in-country administration costs. As a US Non-Profit Charity Organization all your fees are tax deductible and you can fundraise from our website to pay for the fees.