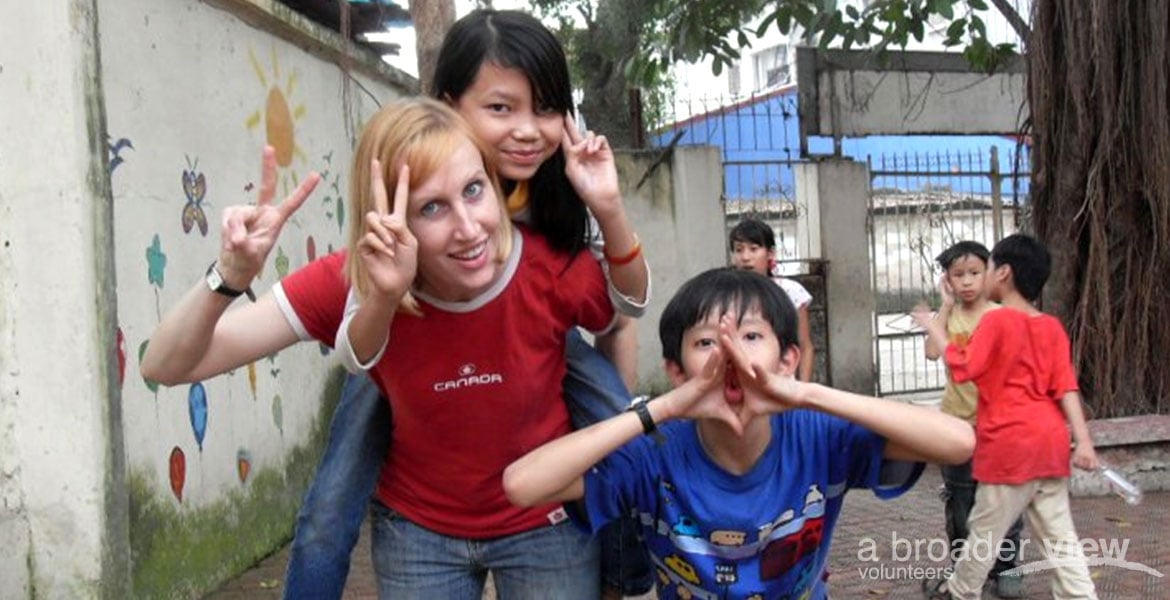 Phnom Penh, once considered to be the loveliest of Indochina's French-built cities, was called the "Pearl of Asia". Today it is a bustling city. The city has a mix of French colonial and Khmer architecture, and sits at the base of the Mekong, Bassac and Tonlé Sap Rivers. In the city there are a number of Wats (temple-monasteries), museums and other places of interest which can be visited on the weekends.
For some, the capital city can be quite a shock. Phnom Penh can be a very hot and dusty, the streets are busy with cars, people, motorbikes and street children begging for hand outs. In the past 30 years the country has undergone extreme challenges, war and destruction.
There is real poverty in Cambodia, especially on the streets of Phnom Penh, where many wary countryside villagers end up in search of a better life. Poor people, particularly ethnic minorities, are often uninformed about their rights and lack access to legal assistance, health care and especially education.
Our programs focus on orphan children, rescued from a life on the streets. Providing a home based, love and support, and some education will help break the vicious poverty cycle that these kids would otherwise be destined for.
Overview
Project Length: From 3 weeks to 12 weeks
Arrival Airport: Phnom Penh (Code: PNH)
Work Schedule: Monday to Friday 6-8 hours per day
Requirements: Tourist Visa + Police Check
Age Limits: Minimum 18yrs or older for solo travelers.
Program Schedule
Program starts and ends in Phnom Penh
Airport meet and greet at airport. Afternoon city tour and orientation
Monday to Friday volunteering. 30-35 hours per week
Weekends free to sightseeing
Typical work hours: 630am - 800pm shirt work
Support: Local ABV Coordinator support 24/7 during placement
Departure: ABV Staff Escorted Airport Transfer
Not included:
Flights to Cambodia. Entry Visa. Departure taxes. Vaccinations. Local Transportation. Travel & Health Insurance. Laundry and Internet
Asia / US$
Weeks
1
2
3
4
5
6
7
8
9
10
11
12
Cambodia
-
-
1250
1250
1490
1490
1780
1780
-
-
-
-
A Broader View Volunteer (ABV)  allows every traveler to choose their own program start date. This means you can arrive on any flight, any day of the week. Since ABV program fees are 100% tax deductible* we encourage you to fund raise. ABV offers advice and assistance with flight planning, affordable travel insurance, as well as procuring a visa, if necessary. Our ABV staff is available to any your questions. Contact us by email, through the on-line chat feature on our website or call us toll free at 866-423-3258.
WHAT DO MY FEES PAY FOR?
Volunteer Registration Fee – ongoing support from ABV staff, program marketing costs, information pack, administration costs, ABV donation Fund, travel costs to inspect programs and communication costs with volunteers.
Volunteer Program Fee – ABV donation fund, airport pick-up, orientation, program supervision, accommodation and meals during volunteer program period, in-country 24/7 volunteer support and in-country administration costs. As a US Non-Profit Charity Organization all your fees are tax deductible and you can fundraise from our website to pay for the fees.