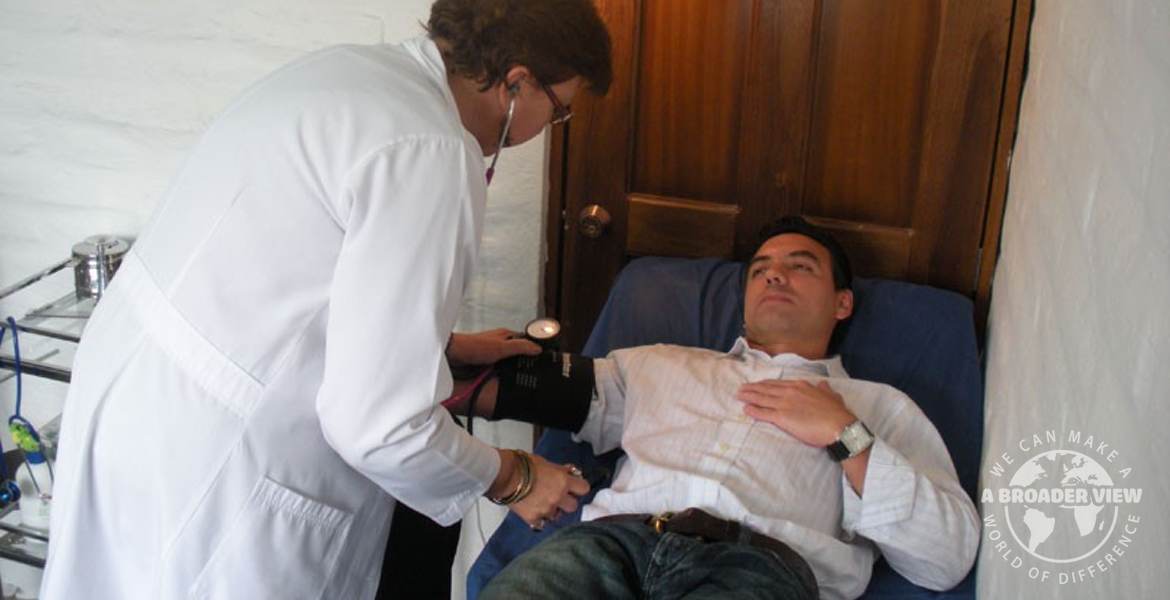 This institution was born in December 1984 with the authorization of the Ministry of social well-being; the institution focuses its work in the areas of: Physical therapies, technical help, occupational therapy, language therapy, medical services, and protection of the rights in benefit of the disabled persons
Basic in Spanish is required for all healthcare placement. This project can be combined with our Medical Language Immersion.
Required:
2-3 White scrubs required, white comfortable shoes or white sneakers and bring basic tools as: oximeter, stethoscope, strip thermometer, gloves, mask, cleaning blue & red pens.
US$100 Hospital fee paid with your program cost (1 to 6 weeks program). This will help buy supplies for the hospital.
US$200 Hospital Fee paid with your program cost (7 to 12 weeks Program)
Physical Therapy:
The institution treats different medical conditions by using different physical and mechanic tools previous to a medical evaluation.
Services:
Cinesitherapy
Thermotherapy
Criotherapy
Electrotherapy
Fototherapy
Therapeutic pool
Hidrotherapy, among others
Occupational Therapy:
Through this therapy, it is possible to achieve the functional improvement of the shoulders; wrist and hand so that the patient can develop the everyday activities such as getting dressed, feed himself, etc.
Services:
Training for the everyday activities
Vocational training
Movement exercises, strength recovery, relaxing techniques, early stimulation
Language Therapy:
This therapy improves the language Development so that the patient can express needs and emotions; also, the auditive perception of the patient is improved.
Services:
Sounds
Comprehension, expressions
Help with the homework
Language and communication therapy
Hearing problems
Orthopedics:
Help is given to the patients who use any orthopedic tool
Medical attention:
Besides the services in the area of therapies, this center offers the following medical services:
General Medicine
Trauma
Urology
Audiology
Dental care unit
Psychology
Psychological pedagogy
Volunteer Premedical Opportunities
Overview
Project length: From 1 week to 12 weeks
Project dates: Year round. Choose any date to arrive.
Arrival airport: Quito (UIO)
Accommodation: Local host family
Meals: Breakfast, lunch and dinner
Airlines: Lan Ecuador, American, United, Delta, Avianca, Taca
Vaccinations: Routine Vac, Hep-A and Typhoid www.cdc.gov
Inclusion
Program starts and ends in Quito
Airport meet and greet in Quito.  Afternoon city tour and orientation
Monday to Friday volunteering. 40 hours per week
Weekends free to sightseeing
Typical shift work hours are  8am-12pm and 2pm-6pm
Support: Local ABV Director support 24/7 during placement
Departure: ABV Staff Escorted Airport Transfer
Not included:
Flights to Quito. Entry Visa. Departure taxes. Vaccinations. Local Transportation.
Travel & Health Insurance. Laundry and Internet
South America /US$
Weeks
1
2
3
4
5
6
7
8
9
10
11
12
Ecuador (Quito)
895
1050
1340
1340
1570
1570
1860
1860
1920
2030
2180
2330
The volunteer prices and the immersion prices are not combined, you choose from one or the other price.
South America / US$
Weeks
1
2
3
4
Ecuador - Spanish Immersion
1065
1340
1615
1990
Any extra week of "accommodation and meals" will be US$150/week after week 4 until week 12, more Spanish lessons can be paid locally to the coordinator.
A Broader View Volunteer (ABV)  allows every traveler to choose their own program start date. This means you can arrive on any flight, any day of the week. Since ABV program fees are 100% tax deductible* we encourage you to fund raise. ABV offers advice and assistance with flight planning, affordable travel insurance, as well as procuring a visa, if necessary. Our ABV staff is available to any your questions. Contact us by email, through the on-line chat feature on our website or call us toll free at 866-423-3258.
WHAT DO MY FEES PAY FOR?
Volunteer Registration Fee – ongoing support from ABV staff, program marketing costs, information pack, administration costs, ABV donation Fund, travel costs to inspect programs and communication costs with volunteers.
Volunteer Program Fee – ABV donation fund, airport pick-up, orientation, program supervision, accommodation and meals during volunteer program period, in-country 24/7 volunteer support and in-country administration costs. As a US Non-Profit Charity Organization all your fees are tax deductible and you can fundraise from our website to pay for the fees.