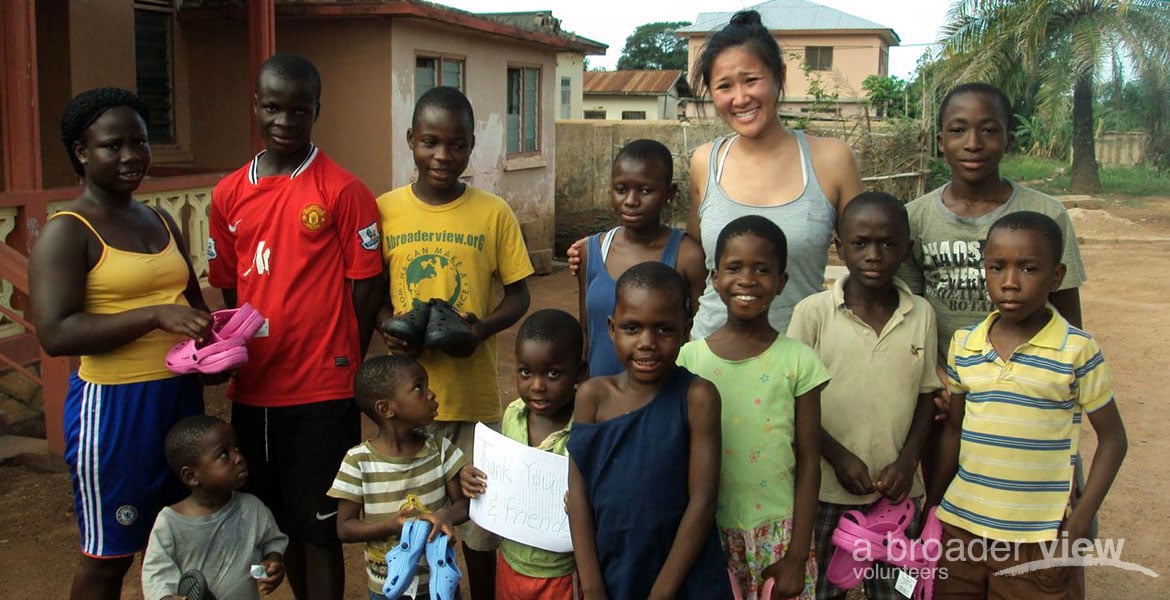 This is an rare opportunity to help with the extensive health research projects within the Kpando Municipality. This research was a community-based assessment of health needs in the Kpando District. The outcomes showed that there is a high burden of disease caused by infectious diseases. It also showed that access to health care is low due to financial and geographical restraints. There is a lack of adequate equipment, staff, training and drugs and a general lack of hygiene. In all communities poverty and lack of knowledge are considered important underlying causes for health problems and it was recommended to provide health information and education to community members.
Volunteers will be contributing their time and efforts in the following research areas:
HIV/Aids awareness
health education
disability information
maternity health
rural community island health assessments
Volunteers will participate in home visits, school drama presentations, information gathering on the topics above, interviewing local people in the community. You will work closely with the local health care facilities, the local ambulance staff, local schools and other local NGOs. Volunteers will be placed depending on their skills, experience and the needs of the ongoing projects. (not all research runs year round). All projects are designed, implemented and evaluated in cooperation with community members, local authorities and volunteers. Every year projects are reviewed to assure applicability and continuity.
Volta placements transportation cost is $180 to be added to your invoice. This is a 4-5 hour journey which may include local bus/lake crossing weather dependent
Volunteer Opportunities: PreMed Programs
Overview
Project Length: From 2 week to 8 weeks
Arrival Airport: Accra (Code: ACC)
Work Schedule: Monday to Friday 8 hours per day
Requirements: Tourist Visa. Ground transportation cost $180
Age Limits: Minimum 17yrs or older for solo travelers.
Minimum Age: 12 to 16 yrs if traveling with parents.
Airlines: British Air, Delta, United, KLM, Lufthansa
Vaccinations: Yellow Fever, Malaria, Hep A, typhoid wwwnc.cdc.gov
Inclusions
Accommodation: Home Stay or onsite in Orphanage
Meals: Breakfast, lunch and dinner daily
Arrival: Airport meet and greet. Overnight in Accra.
Orientation: Project Overview and Orientation
Support: Pre-trip written guide, In-country ABV staff available 24/7
Departure: ABV Staff Escorted Airport Transfer
Not included:
Flights to Ghana. Entry Visa. Vaccinations. Local Transportation. Travel & Health Insurance. Laundry and Internet
Africa / US$
Weeks
1
2
3
4
5
6
7
8
9
10
11
12
Ghana
820
995
1290
1290
1490
1490
1690
1690
1840
1990
2140
2290
A Broader View Volunteer (ABV)  allows every traveler to choose their own program start date. This means you can arrive on any flight, any day of the week. Since ABV program fees are 100% tax deductible* we encourage you to fund raise. ABV offers advice and assistance with flight planning, affordable travel insurance, as well as procuring a visa, if necessary. Our ABV staff is available to any your questions. Contact us by email, through the on-line chat feature on our website or call us toll free at 866-423-3258.
WHAT DO MY FEES PAY FOR?
Volunteer Registration Fee – ongoing support from ABV staff, program marketing costs, information pack, administration costs, ABV donation Fund, travel costs to inspect programs and communication costs with volunteers.
Volunteer Program Fee – ABV donation fund, airport pick-up, orientation, program supervision, accommodation and meals during volunteer program period, in-country 24/7 volunteer support and in-country administration costs. As a US Non-Profit Charity Organization all your fees are tax deductible and you can fundraise from our website to pay for the fees.