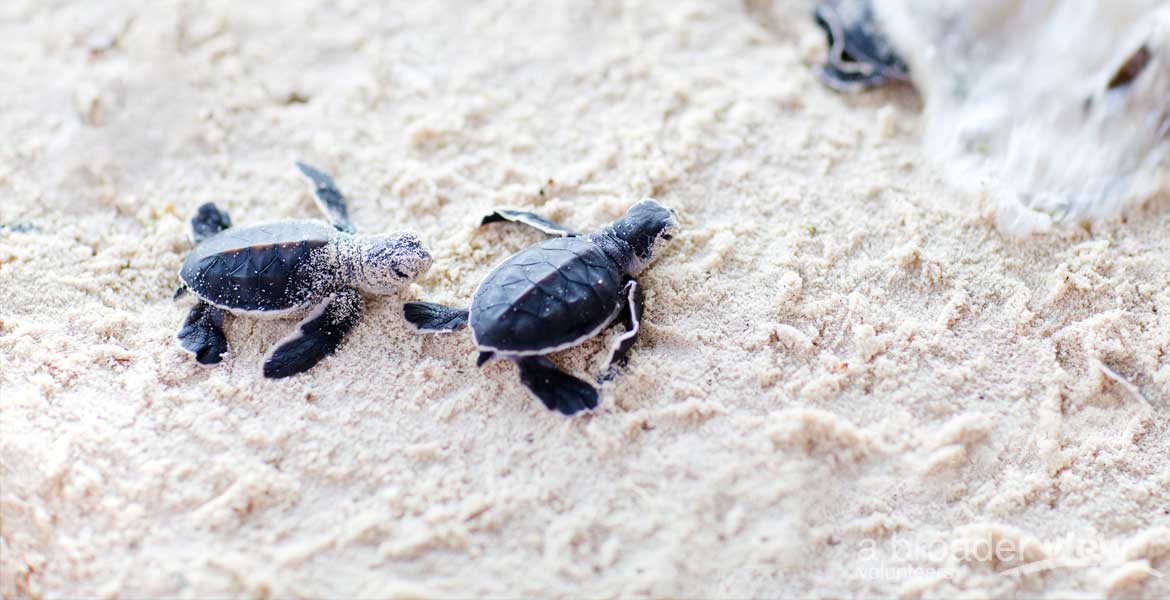 This park is the most important area in the entire west half of the Caribbean for the nesting of the green turtle. Volunteers participate on the sea turtle preservation including monitoring and registering nesting patterns, record keeping of eggs, moving eggs to the hatchery, beach patrols, freeing of the newborns to the ocean. Experience not required, but anticipate strange work hours (middle of the night!) and lots of time spent on the beach.
Our projects are open to individuals as well as groups. We know that volunteers play a vital role in the conservation efforts: without outside assistance, these projects would be lost. Join them and make a difference!
Volunteers must arrive to San Jose in the morning or Noon flights, night flights will delay the start of your program by one day.
Important: Arrival flights must be before 10pm (no exceptions) to San Jose and departure flight should be after 1pm. And arrivals/departures only Mondays to Thursdays, Not Saturday or Sunday.
Volunteer opportunities Costa Rica Sea Turtles
Overview
Project length: From 2 weeks to 6 weeks
Arrival Airport: San Jose (SJO)
Work Schedule: 6-8 hours per day, 6 days a week
Requirements: Basic Spanish, independent bus ride to/from project site
Age Limits: Minimum 18yrs or older for solo travelers.
Minimum Age: 12 to 17 yrs if traveling with parents.
Program Schedule
Program starts and ends in San Jose
Airport pick up. Project orientation and first night spent in San Jose.
Transfer to bus station, including bus ticket to project
Pick up at bus station and escort to project site on arrival at coast
6 days a week work shifts.
Morning and late night volunteer shifts including night patrols.
Transfer, bus fare back to San Jose. Pick up, last night in San Jose
Airport transfer to San Jose Airport provided
Support: Local ABV Director support 24/7 during placement
Departure: ABV Staff Escorted Airport Transfer
Not included:
Flights. Entry Visa. Departure taxes. Vaccinations. Local Transportation. Travel & Health Insurance. Laundry and Internet
Central America / US$
Weeks
2
3
4
5
6
Costa Rica (Sea Turtles)
1300
1490
1720
1950
2170
A Broader View Volunteer (ABV)  allows every traveler to choose their own program start date. This means you can arrive on any flight, any day of the week. Since ABV program fees are 100% tax deductible* we encourage you to fund raise. ABV offers advice and assistance with flight planning, affordable travel insurance, as well as procuring a visa, if necessary. Our ABV staff is available to any your questions. Contact us by email, through the on-line chat feature on our website or call us toll free at 866-423-3258.
WHAT DO MY FEES PAY FOR?
Volunteer Registration Fee – ongoing support from ABV staff, program marketing costs, information pack, administration costs, ABV donation Fund, travel costs to inspect programs and communication costs with volunteers.
Volunteer Program Fee – ABV donation fund, airport pick-up, orientation, program supervision, accommodation and meals during volunteer program period, in-country 24/7 volunteer support and in-country administration costs. As a US Non-Profit Charity Organization all your fees are tax deductible and you can fundraise from our website to pay for the fees.