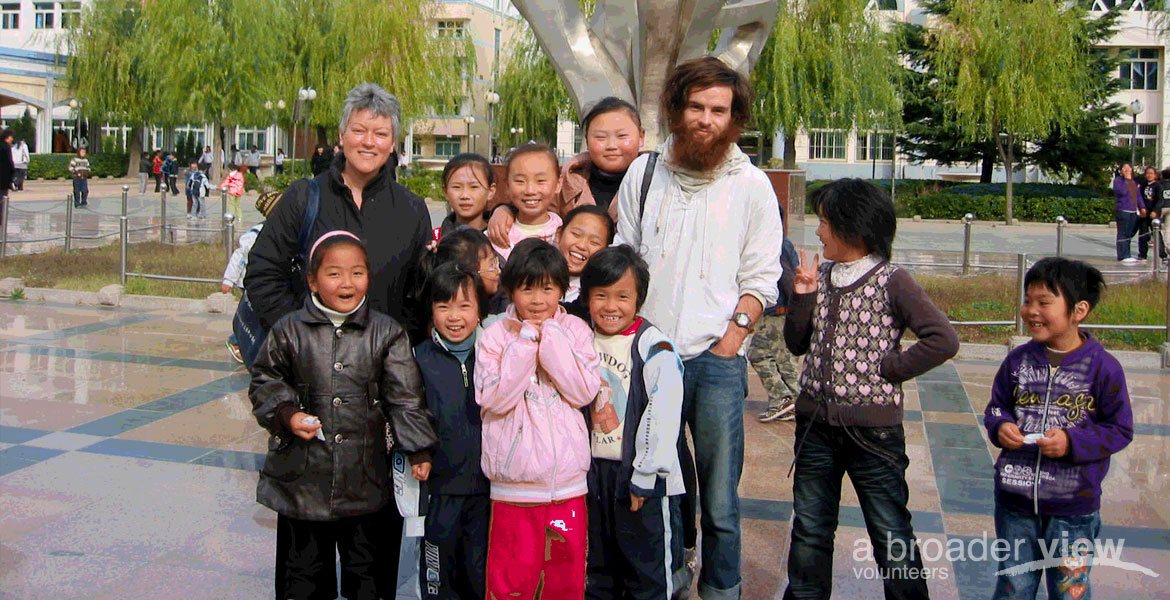 Located in northeastern China, the city of Yantai sits on the coast of the Shandong Peninsula. Once recognized as the most "Charming City of China, Yantai is a small but busy shipping port city that to this day still retains some of its colonial charm. Unlike the large metropolis of Beijing and Shanghai, Yantai has its own unique character and history. In 1861, Yantai became one of the first opening ports in the modern China. There is evidence that the city of Yantai existed as long as 10,000 years ago and was used as a means of defense against pirates. Today you can still see the well preserved navy base which dates back to the Ming Dynasty.
Yantai is known for its year round pleasant weather, and an abundant of fruit industries. The long coastline around Yantai offer a plentitude of seafood - scallops, crabs and prawns, are all easily available. The striking scenery in and around the city has earned the area acclaim by the United Nations, which lists it as one of the most inhabitable places in the world. Rolling hills rise above the areas many rivers, and are framed by beaches and neighboring islands.
With China's rapid economic development, facilities in Yantai are improving, more emphasis on education, and transportation is becoming more and more convenient. The need for native English speakers is high, as the country opens its doors to the rest of the World.
Holidays/Program Closed:
The Chinese Lunar New Year February 4 to 19
The China National Holidays from Oct 1 to 7
International Labour Day Holidays from May 1 to 3
Overview
Project length: From 1 week to 8 Weeks
Arrival Airport: Yantai (YNT)
Work Schedule: Monday to Friday 4-5 hours per day
Requirements: Tourist Visa, native English speaker
Age Limits: Minimum 18yrs or older for solo travelers.
Airlines: Air China, Delta, United, China Souther, Korean Air, Cathay Pacific
Vaccinations: Typhoid and Hep A wwwnc.cdc.gov
Inclusions
Accommodation: Private dorm room with bathroom
Meals: 3 Meals
Arrival: Airport meet and greet by ABV Staff
Orientation: Project Overview and Orientation
Support: Pre-trip written guide, In-country ABV staff available 24/7
Departure: ABV Staff Escorted Airport Transfer
Not included:
Flights. Entry Visa. Departure taxes. Vaccinations. Local Transportation. Travel & Health Insurance. Laundry and Internet
Asia / US$
Weeks
2
3
4
5
6
7
8
China
900
1050
1050
1200
1200
1350
1350
Asia / US$
Weeks
2
3
4
5
6
7
8
China - Mandarin Immersion
1390
1890
2290
2790
3290
3790
4290
A Broader View Volunteer (ABV)  allows every traveler to choose their own program start date. This means you can arrive on any flight, any day of the week. Since ABV program fees are 100% tax deductible* we encourage you to fund raise. ABV offers advice and assistance with flight planning, affordable travel insurance, as well as procuring a visa, if necessary. Our ABV staff is available to any your questions. Contact us by email, through the on-line chat feature on our website or call us toll free at 866-423-3258.
WHAT DO MY FEES PAY FOR?
Volunteer Registration Fee – ongoing support from ABV staff, program marketing costs, information pack, administration costs, ABV donation Fund, travel costs to inspect programs and communication costs with volunteers.
Volunteer Program Fee – ABV donation fund, airport pick-up, orientation, program supervision, accommodation and meals during volunteer program period, in-country 24/7 volunteer support and in-country administration costs. As a US Non-Profit Charity Organization all your fees are tax deductible and you can fundraise from our website to pay for the fees.