Volunteering abroad was always on my list of things to do. However, other trips and commitments, in addition to a certain fear of traveling alone, contributed to always postponing that plan.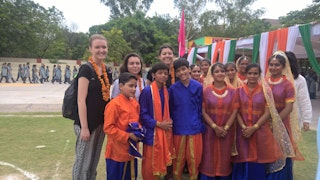 Volunteering abroad was always on my list of things to do. However, other trips and commitments, in addition to a certain fear of traveling alone, contributed to always postponing that plan. In December 2018 I finally decided to try it and spent three weeks in Jaipur, India. During this period, I taught English, general culture and art to children and adolescents from underprivileged communities and I have to admit that I learned a lot more than I expected.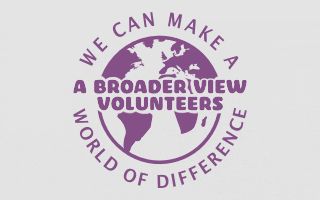 Volunteer Harshika Chowdhary Review India Jaipur Medical Mission Program
In addition to cultural immersion, I have learned many things that may be relevant for those interested in different destinations and volunteer programs. In this blog I will tell you about my experience with this program in a country like India.
How to find the place to do your volunteering?
Before opting for a particular volunteer organization, I researched the alternatives that most corresponded to the work I would most like and for which I would be more qualified. My reason was to select the country which I identified the most. In my case, I had always wanted to go to India, that's why this was my starting point.
The second step was the choice of the volunteer program. After much research, I discovered that there are numerous NGOs and institutions that assist children in orphanages and schools, helping in the teaching of a foreign language. In addition to these options, medical or animal care practices are also very popular in India.
Since I wanted to have some kind of interaction with people, I chose to look for places that would encourage this type of work and that was when I came across the Empowering Women Program, from A Broader View in India. With this nonprofit, I discovered my motivation: to help women and girls feel more comfortable with their knowledge in English.
First Impression..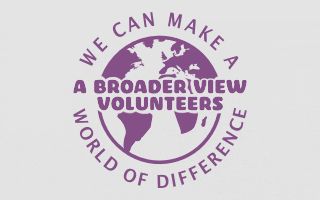 Jaipur is a mole hole and reflects India with all its contrasts. There is the "Incredible India" advertised by the Indian Ministry of Tourism, the India of sumptuous palaces and castles, hotels in palaces or old trading houses, deserts and palm beaches, and the sea of ​​saris and flowers.
Unfortunately, India is also a so-called emerging country with all its attendant side effects: poverty, misery, beggars, filth and chaos. India is polarizing. It is not for nothing that one either loves or hates the country. Poor and rich, old and new, ugly and beautiful are very close to each other. India's population is 1.3 billion, making India one of the most populous countries in the world just after China.
How much does it cost to volunteer?
Another key point for me when choosing a volunteer was the costs. Having certain "comforts" in the place of destination was important to me, but without that being a financial impediment.
The value I paid included lodging, breakfast and dinner, plus 24-hour assistance in case of an emergency. When I calculated all this, I realized that it was not really an expensive program and that it also met my expectations.
Suggestion: Before paying, I asked the organizers of the program to contact volunteers who had already completed the program and who had some experience. This helped me determine if the institution was really serious and also allowed me to get an idea of ​​what the day-to-day of the project would be like in practice. Also check the reviews, video feedbacks, and pictures of the program, house, local coordinators.
You should also take into account the costs of program registration, airfare, travel insurance and daily meals.
My first step was to listen to people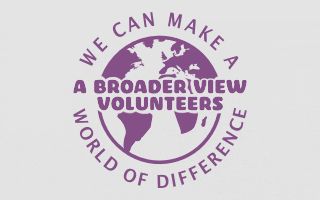 Before starting to teach, I had an orientation, where they taught me some of the Indian customs, they presented me the projects and they told me a bit about the touristic points in Jaipur so that I knew the city after working hours. This orientation is mandatory for all volunteers of this program before starting work on their due projects.
The first thing I did when I joined the project, after recovering from the jet lag, was to listen to the needs of the girls who were part of the group for whom I would teach English. In this way, I managed to understand their level of English a little, to observe the grammatical and vocabulary aspects in which I had to deepen and perceive the topics that they would like to learn.
They asked me to present stories of inspiring women, which I found quite interesting and showed me that I had chosen the right program for me. The classes took place inside a space where an art gallery also works and, for this reason, the first woman I thought of was Frida Kahlo.
I searched for the story of the artist, I made a presentation and selected possible videos to present in the class. With that, in addition to the language, the girls would learn a little about the artist's work, which was totally unknown to them.
Due to the group's great interest in fashion, the second character in the class was the designer Coco Chanel. As I have a background in journalism, I also did some writing workshops aimed at the topics I presented.
Always Open to The Unexpected
The first day in Jaipur, I discovered that in addition to teaching English to women and girls in the morning, I would also need to prepare classes for a group of children between 6 and 12 years in the center after school. I decided not to choose a program with children, because I was afraid of not having much connection with the children.
However, they were so kind to me that the experience was absolutely wonderful. It was without a doubt one of the greatest personal achievements during my time in India. Teaching beginners and being surrounded by energetic children was a huge challenge, but the art classes, the YouTube educational videos and the many games helped me focus my volunteering on learning. The flowers and chocolates that I received at the end of my project, in addition to the smiles, are details that I will keep with me forever.
Poverty and misery - can it cope?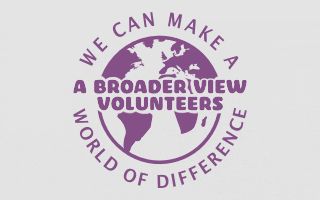 Granted, there is dirt and misery and the plump life on the street is not always easy to handle for the faint-hearted when there are mending dogs, begging young mothers, obtrusive smells and sewers next to the playground.
However, right the next-door, kids are laughing, teenagers are holding hands, hairdressers are doing their jobs on the street, people are lovingly decorating their shop. Between misery and splendor are often just a few minutes' walk. The fact is: infinitely many stimuli pour into one - music, colors, smells, smells, encounters. It helps, if at least the accommodation allows peace.
Learn to teach
English is not my native language (good, if you are) and that's why I had to revise some grammar rules that allow me to teach correctly. In addition, throughout my research on the topics of the classes, I noticed that I incorporated new words into my English vocabulary, I needed to study more the prepositions, which are not my forte, besides other details of the English language.
The contact with other volunteers in the house where I lived, made me know more cultures, accents and anecdotes of other projects of the organization. This exchange greatly enriched the content of my classes and enriched my knowledge not only about the different cultures of my fellow volunteers, but also about the Indian customs that they witnessed and shared with me in the process.
Listen more ...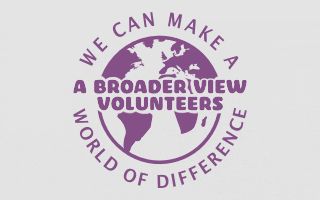 Another very important question during my volunteering was to be always attentive to listen all around. After a few weeks of listening to the girls conversing in Hindi, one of the details that struck me most was that I began to understand their accent in English.
Thus, I discovered that listening to language students speaking in their native language can be very useful when it comes to understanding the possible problems of pronunciation or learning of English grammar. It can be the pronunciation of some words or the position of the verb in the sentence. During my stay in the city I took the opportunity to learn some basic phrases in Hindi, to communicate better.
So, I discovered that, for example, the phrase "my name is Flávia" in Hindi would say "mere naa Flávia hai", that is, "my name Flávia is", This can explain the way they think about the structure of the sentence and show the possible difficulties in constructing similar sentences in languages ​​such as English or Spanish. All these nuances have given me a new perspective on teaching and learning languages.
What can you eat?
India Belly is the Indian counterpart to Montezuma's revenge, ie: gastrointestinal disease due to unhygienic food. In fact, many India travelers have to deal with that.
However, you do not have to, especially if you pay close attention to a few aspects. In general, everything that comes in contact with uncooked water should be taboo for Americans and Europeans and Asians, especially salad and ice cubes. In better, even luxury hotels, there are only limited reservations in this respect. For vegetarians, India, the country with the world's lowest meat consumption per capita, is a paradise by the way.
What do I have to consider before the trip?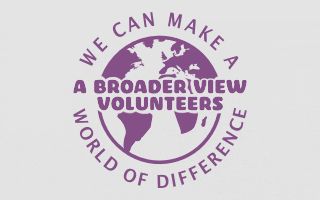 India is a huge country with 3.3 million square kilometers. There are many preparations you should do to make a trip. The spectrum ranges from an organized weekly tour to a month-long, individual backpacker trip. Vacationers should therefore be aware of what and where they want to go.
Guide and driver - helpful or expendable?
Anyone who moves only on tourist paths, can easily do it alone. Even the lanes of inner cities are theoretically having no more danger during the day than anywhere else. However, it's still easier with a local guide. Local guide will act as a protection against intrusive people who want to sell something.
If you are heading for several cities, you should urgently afford a chauffeur. It is a rental car necessarily preferable. At around $40 per day, that's not even expensive. Fact is: cows and people on the road, potholes, left-hand traffic, inadequately lit cars - all this can quickly overwhelm an inexperienced India driver.
What should not be missed?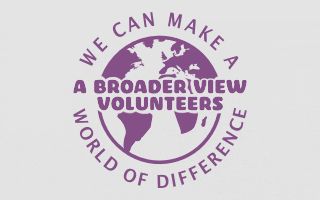 India has so much to see that even a dozen trips are barely enough to see everything. The country is extremely large with over 3,000 kilometers in length and width, and the motorway and express train network is only just beginning to emerge.
Let's say, besides volunteering, you have to plan a lot of travel time (and/or flights) for longer distances. For beginners, the concentration on a region is recommended. Popular one is Rajastan round trips or a trip in the Golden Triangle.
What I had left
Before this experience, I always wondered how much volunteers really contribute to personal development, but I was surprised. It never occurred to me that I could learn so many practical things with the girls and boys who attended my classes for three weeks.
Actually, I always felt very insecure because I did not know how much I could teach and maybe that's why I had postponed this trip so much. However, experience showed me that we can offer much more than we imagine and that, if we open our minds, we will learn much more than we expect. Being willing to listen and test your knowledge are two big steps you will have to take to ensure that your volunteer experience is incredible.
Have a great Volunteer Experience in India...enjoy
Lisa Gragor
2018 Jaipur trip