Volunteer Name: Don & Samantha Shipman
Project Location: Belize      
Volunteered At:  Children's Home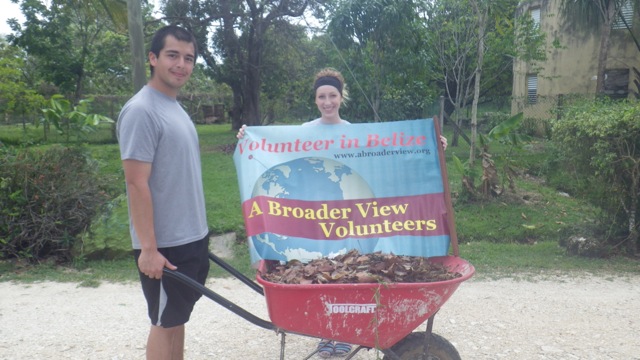 What was your favorite memory of this trip?
Don: Watching my daughter, Samantha (age 20), follow in my footsteps as we taught a 3-hour block of instruction to the staff on Pediatric First Aid, CPR and Epilepsy Awareness.
Sam: Teaching medicine to the staff and playing with my favorite child (Down' Syndrome).
What was the most difficult thing you experienced?
Don: Nothing really. I have spent many years operating in underdeveloped countries.   
Sam: Not being able to take pictures of the children. I understand the reasoning behind this rule, but would have cherished pictures of the kids for the rest of my life.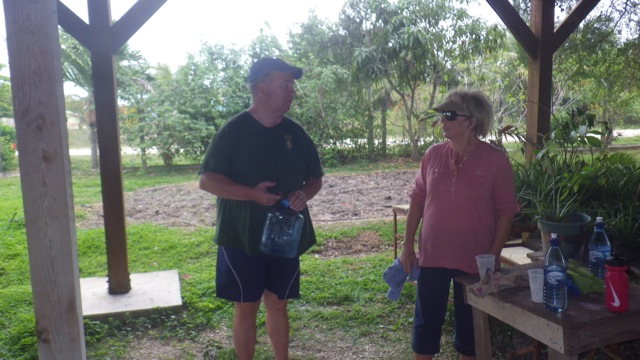 What was the one thing you wished you were better prepared for?
Nothing. The information provided by ABV was 100% accurate. You are to be commended for "No Surprises!"
Any tips for future volunteers… (clothing, travel, personal items, donations, sightseeing etc)
1.      ALWAYS stay tied in with your respective State Department to know what is going on in the country before you get there. If you are a U.S. resident, I strongly recommend that you sign up for their Smart Traveler Enrollment Program (STEP). Seeà https://step.state.gov/step/
2.      I always take Doxycycline. Traveler's Diarrhea prevention (also an anti-malarial in some areas).
3.      I take soccer balls with me all over the world. It is THE universal game and kids will come to you like bees to honey! I also give them a new pump and plenty of needles.
4.      Bug spray, bug spray & bug spray. Did I mention bug spray? Primetherine impregnation for your clothing is also recommended. The soak/saturation impregnation method is much better than the spray-on.
5.      The diet is rice/wheat. Virtually no veggie or fruit. In short order you may begin to crave these things. There is an excellent Chinese restaurant about a mile's walk away. Two supermarkets are co-located here as well. There is a Lebanese place at the Manatee lookout about 1 ½ miles away. Choc's Grocery (a shack) is located 200 meters from the front gate of the Center.  Choc's was our refill point for all drinking water (jugs/bottled), cola, a fantastic chocolate milk and other snacks.
6.      Great Wifi on-site. Remember to always keep your phones on Airplane Mode to avoid roaming charges. Bring your laptops/tablets.
7.      Electrical outlets are 110V (same as U.S.), so recharging in as simple as just plugging-in.
8.      We were there 8 days and took one day off. We rented a mini-van and driver for a day ($163) and drove across Belize (east to west to east). We went to the Guatemalan border, visited the Mayan ruins at Xuantunich, did the open-air market at San Ignacio (best on a Saturday) and generally just enjoyed traveling across this beautiful country.
How would you describe/rate your experience working with the ABV staff in the USA?
The ABV staff is easily one of the best groups I have associated with over the years. Very professional: Responsive, timely and continuous with relevant information.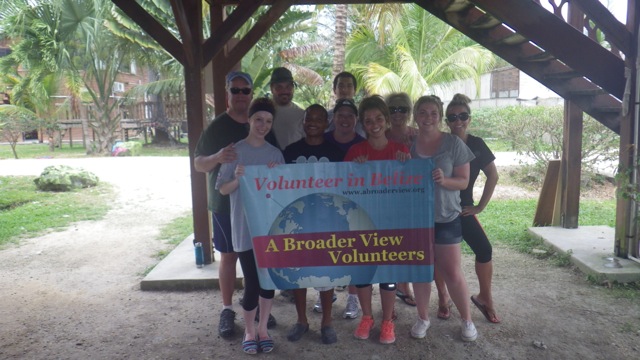 How was the local ABV Director and the support provided in-country?
Agatha is a gem! Wufie is great…a true asset to the organization. Numerous others. Here is an example: The main cook, Ms. V, heard that our team was comprised of medical professionals/students. She came and talked with us regarding her concern about a newly arrived child with epilepsy. As a result of our discussion, Agatha asked if we would develop a presentation for the staff. Ultimately, we provided a 3-hour training session in Pediatric First Aid, CPR & Epilepsy. The staff was highly engaged during all facets of training and we were constantly answering questions throughout. Very dynamic, lots of laughter. Great experience for both teachers and students. One lady brought us homemade tamales later in the day as her way of saying thank you. We were very touched and accepted them most humbly.
Personal Paragraph (ABV Program Testimonial):
See above. Additionally, probably the best testimonial we can give is that we will definitely go with ABV again if they are servicing an area we want to visit.
Are you willing to speak to other potential ABV volunteers?
Absolutely!