Volunteer Name: Denise Pepe
Volunteer Location: Belize
Project: Children's Home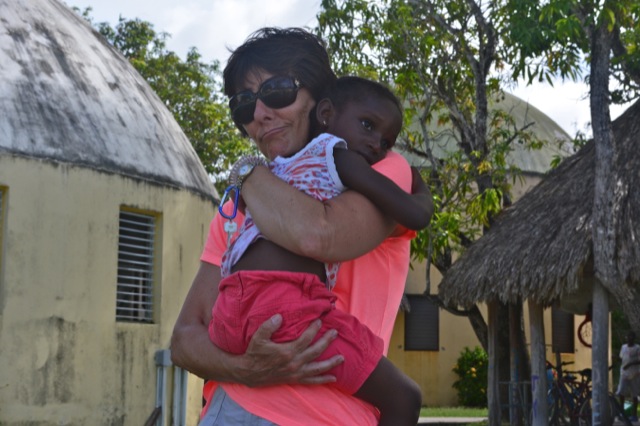 I took a leap of faith by coming across this opportunity to volunteer with A Broader View by simply searching on the internet. In speaking with the kind folks at ABV, I knew it would prove to be a remarkable experience and they put all my initial uneasiness to rest. Questions were answered and advice given. I made up my mind in a matter of days from finding ABV and booking my arrangements.
Equally, the Belize in country ABV contact Agatha was so warm and welcoming from the time that I arrived for pickup at the airport until departure. She brought another volunteer which I thought was very helpful to show me around and let me know how things have been going and should be done. The one thing that was a small surprise to me was that there we only going to be 2 of us volunteering for the two weeks. This didn't impede anything and worked out well for both of us as we clicked right away.
The children are lovely, happy, and my time there was so rewarding. I truly felt that I got to know many of them individually and their personalities. During my first week, the children were still on summer break, so most of the time was simply spent on play, fun, and conversations. We did do many helpful things around the campus to assist the director, caregivers and other staff. We were there for everyone and did our best to meet all their wishes for work to be done. During the second week, the children went back to a new school year.
That was the time we assisted in other areas like preparing for the opening of the daycare center and preschool on campus and other office work.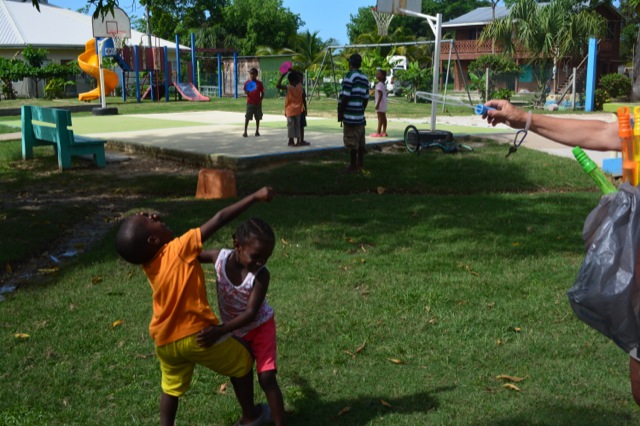 It certainly was high energy, but I knew I wanted to put my all into it. Some recommendations would be just to not focus on the small things like the humidity, meals, and bugs. To have more of a comfortable
experience, bring long linen type pants, snacks from home, and plan a fun outing if possible on your day(s) off to truly experience the country. I brought my own sheets, towels, and lots of bug spray/bug bite creams.
I also brought some donation items for the children that were greatly appreciated like flip flops, socks, etc. In addition, I brought many activity things to play with the children like cards, puzzles, books, balls, play dough. My recommendation to ABV would be to hone in on an updated wish list, so folks who would like to bring donation items with them, can really know what is meaningful. Now that I have experienced life there, I really can see what types of other things are needed . I wish I could bring the world to everyone there. They are so deserving, truly!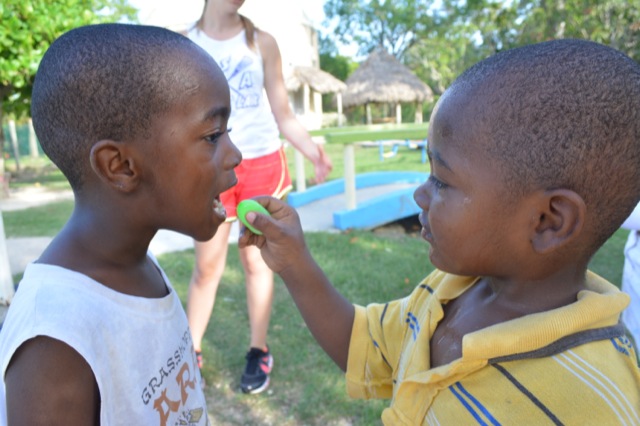 No complaints about any part of my experience! I miss everyone and still cannot get them off my mind daily as I think I always will. I know life there may be challenging at times, but the staff do an incredible job and you can tell by the happy children. If the opportunity presents itself again, I would not hesitate to return. I will never forget what they all gave to me.
Best Regards,
Denise Pepe