Volunteer Name: Tara Degnan - University of Dayton
Project Location: Belize
Volunteered at:  Children House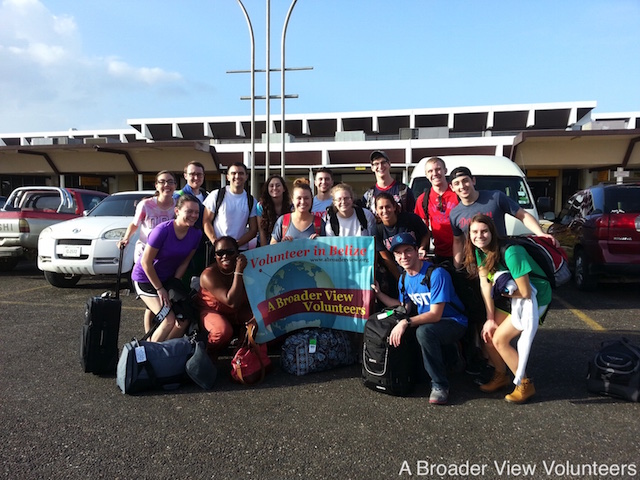 1- How was the local Coordinator/staff and the support provided in-country?
The staff were so friendly and welcoming. it was a pleasure to work with them.
2- What was the most surprising thing you experienced while volunteering at the orphanage?
How happy the children were, you would never know they were orphans, they are so loved by the staff. the children were also so welcoming, it was great working with them and getting to know them.
3- What was most difficult thing you experience
everything at liberty was great, the bug bites were difficult to deal with though. and the flights were difficult to deal with cause we did not have enough time as a layover in Houston.
4- Any tips for future volunteers… (clothing, travel, personal items, donations)
a lot of short and t-shirt/tank tops. it is very very hot and you will sweat through everything. a lot of bug spray and sunscreen. and bring snacks.and a waterbottle
4.1-Other things volunteers should know about this project, or volunteering in Belize:
a.- it is very laid back, just take time to relax and enjoy your surrounding
5- Personal Paragraph (ABV Program Testimonial):
I had an amazing time in Belize, I would love to go back. Everything was wonderful
6- How would you describe your accommodation, meals, security (e: host family, on-site, shared)
meals were great it took a little bit to get use to but i never went hungry. beds and rooms were nice and clean, just know that there a lizards crawling all around. i felt safe in the orphanage cause they had security at night,
7- What was your favorite memory of this trip?
just every moment with the group. going to san pedro was beautiful and a great spontaneous trip. 
8 – Are you willing to speak to other potential Belize volunteers?
of course!