Volunteer Review Stephanie Shields in Belize Orphanage Program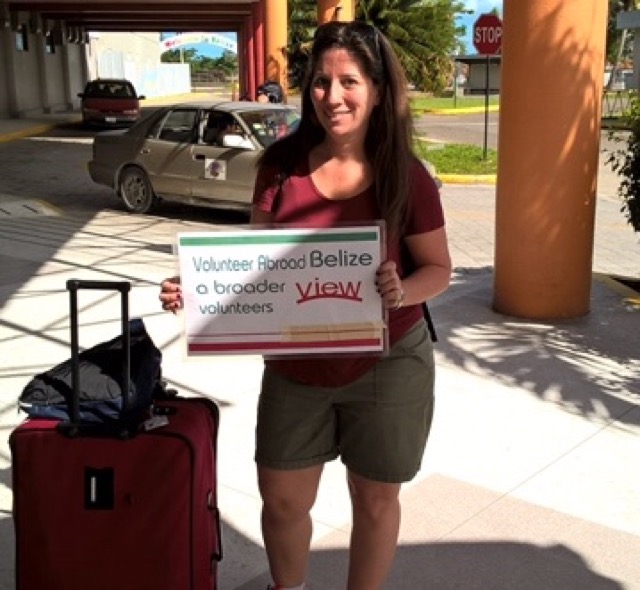 1.-How was the local ABV Coordinator and the support provided in-country, give details?
Local ABV coordinator has been very helpful, airport pickup and drop off was very smooth. Full orientation was given on arrival and they are available any time if needed.
2- What was the most positive surprise you experienced?
At the program: How well run everything is at orphanage. Staff is amazing with the kids. The kids know exactly when to do what and do it.
At the accommodation: Nothing really. Pretty much what I expected.
About the country: How friendly the people of Belize are. Never been here before, so didn't know what to expect.
3- What was most difficult/cultural shock to experience?
At the program: Kids don't get lunch at school and lunch has to be brought to the older kids. When programs occur at the school for children with disability, the kids just miss school because no one to attend with them.
The country: Nothing really- been to similar places before.
4- Any tips for future volunteers, give as many details as possible…
Clothing: Get ready to get dusty and dirty. Comfortable clothes for hot humid weather.
Donations: Maybe more hair accessories for girls but mainly your time and openness to help is what is more needed.
Weather: Be prepared for heat/humid maybe rain.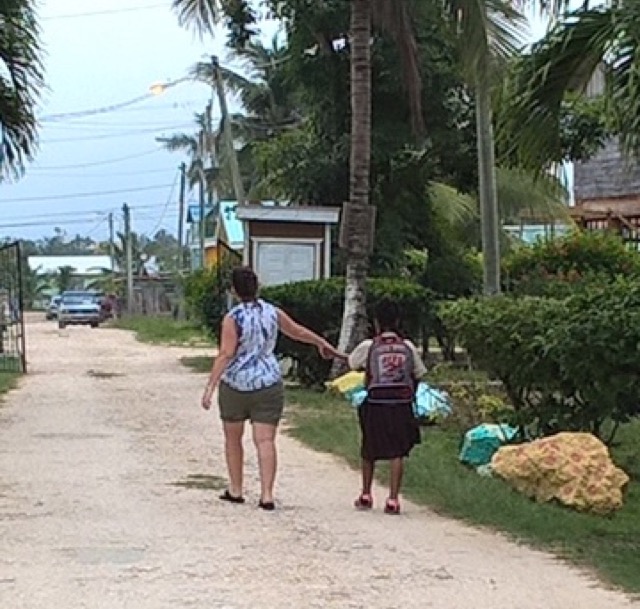 4.1-Other things volunteers should know, about what to bring, what to do in country, what to eat, transportation, other:
– Bug repellant.
– Own protein supplements or be prepared to purchase when here.
– Water bottle – need to hydrate all day long.
5- Personal Paragraph (ABV Program Testimonial),
This has been a great experience for me, I have volunteered before at women shelters and seen children in foster care but never been to an orphanage before and seen kids who don't parents to care for them daily. I was amazed at how wonderful the staff is with "raising" 40 kids as their own. It is heart breaking for me to know that many of these kids will spend their entire childhood here and never have a parents they can call their own.
6- How would you describe your accommodation, meals and security in detail:
Accommodations are good to get by. Meals were minimal and I needed supplement with protein/fruits and vegetables from local store. Security was perfect I felt very safe. Donate so they can buy more food.
7- What was your favorite memory of this trip?
Program: Hugs and smiles from the kids, helping them with their home work. Dancing and having fun with the kids at the Friday night party.
Country: Friendliness and beauty of the people of Belize.
Tours: Scuba diving I did before I arrive to the orphanage.
8.- How was the ABV USA support prior traveling?
Communication (Phone/emails/Online chat):  Very helpful. They made sure everything was done in a timely manner and everything work out smoothly.
Website Information: Helpful and accurate.
9 – Are you willing to speak to other potential ABV volunteers?
YES!!
10 – Can you be specific how did you find or know about A Broader View?  What keywords did you use, what did you search for.
I search volunteer tourism and volunteering around the world