Review Volunteer Mayte Vazquez in Chile La Serena at the orphanage program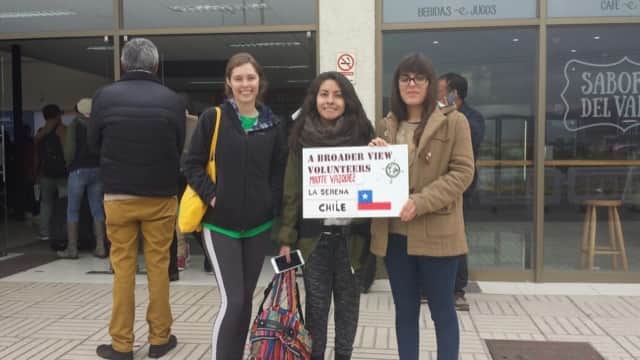 1 – How was the local ABV Coordinator/staff and the support provided in-country?
The staff was great. Vilma was always there to help me out and she always had good advice, and I didn't have any problems while I was there.
2 - What was the most surprising thing you experienced?
Program: I wasn't expecting to work with little babies, I thought I'd be working with older kids.
ABV: Description on the website says babies, toddlers and some older children.
Host Family: It was really nice that Vilma packed lunch for me everyday.
3 – What was the most challenging thing you experienced?
Program: the most challenging thing about the program is getting used to the routine of the orphanage, since I was working with little kids I also had to ask the Tias lots of questions to make sure I was doing the right thing.
Host Family: I had never shared a room and bathroom with anyone before, so at first I felt a bit uncomfortable, but it all went away because the other volunteers were very nice and we didn't have any problems sharing.
Country: It was hard to get used to the currency here.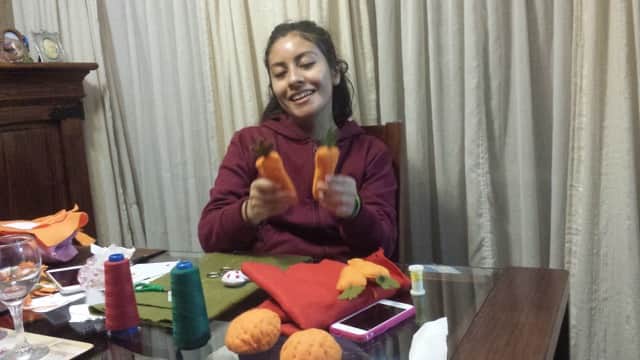 4 – Any tips for future volunteers…
If you come during winter you should pack to dress in layers, because some mornings can be warm but it gets really cold at night. Make sure to always have cash available.
5 – Other things volunteers should know before coming here:
Don't be afraid to ask questions, especially to the Tias/staff. Sometimes it can be frustrating because you're not sure if you're doing things right, but the Tias are willing to help you out, so ask.
6 – Personal Paragraph about the Experience
I'm very thankful for this experience, I never thought I would learn so much. I definitely stepped out of my comfort zone and got a reward for it. I'm very thankful with the Tias for teaching me things and being patient if I wasn't sure about something, they were very welcoming. My host family made me feel at home and I never felt like I didn't belong there. All I can say is that I got more than what I expected.
7 – How would you describe your accommodation, meals, security, friendliness, quality others:
Everything was great, Vilma is a great host, she really makes you feel at home. La Serena is really nice city, the people would help me out if I had any doubts of how to get to a place, and I never felt unsafe, not even at night.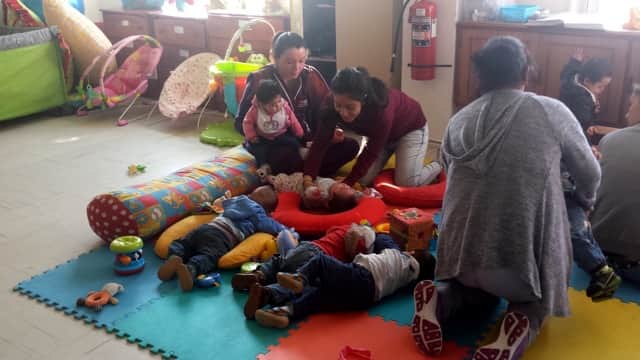 8 – What was your favorite memory of this trip?
Program: I helped the Tias by dressing some of the babies, which was really nice because I felt they trusted me enough for that.  
The Tias also gave me a goodbye gift on my last day, the fact they thought of me made me feel really nice.
Host Family: The day before I left Vilma cooked Choripan because I had been wanting to eat it. It was a goodbye meal and I appreciated it a lot because she even cooked beans and rice which are my favorites.
Another great memory is sewing toys for the babies, we would sit together at night with the family and talk as we sewed.
Country: I went to Valparaiso on one of my weekends and I fell in love with the city. I definitely want to go back.
9 – How was the ABV USA support prior to traveling?
It was very efficient, if I had a question I would email them and they replied a couple hours after.
9-1 - What do you think about the reservation system online?
I think that it's very convenient because it's easy and it's fast, they explain each step and if you have any doubts you can ask them by chat online.

9-2 – How did you find Abroaderview website?
I was looking for volunteering programs in Latin America, and a broader view was one of the few ones that would accept 17 years old, it also seemed like the safest one.
10 – Are you willing to speak to other potential ABV Volunteers?
Yes.


Check more Volunteer Reviews here